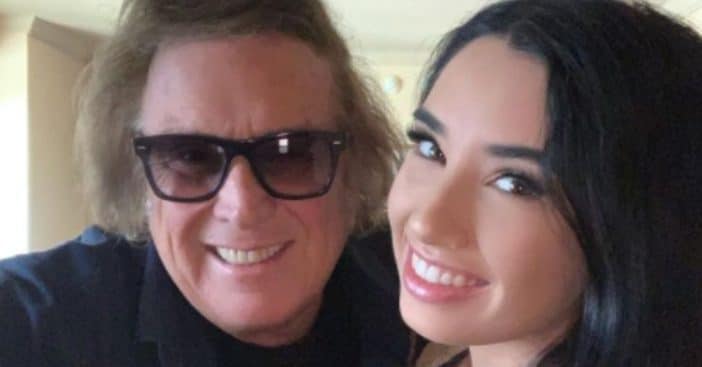 Singer Don McLean opens up about dating a much younger woman. The 75-year-old best known for the song "American Pie" has been dating 27-year-old Paris Dylan for five years. She is a model and has appeared on the MTV show Catfish.
Don has been married twice before. When asked about Paris he said, "She is the most wonderful person that I have ever known. I think of her when I sing a lot of my songs."
Don McLean talks about his much-younger girlfriend Paris Dylan
View this post on Instagram
He continued, "Love is the most important thing you can have. You have to love somebody. Hate is such a burden. It's a complete waste of time. I love my children and I love my girlfriend. I'm crazy for her."
RELATED: 'American Pie' Singer Don McLean Has Some Harsh Words For His Ex-Wife Patrisha
View this post on Instagram
He doesn't think the age difference is a problem and said it isn't just a fling. Don shared, "I'm honored to have her as a girlfriend and a partner and we have no plans to ever break up. We are going to stay together and ride this pony as long as we can."
As far as his career goes, he hopes to be able to go back on tour when the pandemic is over. He is hoping he can start a tour in late 2021 but will have to see how things go.