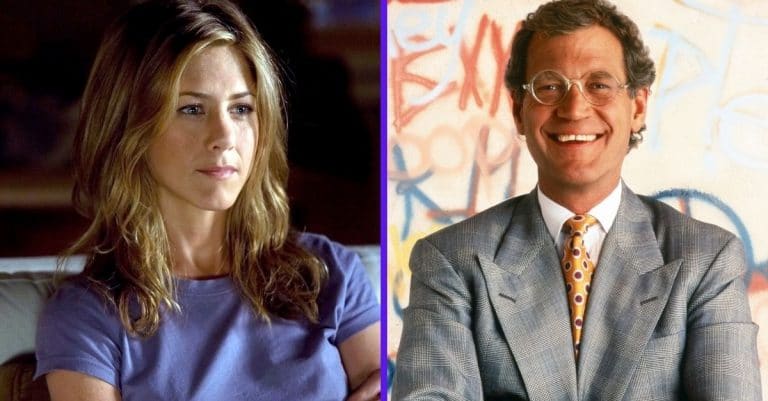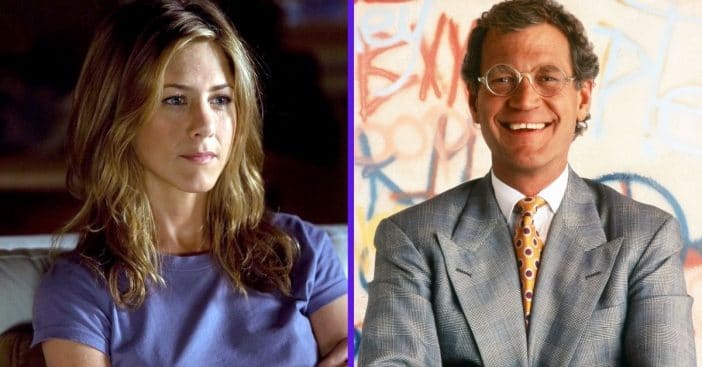 Fans are slamming David Letterman as a clip of him licking Jennifer Aniston's hair has resurfaced onto the web. Critics have been uploading clips from interviews featuring uncomfortable female stars and their male interviewers, one of them consisting of a clip from Letterman's interview with Aniston.
The segment in question was from a 1998 interview where Aniston was promoting The Object of My Affection. During the interview, Aniston shares a story about how she once ran into some fans in a steam room.
David Letterman under fire for licking Jennifer Aniston's hair in resurfaced clip
This jennifer aniston interview on David Letterman in 1998 is still disgusting to watch. pic.twitter.com/hEPT5jwVEZ

— chlo (@okayaniston) February 19, 2021
"Forgive me if this is rude. I just want to try one thing," Letterman says and moves closer to Aniston. He then proceeds to place strands of Aniston's hair into his mouth and sucks on it before slowly pulling away. While this is all happening, it's obvious that Aniston does not want it as she is pulling away every time Letterman leans in. The actress laughed off the bizarre encounter, but was visibly in shock as she wiped her hair down with a cloth. "I'm sorry," Letterman follows up with afterward, "Something to do with the steam room!" Aniston responds, "That was something I'll never forget."
RELATED: Jennifer Aniston Swears By This For Her Natural Glow
Fans have been flooding social media with the clip and their own thoughts about it. "Watching these david letterman interviews makes me cringe #Jenniferaniston," one Twitter user writes. Another says, "This jennifer aniston interview on David Letterman in 1998 is still disgusting to watch." A third fan writes, "This horrific. We need to keep remembering this stuff happened and still does in people's everyday lives."
Other instances of Letterman making female guests uncomfortable
David Letterman slammed as 'horrifying' Lindsay Lohan interview resurfaceshttps://t.co/r55PR4iQuq pic.twitter.com/yBpd2HmDTF

— Daily Mirror (@DailyMirror) February 16, 2021
Letterman has been the latest subject of backlash as resurfaced clips have come up showcasing how he has treated his female guests in the past. One of the clips included an interview with actress Lindsay Lohan in 2007, where he kept pressing her about her stints in rehab. The star became so uncomfortable she started to cry.
Another interview in question features Paris Hilton, as Letterman probes her to talk about the time she spent in jail after reckless driving. "Now you're making me sad I came here," Hilton eventually says in the interview. "You're hurting my feelings."