UPDATED 3/29/2022
Beyond the glade and over the fields, in a Beverly Hills mansion, you can hear the faint sound of a banjo and gunfire followed by the bay of coon hounds in the distance as we enter the simpler life of the Clampetts. Jed, Elly May, Granny, Jehtro and the whole clan brought us the timeless classic, The Beverly Hillbillies, a household name that lasted an incredible nine seasons from 1962 to 1971.
Let's revisit the hilarious family of Clampetts — with some pretty notable guest stars to boot, including legendary actress and Manson murder victim Sharon Tate. Drop a comment below who your favorite star is from The Beverly Hillbillies. But right now we gotta go to Californy, it's the place to be.
Buddy Ebsen (Mr. Jed Clampett)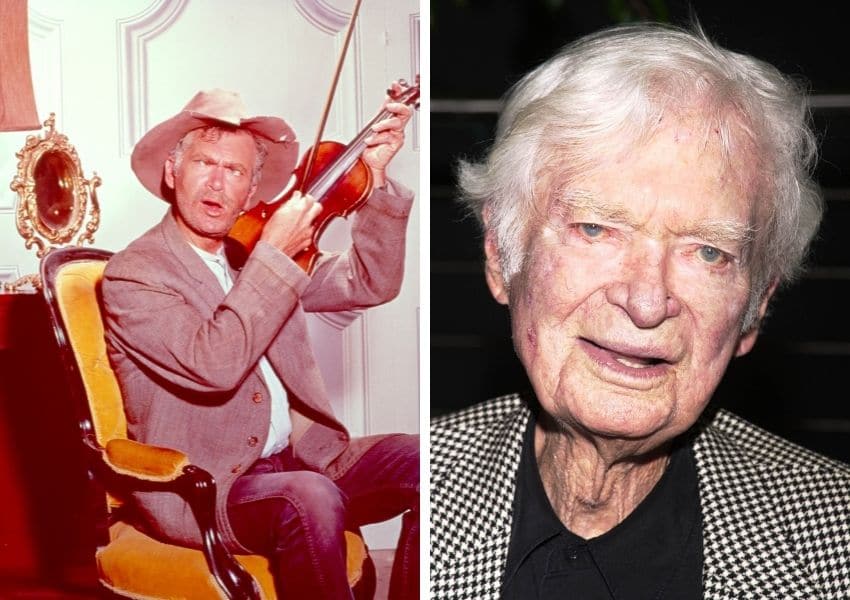 The head of the household and the very man who would happen upon their oily ticket to fortune. Ebsen lent dignity and integrity to Mr. Clampett, always remaining true to himself and never altering the way he treated people. Buddy masterly created a simple-minded, yet complex character. He really grounded the entire series. Buddy himself was a dancer, singer, actor, and comedian. Less known for lending his singing voice to the iconic Tin Man in 1939's The Wizard of Oz — Buddy would have been the Tin Man if not for the dangerous aluminum dust used in the makeup collecting in his lungs, so when Buddy hit the hospital, the role was recast with Jack Haley.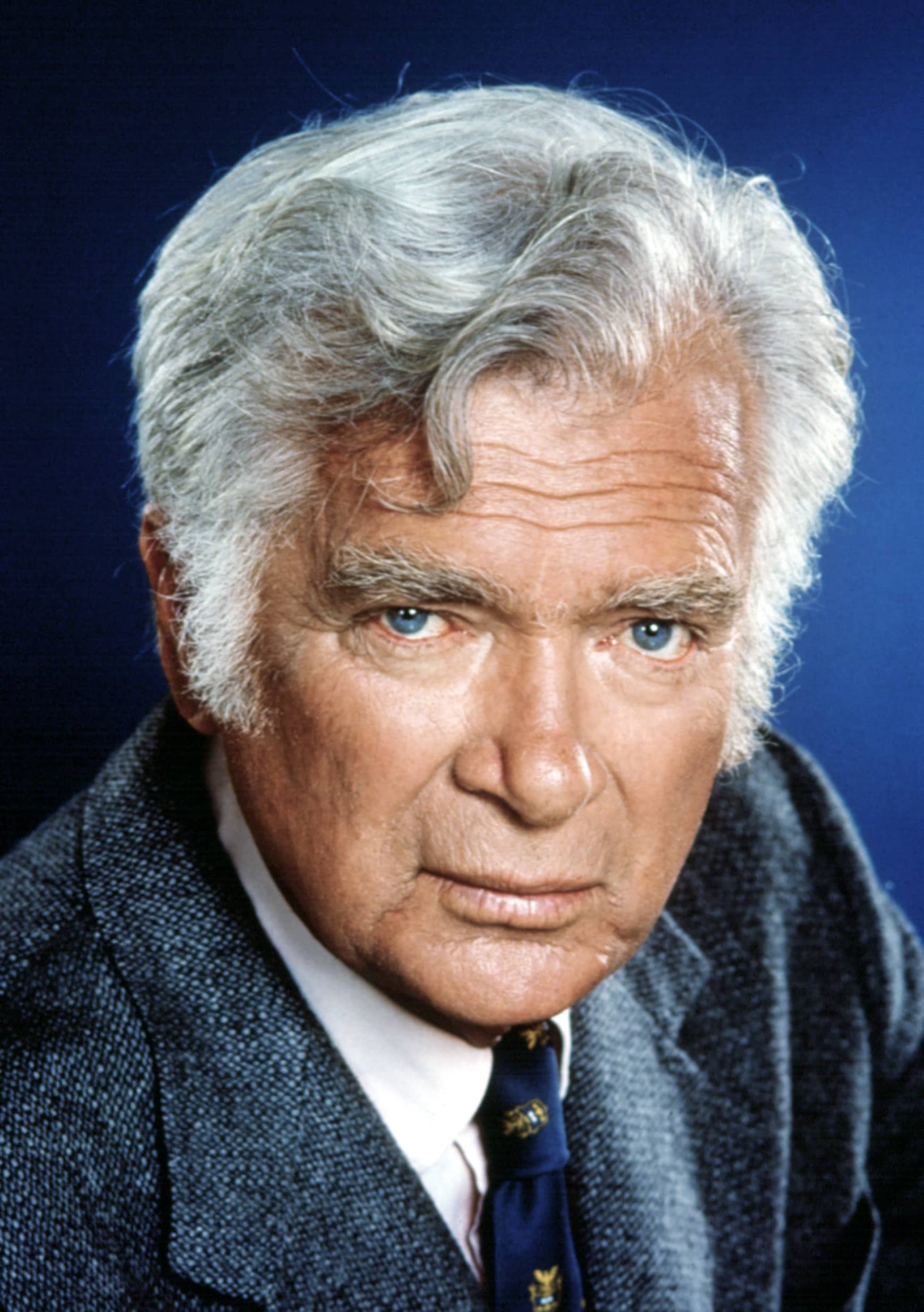 Buddy did alright, though, His career spanned seven decades from his first film role as a dancer alongside his sister, Velma Ebsen, in the 1936 Oscar-nominated Broadway Melody to his very last role in the 1993 film adaptation of The Beverly Hillbillies, making a cameo as his other lasting TV character Barnaby Jones (which in itself enjoyed eight successful seasons of private eye fun. The cameo would be his last time on the big screen. Ebsen passed away July 6, 2003, after lending his voice one final time to the cartoon sitcom, King of the Hill.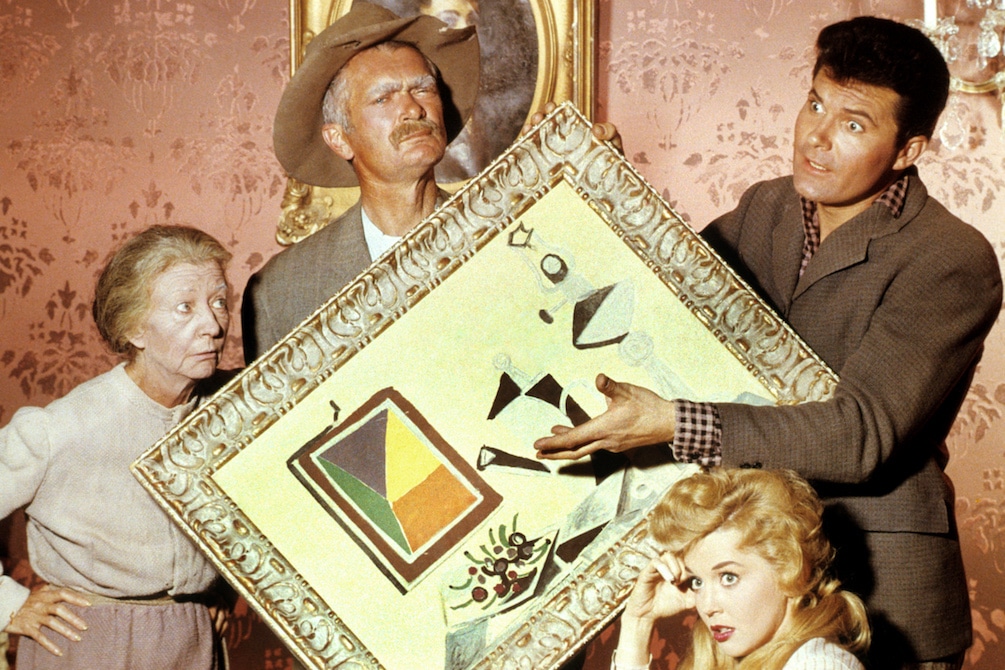 Talking to the Battle Creek Enquirer of Battle Creek, Michigan in 1963, he described his role as Jed Clampett this way: "I'm a straight man in the series. Jed is essentially not a comedy character, so my job is to set up the situations and the lines. Occasionally Jed will make a droll observation and sometimes when the show is slanted toward him, I'll play in a comedy scene. But for the most part, I feed lines to the others.
"At base," he added, "Jed is a dignified man and an intelligent man, although he may not be long on education. I like him and I like Beverly Hillbillies and I think that even if I have the chance to do other things, I could play Jed for as long as it is palatable to the public."
Irene Ryan (Granny)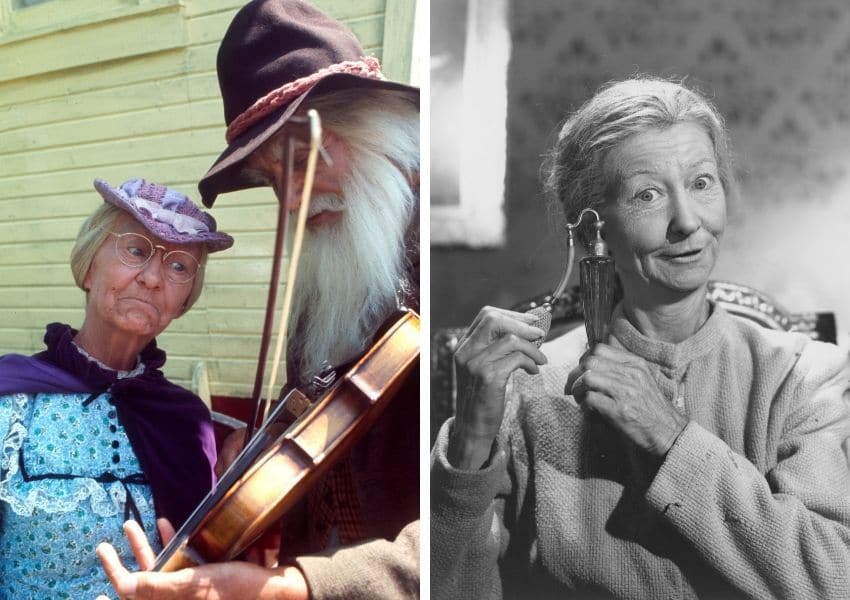 Don't let her old age fool you, she makes the meanest jar of moonshine in the county (aka her "tonic") and is everyone's favorite feisty Granny. Irene was also an established vaudeville, radio, and movie actress. Before playing everyone's favorite spitfire, she was known for being "the girl that made Bob Hope laugh" all across America as she accompanied Hope on one of his many famous military tours.
Irene performed in a number of comedy sketches and shorts showcasing her many skills. Beyond her time on The Beverly Hillbillies, she also dabbled on Broadway, taking the big stage in Pippin which would be her last role before dying at age 70 in 1973, two years after The Beverly Hillbillies came to an end.
Donna Douglas (Elly May)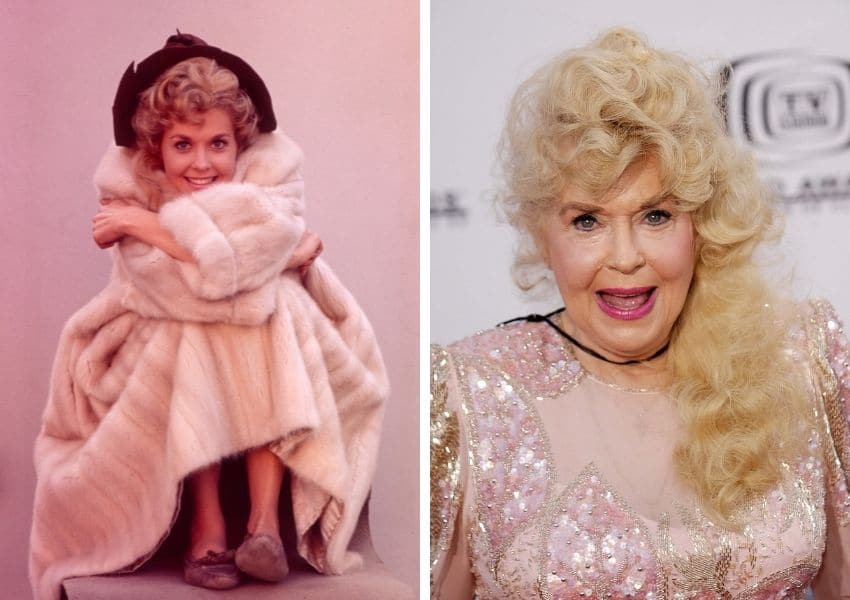 The show's golden girl, born Doris Ione Smith, which would change down the road as she became an established actress and singer. She was "the beautiful tom boy who could fight like a wild animal." Before she wore pigtails, she wore the crown; named both Miss Baton Rouge and Miss New Orleans in the '50s where she was inspired to move to New York to start her acting career. The Beverly Hillbillies launched her newfound fame, though she would never become a movie star. One major film Donna landed was a role opposite the King himself, Elvis Presley, in the musical Frankie and Johnny.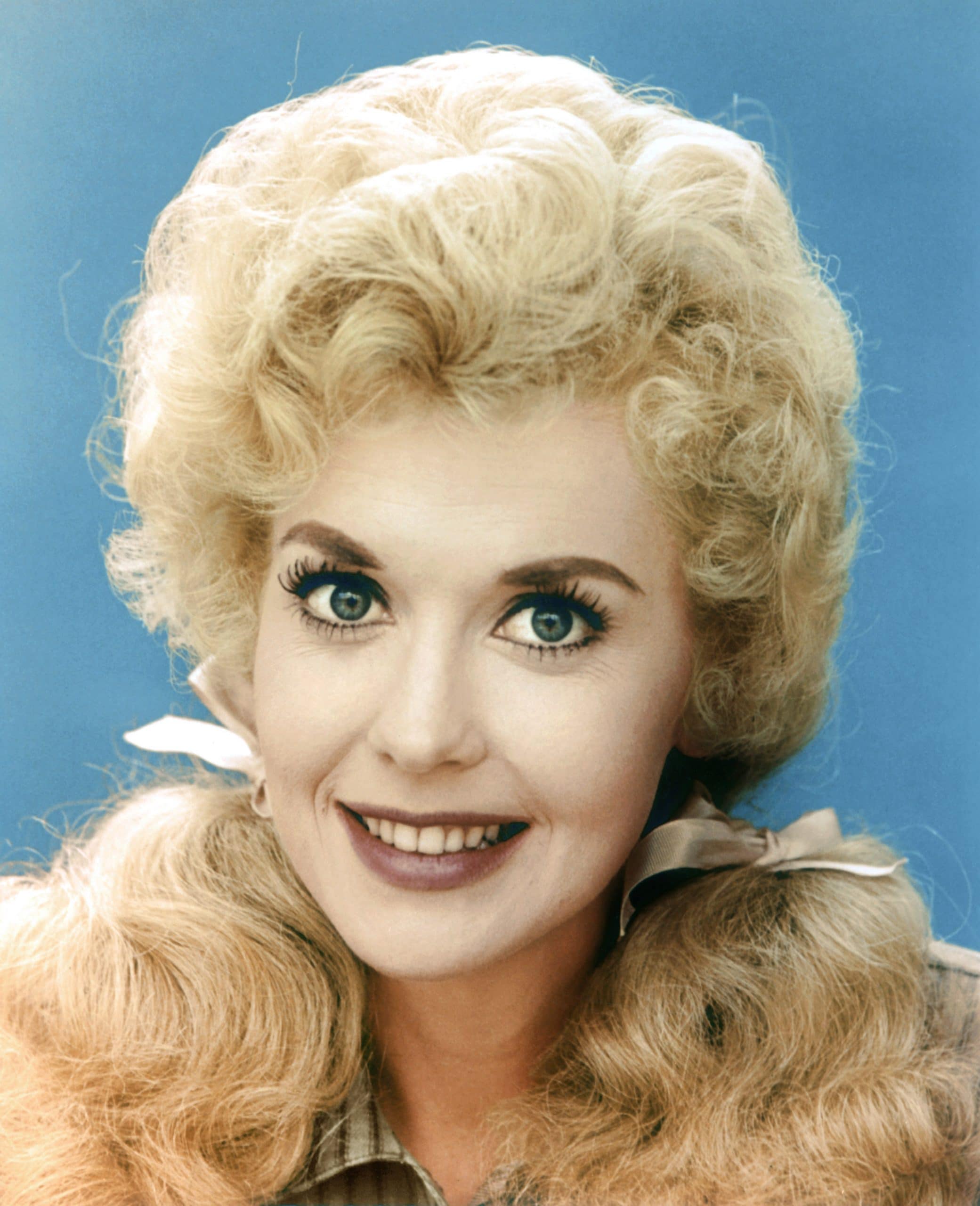 Donna went on to become a gospel singer, she recorded her first release in 1982, followed by several gospel albums. She also recorded a few minor country records during the '70s and '80s. She then took a step back from entertainment and studied children's ministry, even writing a Bible-themed children's book. She was back in the public eye when she sued the Whoopi Goldberg film, The Sister Act, for $200 million for stealing her novel turned screenplay called A Nun in the Closet. After losing the lawsuit she went silent until 2011 when she filed another lawsuit for her likeness used for a new Barbie doll, settling this time. Sadly, she was diagnosed with pancreatic cancer and passed away in 2015 at the age of 82.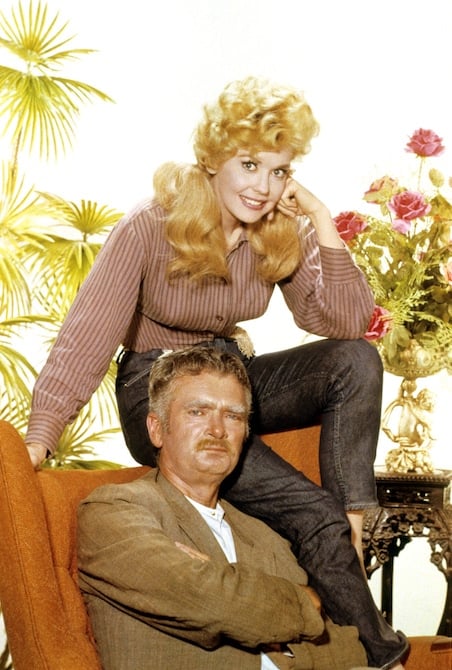 With the arrival of The Beverly Hillbillies, Donna found herself viewed as a sex symbol, which she definitely had some thoughts on. "I'm not belittling the power sex has in the making of a star," she shared with the New York Daily News in 1963, "but I hope my career will have a wider horizon which would include the kind of quality parts played by Ingrid Bergman and Deborah Kerr as well as those played by Brigitte Bardot and the late Marilyn Monroe. Elly May reflects the simplest facet of my own personality. In the future, I hope to grow through a gamut of parts right up to 'grand duchess' roles."
Max Baer Jr. – Jethro
The sweet-hearted and career-driven Jethro steals the heart of all with his good looks and relentless search for his purpose in the world, more often than not letting himself get distracted by the beautiful women of California. It's not his fault he boasts a 6th-grade education and thinks he's a genius. Max got into acting when he was mistaken as James Garner in the Warner Brothers cafeteria. Jimmy had just left Maverick and a studio head saw his resemblance and signed him to a contract. Max decided not to follow his father's footwork and become a boxer, as his dad was a World Heavyweight Champion. Max found his stardom when he became Jethro Bodine, so once the show was canceled, Baer, unfortunately, found himself typecast as this 'simple-minded, good-ole-boy.'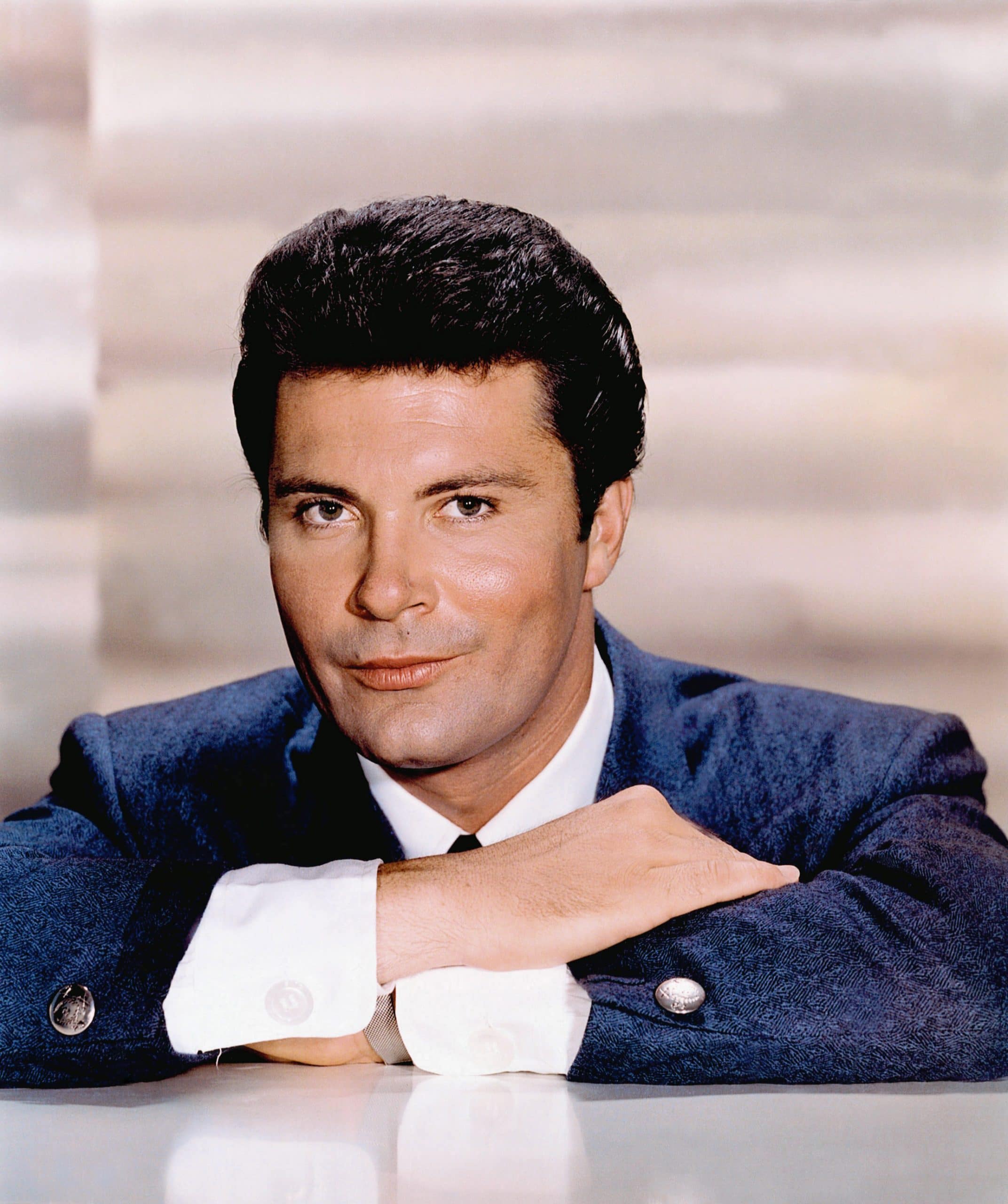 So, when he couldn't find success in front of the camera, he began working behind the scenes as a writer/producer and would go on to bring drama to the big screen in Macon County Line — which would hold the highest-grossing independent film box office from 1974 till 1999 when The Blair Witch Project came out. On the side, Max has tried to profit off his Jethro, purchasing rights from CBS for a million dollars. For nearly two decades, he's tried to turn an old Walmart in Carson City into a Beverly Hillbillies-themed hotel and casino. Due to building conflicts and zone restrictions, it's still unfinished. He is currently the only surviving cast member of The Beverly Hillbillies and he celebrated his 83rd birthday in January of 2021 and has retired in California with a net worth estimate of $65 million. Oh if only "Jethro's All You Ken Et Buffet" would successfully launch.
The arrival of The Beverly Hillbillies saw his fortunes turned around a bit from early days of struggle. Reported the St. Louis Post-Dispatch in 1963, "Six months ago, Max Baer, Jr. was broke and literally going hungry. He had one quart of milk to sustain him for four days. He had only one threadbare suit of clothes and was down to his last two weeks of unemployment insurance. 'I was two months behind in my rent,' he said, 'and my weight had dropped from 210 to 188 pounds.'"
Asked about the show's success, he replied, "Who knows why the show is No. 1? The critics have been against it. Nobody likes it, but the people. Maybe if The Beverly Hillbillies had come out in 1958, it would have been a bomb. I give all the credit to Paul Henning, who writes the scripts and has done the producing."
To play the part of Jethro, Max decided to study the work of two people. "I bought albums by Andy Griffith and Jonathan Winters," he said, "and listened to them by the hour. The accent I use isn't authentic by any means, but then it isn't supposed to represent any particular section of the country. It's just country Southern."
Raymond Bailey – Milburn Drysdale
Milburn Drysdale is the wealthy bank president and next-door neighbor who befriends his new client, the Clampetts, helping them navigate their newfound fortune with the help of his faithful assistant, Ms. Hathaway. Raymond Bailey perfectly played this materialistic opposite of Jed. Raymond's first attempt at acting as a young teen setting out into California was a swing and miss. Then he was called to serve in World War II where he was taken as a prisoner of war by the Germans.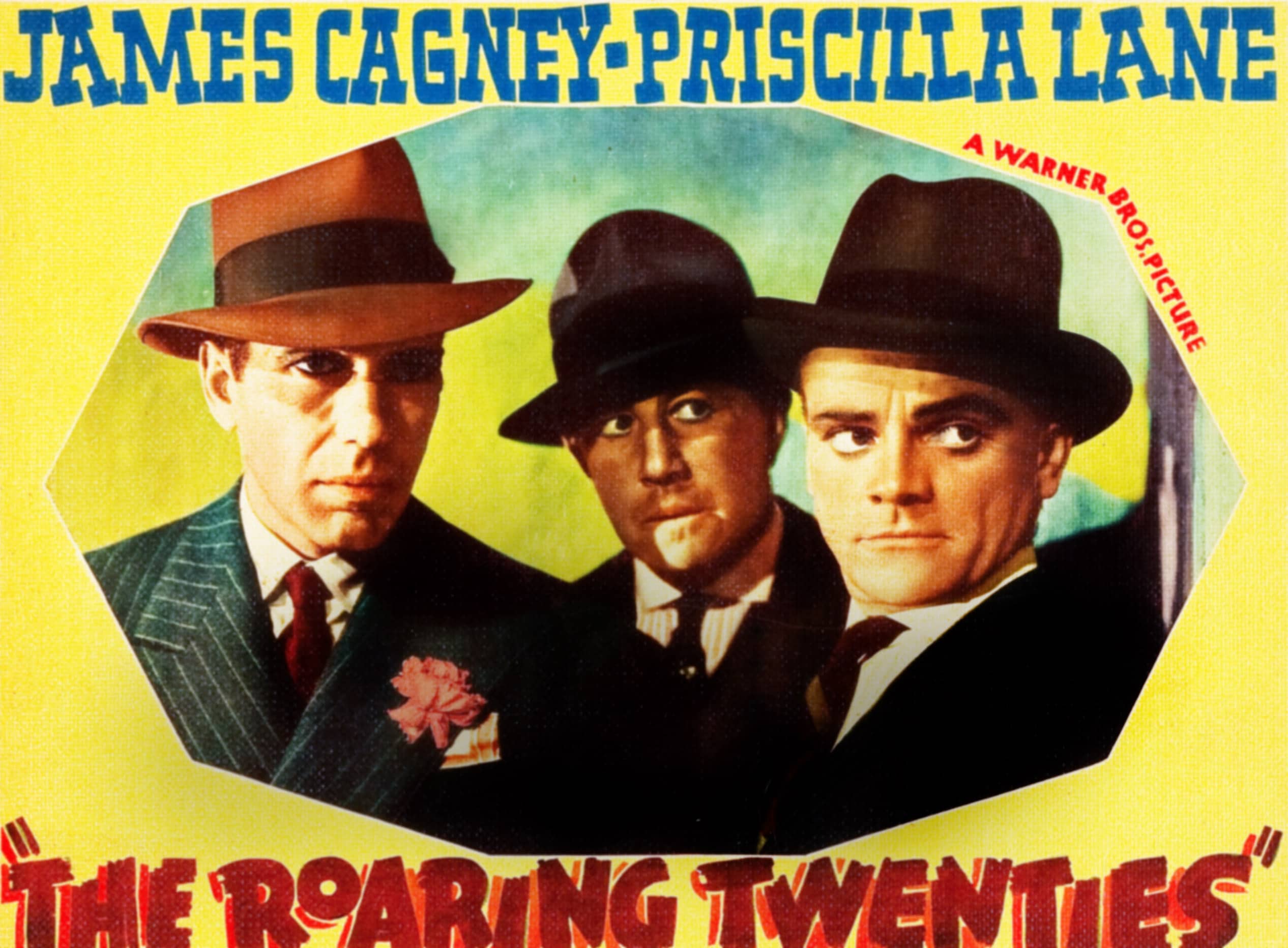 Once back in the US, he began landing roles, including 10 appearances on Alfred Hitchcock Presents. His lasting career began in 1939 and went to 1975, including his lawyer role in the classic comedic car film, Herbie Rides Again. This was one of his last roles before retiring due to symptoms of Alzheimer's disease, some of which were creeping up during the end of Hillbillies. He passed away in 1980 at the age of 75.
Nancy Kulp – Jane Hathaway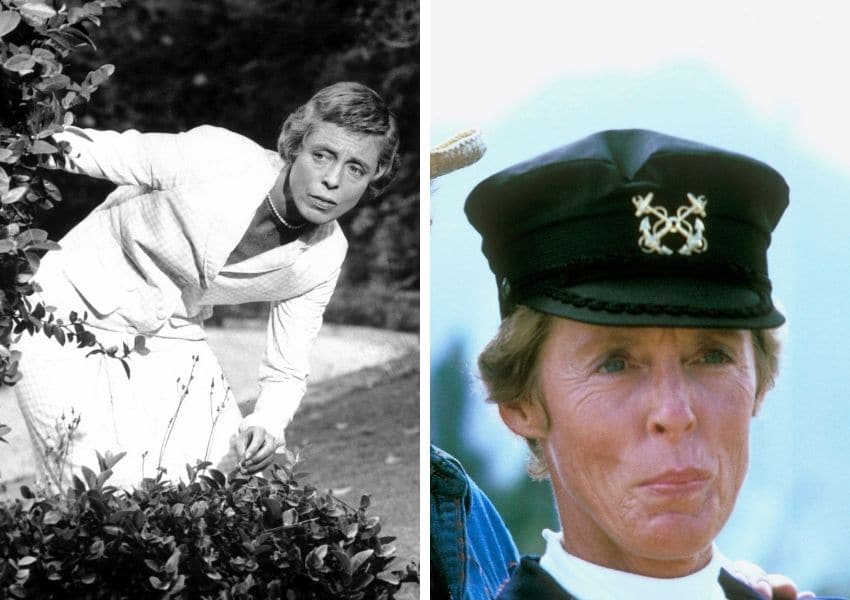 Jane was the voice of reason through the chaos that is the Clampett's household. As the bank assistant, it was her job to make sure they didn't blow their fortune. Before hitting the big screen, Nancy Kulp was hitting the books receiving both her Bachelor's in Journalism as well as a Master's degree in both English and French. She also joined the United States Naval Reserve, ranking as a Lieutenant until she was Honorably discharged in 1946.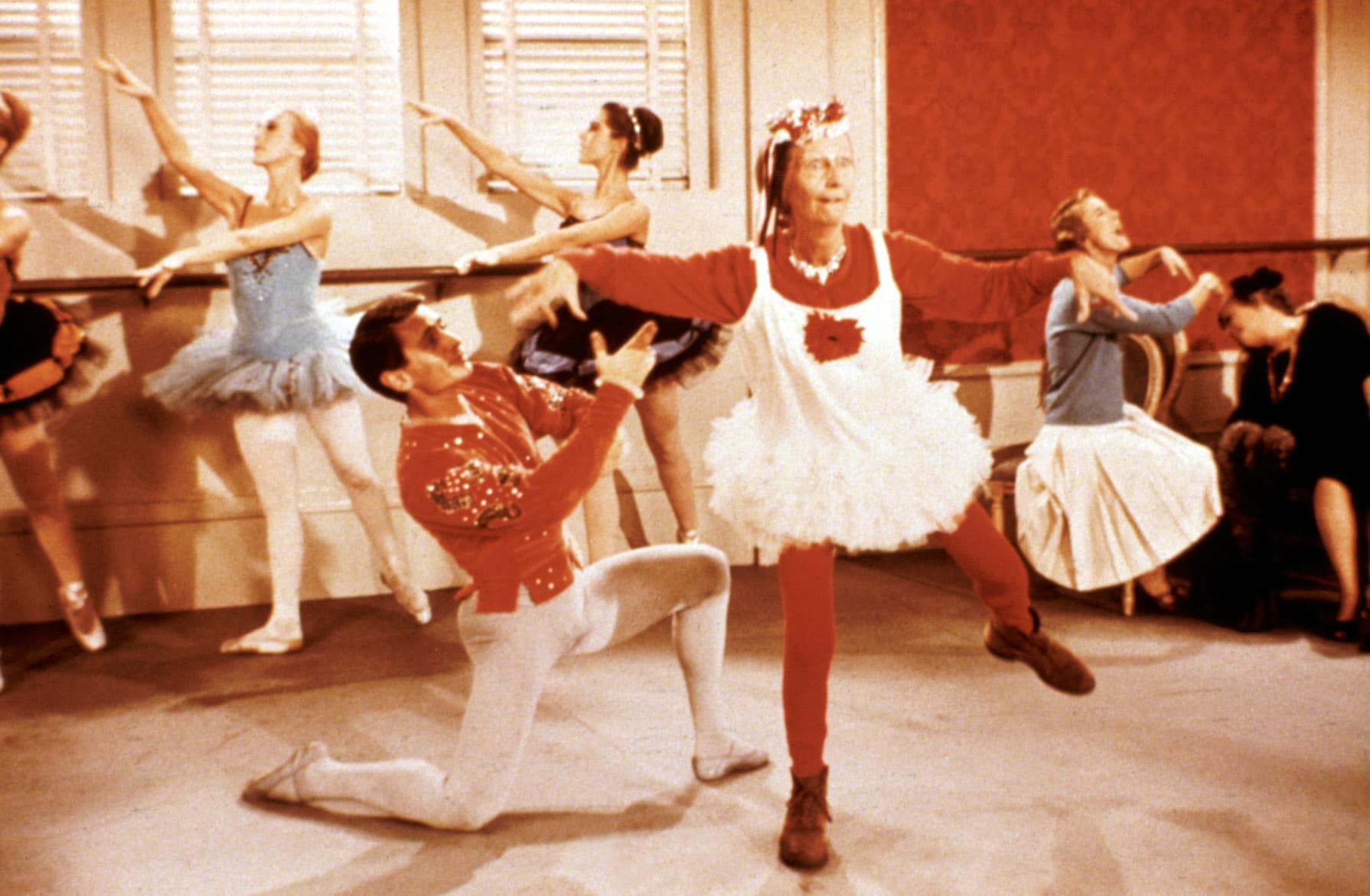 Her acting career started with The Model and the Marriage Broker in 1951 and her big break was as the neighborhood bird watcher Pamela Livingstone on The Bob Cummings Show, all before landing her infamous Ms. Hathaway. From then on, she was a household name, bringing the Clampetts back to reality each week. She reprised her role for the 1981 film The Return of the Beverly Hillbillies, before taking a hiatus from acting to pursue a political career as a Democratic nominee for the US House of Representatives from Pennsylvania's 9th congressional district. Unfortunately, she lost this race but would go on to educate others with her acting wisdom and was still acting until her death in February 1991 from cancer at the age of 69.
Infamous Guest Stars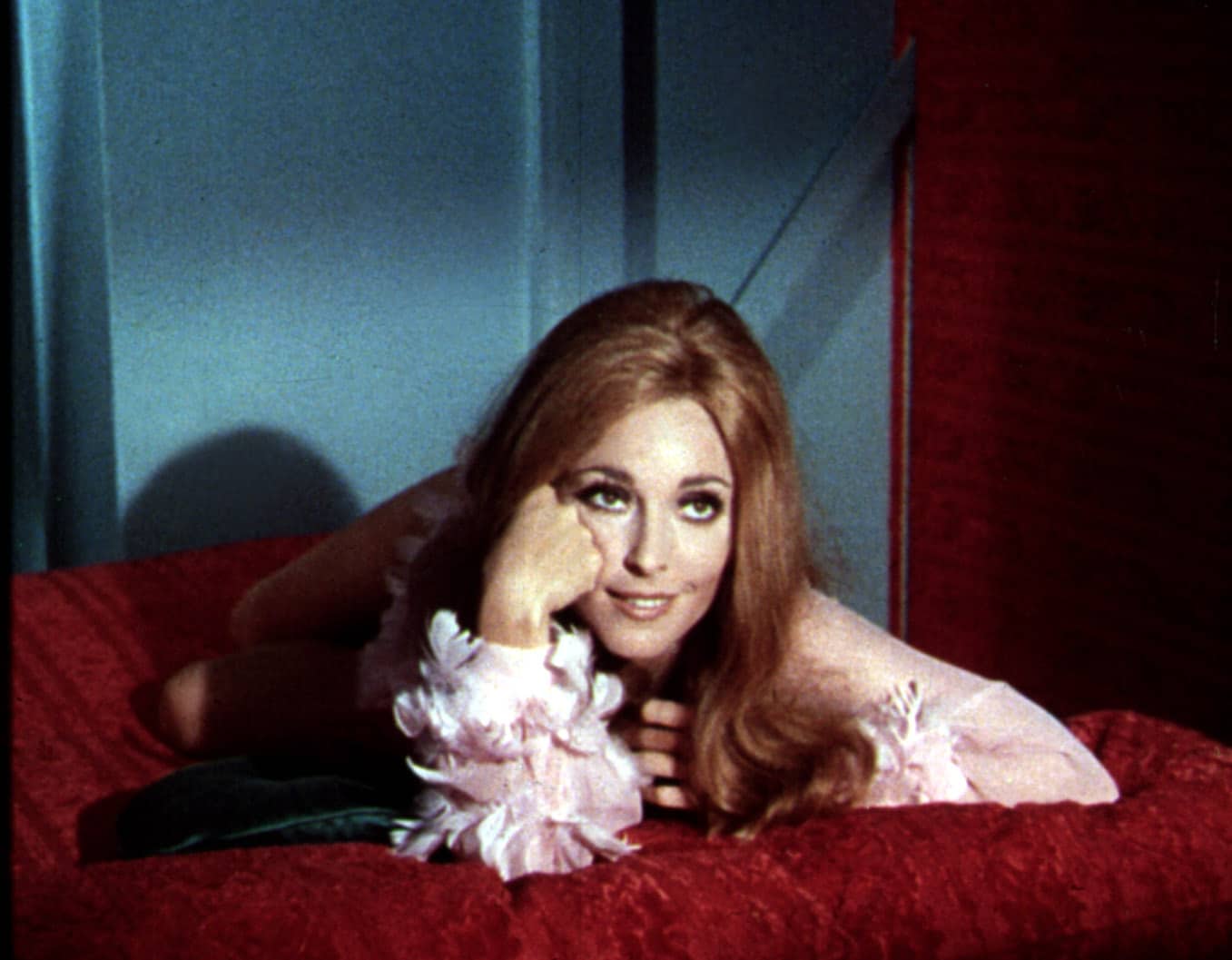 When you have a show this amazing, everyone wants in. Throughout the eight seasons, the show brought in all-star guest appearances. Elvia Allman (voice of Clarabelle Cow with Walt Disney) joined the show as Cousin Pearl's supposed best friend, Elverna Bradshaw as she criticizes Pearl's style and undermines her. As well as actor Alan Reed, the voice of Bedrock's very own Fred Flintstone, multiple times in minor roles, most prominently as Gene Booth, a wrestler promoter trying to trick Elly May and the rest of the Clampetts. More famously, and even becoming a regular as another bank secretary and inside eyes for Mrs. Drysdale, renowned actress and victim of the Manson Murders, Sharon Tate was terrific.
What a show: 274 episodes consisting of106 black-and-white episodes and 168 color episodes. Nine seasons of family fun with the Clampetts as they bring the ways of the old country to the city of Beverly Hills, bringing laughter through the homes of America for 25 minutes each week with their all-star cast. "Y'all come back now ya hear!"