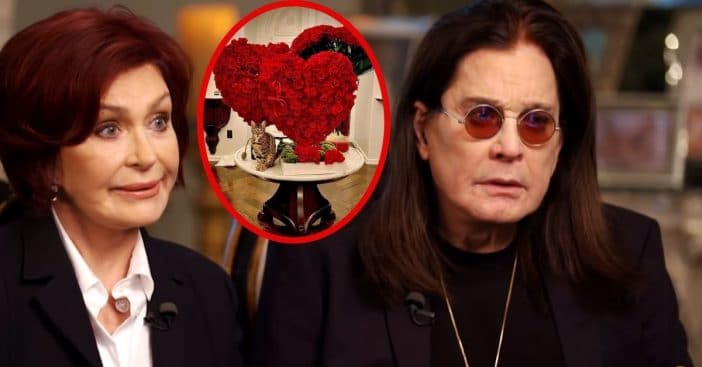 Valentine's Day comes with many a tradition to pick and choose which to observe. In terms of flowers, a dozen roses usually do the trick. But Ozzy Osbourne went a little more elaborate for Sharon's flower arrangement.
She shared images of it – or, them – on social media. While the multiple stunning flower displays earned an awed response from followers, so did the sentiment behind the gesture. It shows that romance isn't necessarily doomed to fail for those in the industry, or for anyone, really.
Ozzy Osbourne provided a floral bomb of a flower arrangement
Ozzy did good with the 🌹 💣 this Valentine's Day ❤️ pic.twitter.com/9zKAvGcouR

— Sharon Osbourne (@MrsSOsbourne) February 16, 2021
Just a few days after Valentine's Day, Sharon Osbourne shared a picture of what husband Ozzy got her for the romantic occasion. Several flower arrangements are barely contained within the picture, all artfully arranged as a heart or tastefully bundled at the base. Of course, the strikingly-marked cat is also worthy of loving praise, too.
RELATED: Valentine's Day Card From 1818 Shows Profound Expression Of Love
"Ozzy did good with the 🌹💣 this Valentine's Day ❤️," Sharon Osbourne captioned her tweet. July of 2021 marks 39 years the couple's been married This winter marks around four decades of Valentine's Days together. Along the way, they faced quite a tumultuous road, including substance abuse and arrests. Recently, it was COVID-19.
Symbolizing love and so much more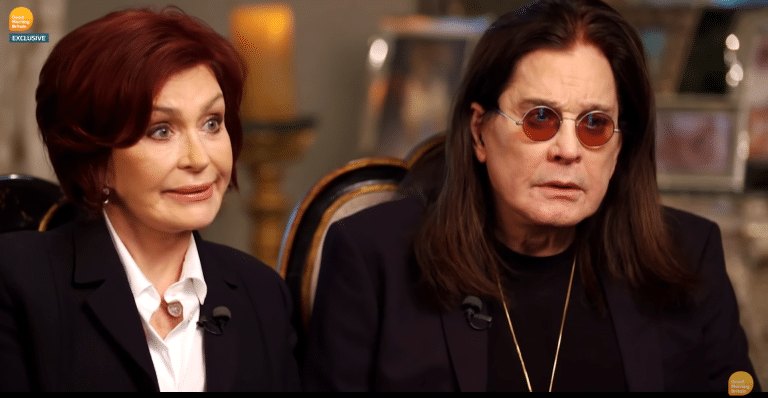 "I don't know if any other celebs have what u and Ozzy have!" wrote Twitter user Nannyjo. "You've come through some hairy times! I love your love!" These words reinforce just what this gesture represents. A rose arrangement this elaborate and full of flower language carries a lot of symbolism. All that just shows love can last between two people, even celebrities.
During a virtual episode of The Talk in January, addressing her COVID-19 symptoms. "I'm feeling really fine now, except that I'm still very tired," she informed viewers. "I nod off at, you know, ridiculous times of the day. I went through all the symptoms — headache, eye ache, body ache, dizziness, sickness — you know all of it. But there's people who are much worse than I got it. They have it much worse, and I just think I came out very lucky."