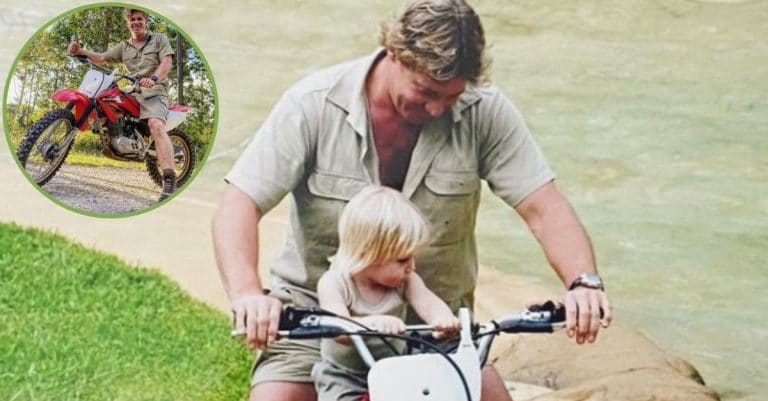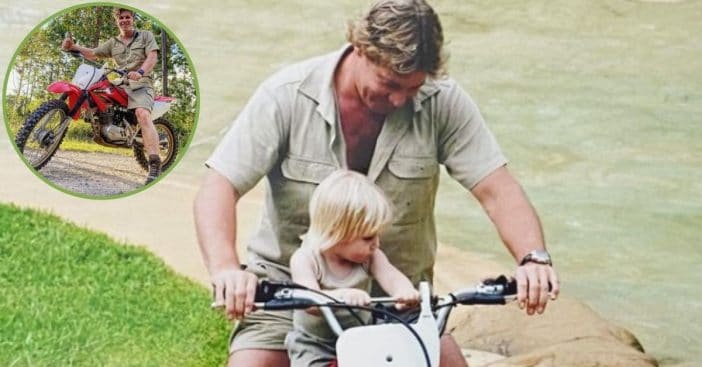 Robert Irwin, the son of the late Steve Irwin, took to social media last week to recreate one of his late dad's iconic motorbike photos. After some repairs, Robert was able to get it all up and going for a spin, too!  "I have so many memories of Dad's old motorbike – hanging on to the front with Bindi as we'd ride around the zoo with Dad," he writes in the caption of the photo.
"And now after being in the shed for a few years, it's all fixed up and running again. It's so special to be riding it after all this time!" In the original photo, a young Robert is sitting in front of his father on the bike as he shows the little boy the ropes. In the recreation, 17-year-old Robert is sitting up on the bike, giving a thumbs up.
Robert Irwin recreates Steve's motorbike photo
View this post on Instagram
Even though the late Irwin passed away back in 2006, the love his kids share for him is stronger than ever as they make their way into adulthood. Bindi Irwin, his daughter, and her husband Chandler Powell is preparing to welcome a baby wildlife warrior into the world and Robert looks like he's following right in his father's footsteps. The whole family is still involved with the Australia Zoo and caring for wildlife, just as Steve would've wanted!
RELATED: Bindi Irwin Admits She Fears Brother Robert Taking "Too Many Risks" With Animals
In fact, Bindi has gone ahead and recreated some old photos from Steve as well. Just last month, Bindi and Chandler recreate a baby bump kissing photo that Steve originally did with his wife, Terri. "Recreating a very special moment. Third trimester love," Bindi writes in the caption.
View this post on Instagram
What a special moment indeed!