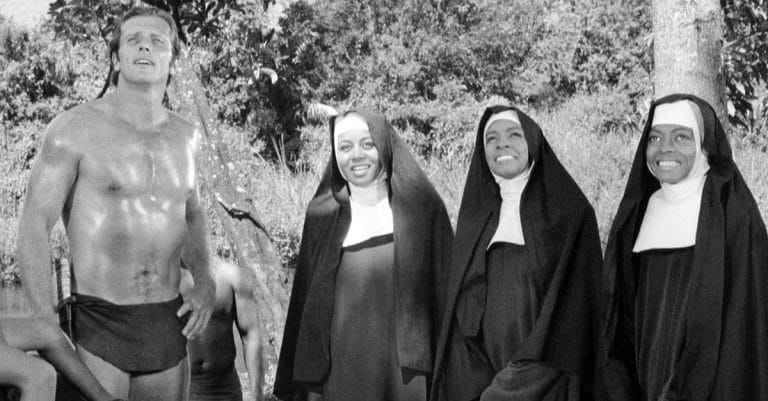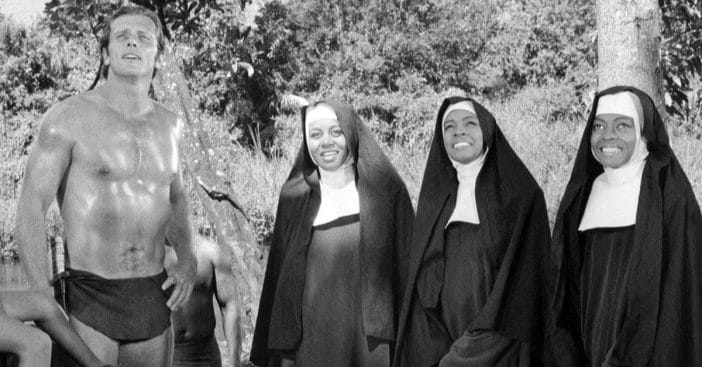 The Supremes was a legendary girl group who, at the height of their fame, appeared within many different avenues of entertainment, including appearing on a TV show. While they were known for appearing on Shivaree, Hullabaloo, Shindig! and Ready, Steady, Go!, all three of them were seen together on the late '60s TV show Tarzan. Do you remember that?
"The Convert" was a 1968 episode starring Ron Ely also featured a young James Earl Jones in his earlier days. Diana Ross, Mary Wilson, and Cindy Birdsong all portrayed nuns in the episode; Sisters Therese, Martha, and Ann.
The Supremes dominated every avenue of entertainment, including the small screen
In the episode, the three nuns travel to the home of one of the sisters and, in true Supremes fashion, sing a religious hymn together. An article from Jet Magazine in 1968 reports, "During the filming, which took place at Los Estacos, Mexico, Berry Gordy Jr., president and founder of Motown Records Corporation in Detroit, was on location and assisted the program's regular director in working out scenes with the three young women."
RELATED: Why Did 'The Supremes' Members Mary Wilson and Diana Ross Have A Falling Out?
The piece also reveals that the Supremes did all their own stunts – including a scene where "the daring young trio did [an underwater rescue scene] all by themselves." With the recent death of Supremes member Mary Wilson, we remember this iconic trio with even more iconic talent. Check out a scene below from Tarzan where the trio sings together.