It turns out there was a specific physical trait that got Henry Winkler cast as the iconic Fonzie in Happy Days. At the time, Monkees band member Micky Dolenz also auditioned for the role. He almost got the part too, but Henry had something that Micky didn't.
Micky was six feet tall and was much taller than the rest of the cast. Apparently, producer Garry Marshall wanted all of the cast to be around the same height so they could be within eye level. Henry ended up being the look and height they wanted, so he got the role! Now, it is hard to imagine Fonzie as anyone else.
Henry Winkler was cast as Fonzie due to his height
While I'm sure Micky was upset when he didn't get the role, especially for something out of his control, he later admitted that Henry was the right choice to play Fonzie. Henry did a great job of playing the bad boy who was a good guy at heart.
RELATED: Fonzie's Family Tree On 'Happy Days' Is Still Confusing But Let Us Explain
Executives actually didn't want Fonzie to wear his signature leather jacket unless a motorcycle was nearby. They didn't want him to look like a "hoodlum." So, Garry told the writers to always put a motorcycle near Fonzie in every scene!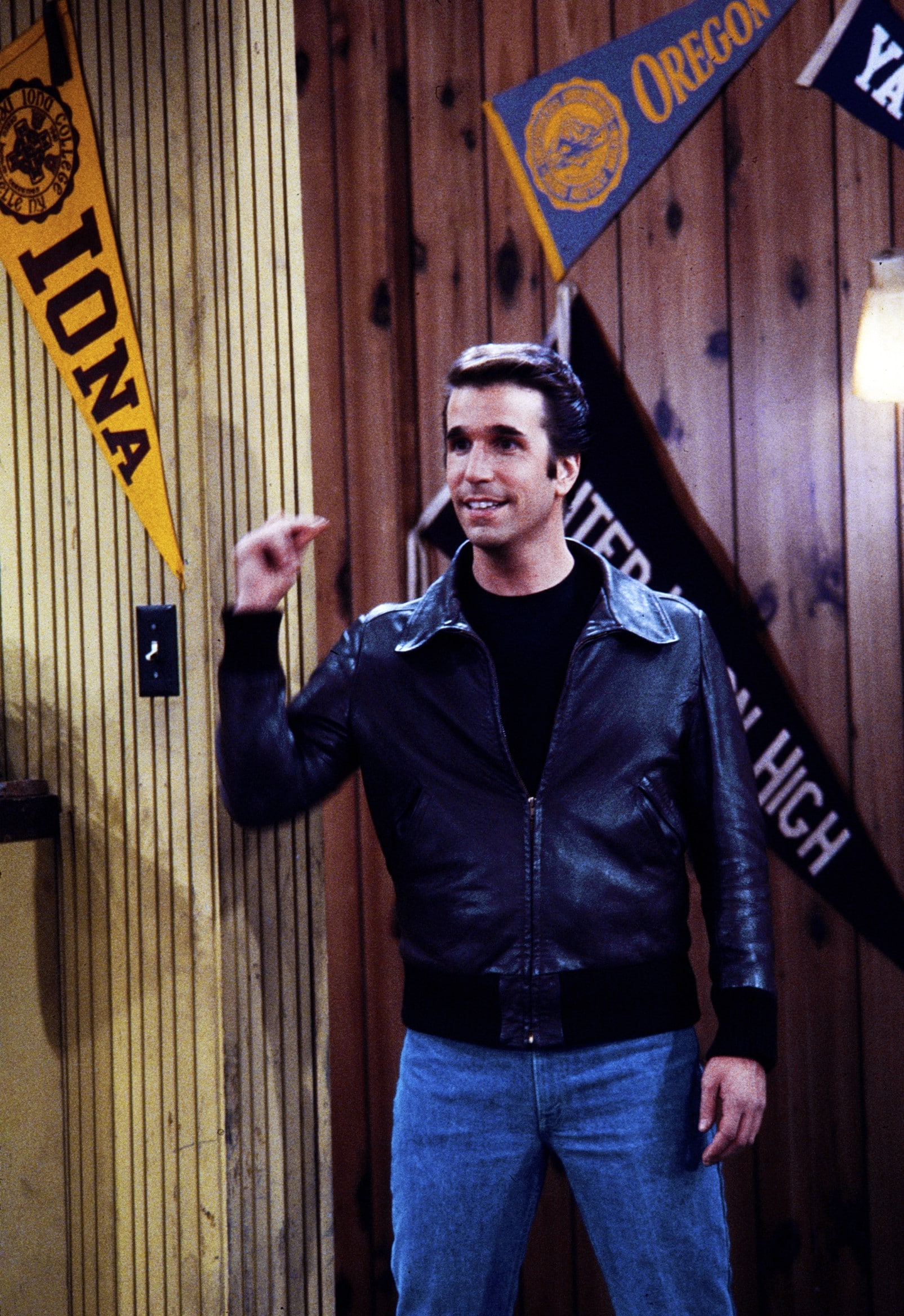 Did you notice, especially in earlier seasons, that Fonzie always seemed to be near a motorcycle? That is too funny!
In conclusion, let's watch an iconic Fonzie scene: