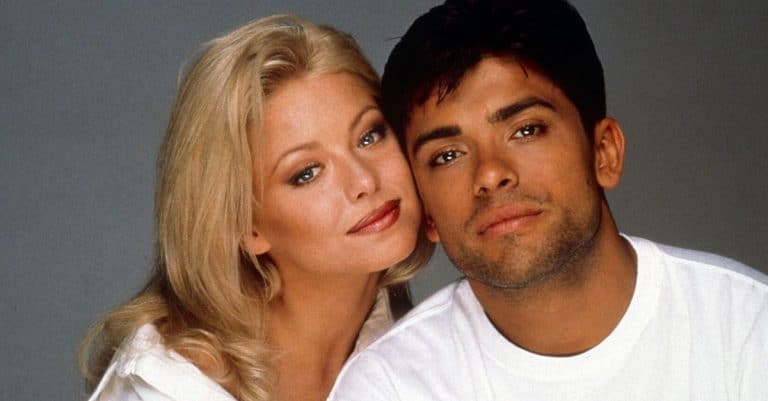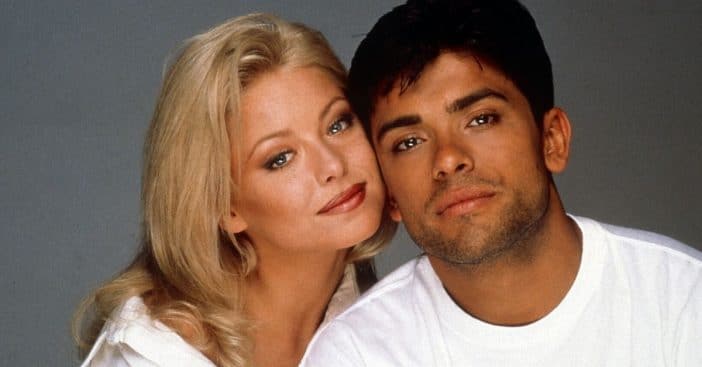 Kelly Ripa and Mark Consuelos met on the set of the soap opera All My Children. Kelly was already cast as Hayley Vaughan on the series. When Mark walked on the set in 1995, she said she was getting ready and looked "gross." She quickly went to put on some makeup and fix herself up to meet Mark! He admitted that he thought she was cute but he was only worried about getting the job. He ended up getting it and was cast as Mateo Santos.
They quickly began dating and later their characters dated and got married on the show. For months, they hid their romance from their co-stars because they didn't want to cause any drama. When Kelly and Mark eloped in 1996, they even tried to keep that a secret! But they were recognized in Las Vegas and called the show. Soon, everyone knew they got married.
Kelly and Mark can thank their longtime marriage to 'All My Children'
Shortly after eloping, Kelly got pregnant. The show didn't want her character to have a baby, so they had to hide her pregnancy. She joked, "Initially, I would carry luggage with me everywhere. Then I started to carry guitar cases. Then I carried trees. Trees!" In 2000, years after Mark and Kelly got married in real life, they got to wed again on television as Hayley and Mateo.
RELATED: Mark Consuelos And Kelly Ripa Are Reuniting On TV, 23 Years After Meeting On "All My Children"
Then, after their second child was born in real life, they both left the show in 2002. Kelly said about her role, "It was really — I mean, talk about happy accidents. [It] really was a happy accident. It changed my life. It changed my entire life — not just my acting life, but changed the whole trajectory of my life."