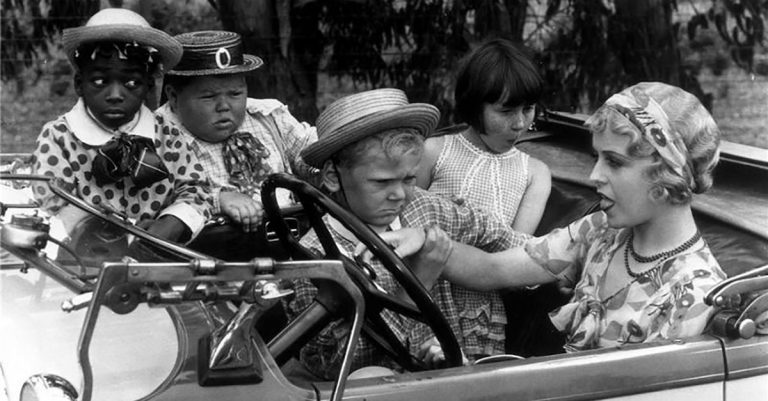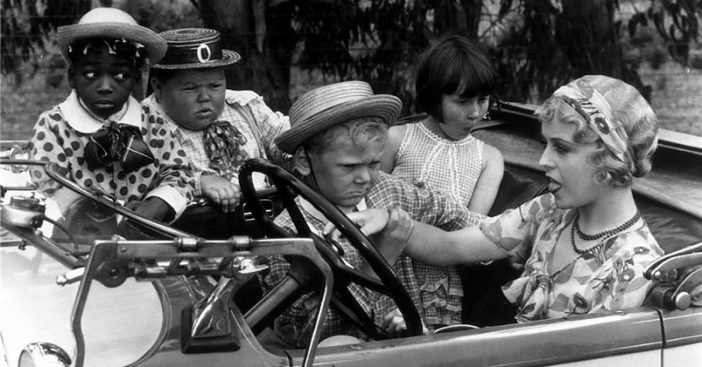 UPDATED 8/31/2022
If you ever had a crush on your elementary school teacher, then you could easily identify with the plight of the Little Rascals kids who interacted with June Marlowe's Miss Crabtree. And this was especially true for Jackie Cooper and Nathan "Chubby" Chaney, who even became romantic rivals for her affection (which was all in their deluded little minds, incidentally; nothing sordid there) in one of the film shorts.
Impressively, June only appeared in six of those shorts between 1930 and 1932 — "Teacher's Pet" and "School's Out" in 1930, "Love Business" (that's the one focused on Jackie and Norman's rivalry), "Little Daddy" and "Shiver My Timbers" in 1931, and "Readin' and Writin'" in 1932, which was actually her last film role.  Yet she is remembered as fondly today as any of the kid players, which says a lot about her.
In the book The Little Rascals: The Life and Times of Our Gang, series producer Hal Roach said of June, "No question that part suited her. She was not a great actress, you just liked her and that was enough. Everyone liked her. She even drove Jackie Cooper home from the studio. But when we lost him, that made it tough to continue with her. Then she got married. That's when we got the idea for another picture later [Teacher's Beau]; what happens when she gets married? But she wouldn't come back to do it. She sure didn't need the money. We got fan mail addressed to 'Miss Crabtree' as long as the studio was open."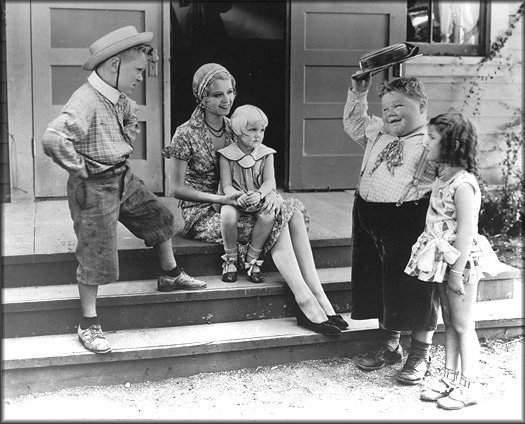 Who was Miss Crabtree?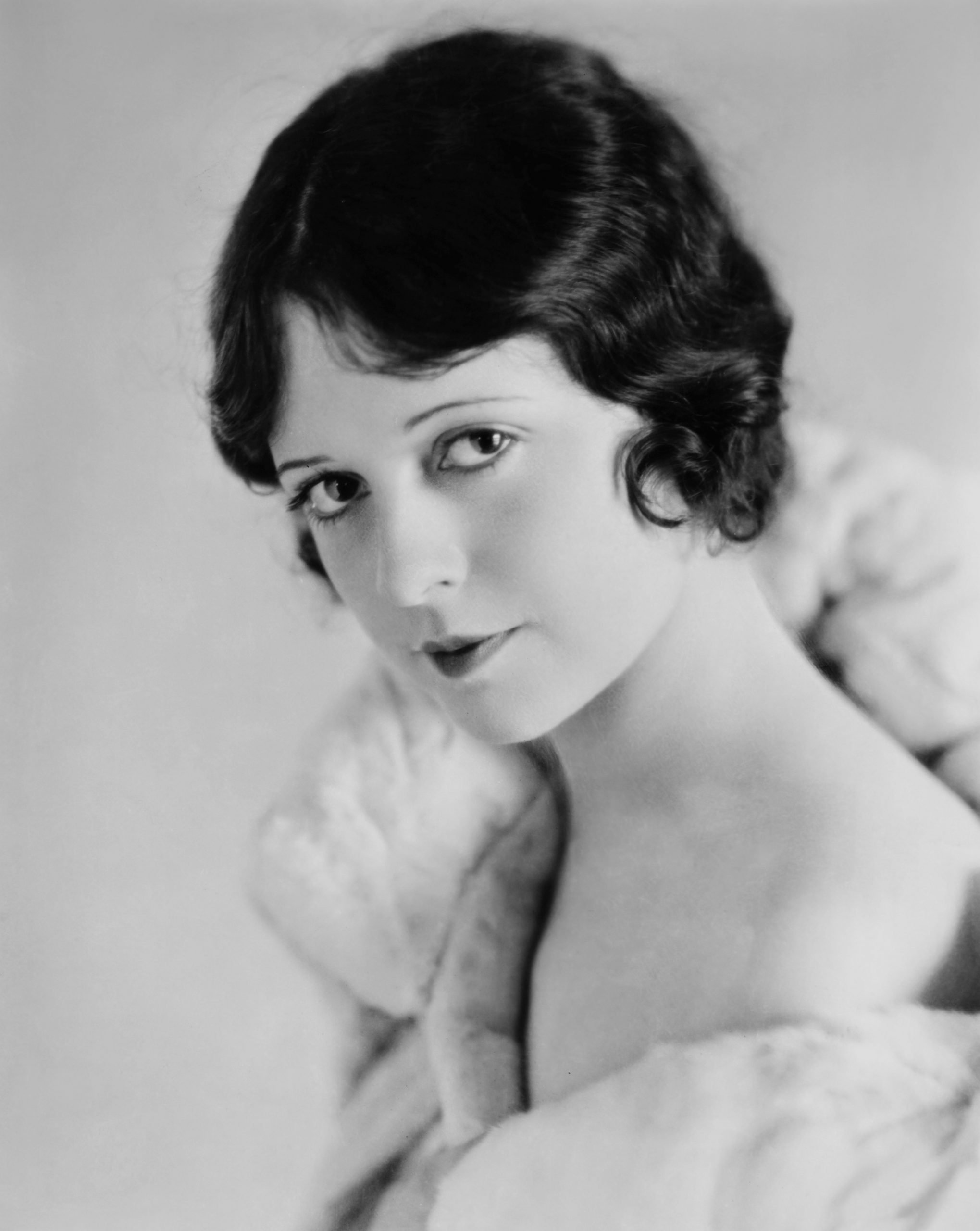 As noted, Miss Crabtree was played by June Marlowe who, in turn, was actually Gisela Valaria Goetten, born to German parents on November 6, 1903 in St. Cloud Minnesota. In 1998, St. Cloud Times columnist Sister Owen Lindblad wrote a profile of the actress, offering this on her background: "Her father, John, owned Goetten Meat Market … His father, Peter, established it in 1865. Gisela's mother was Hedwig Himsl, a schoolteacher from Austria. Gisela was the oldest of five children. They all attended St. Mary's parochial school, often skating there across Lake George in the wintertime. Gisela loved the outdoors and spent summers at Big Spunk Lake near Avon where family gatherings were held. Nearby, at her uncle's farm, she spent hours horseback riding and excelled in the sport."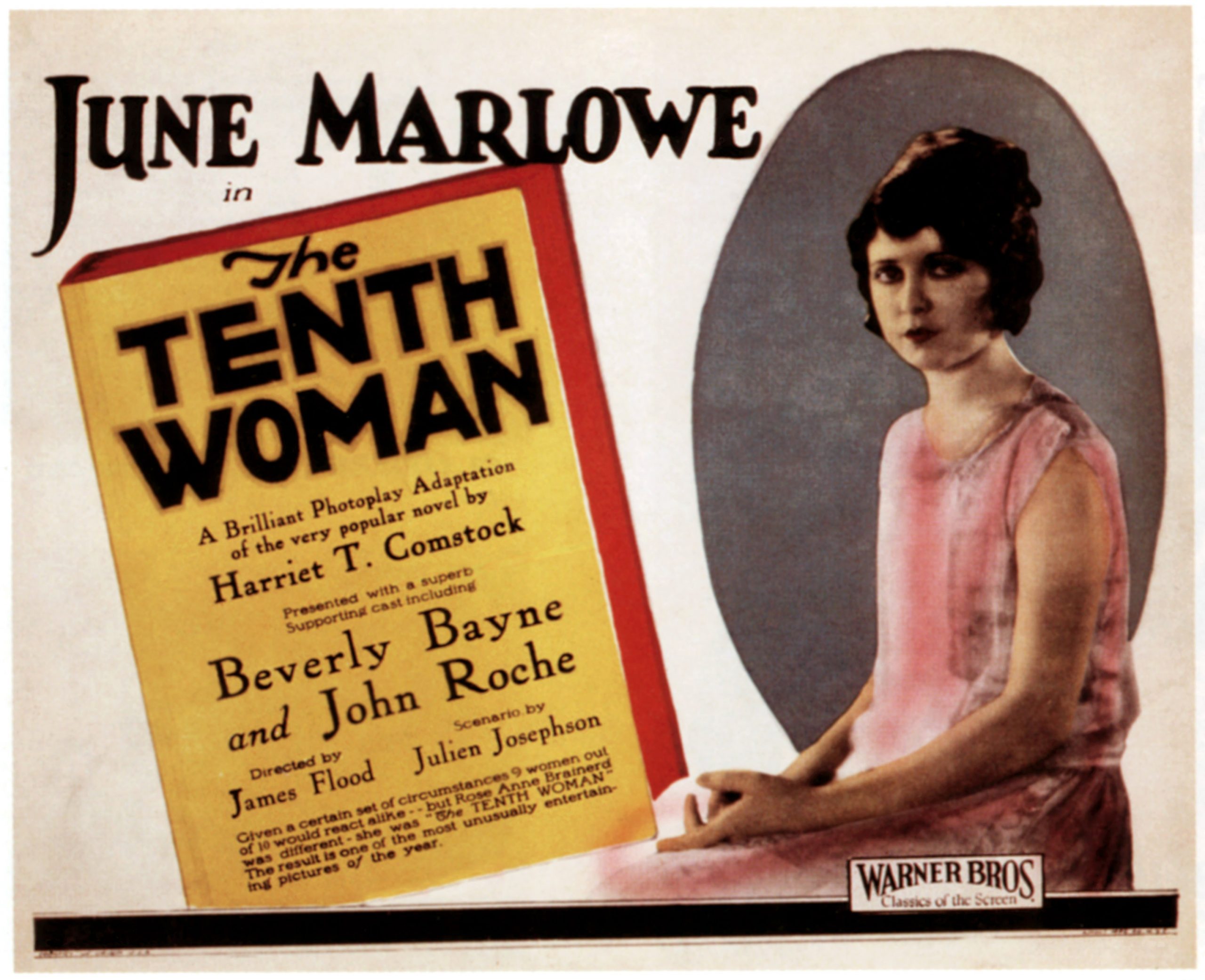 Going Hollywood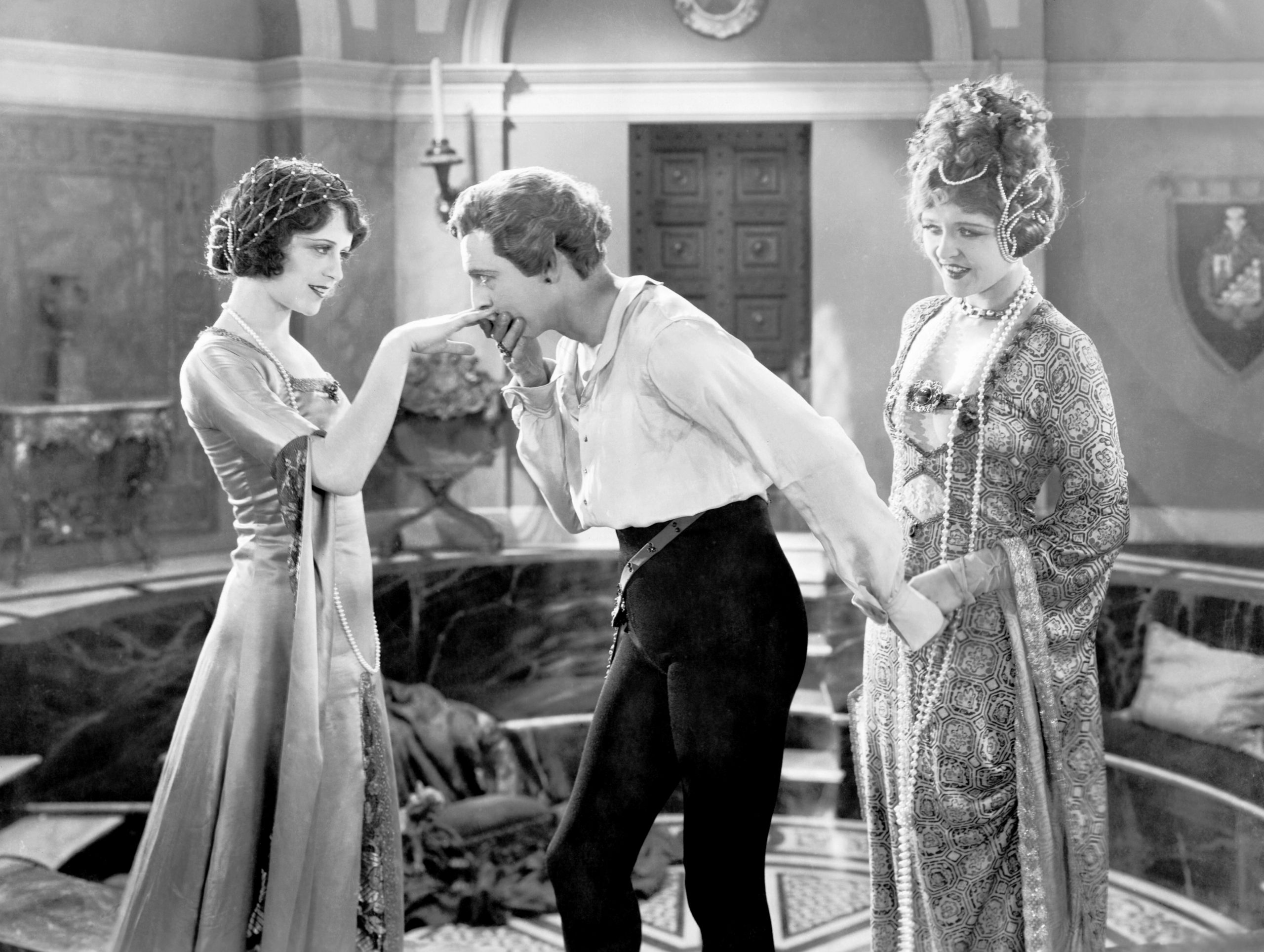 June first became interested in movies by visiting a small theater that had been built on the second floor of Saunder's Bicycle Shop, located just across the street from her father's meat market. Nonetheless, acting was not something she wanted to pursue, her true passion being art.
She would attend Technical High School, but shortly thereafter the family would move to Los Angeles. In L.A. she ended up acting in some plays, which caught the attention of acclaimed Los Angeles Times columnist Harry Carr, who had many Hollywood connections.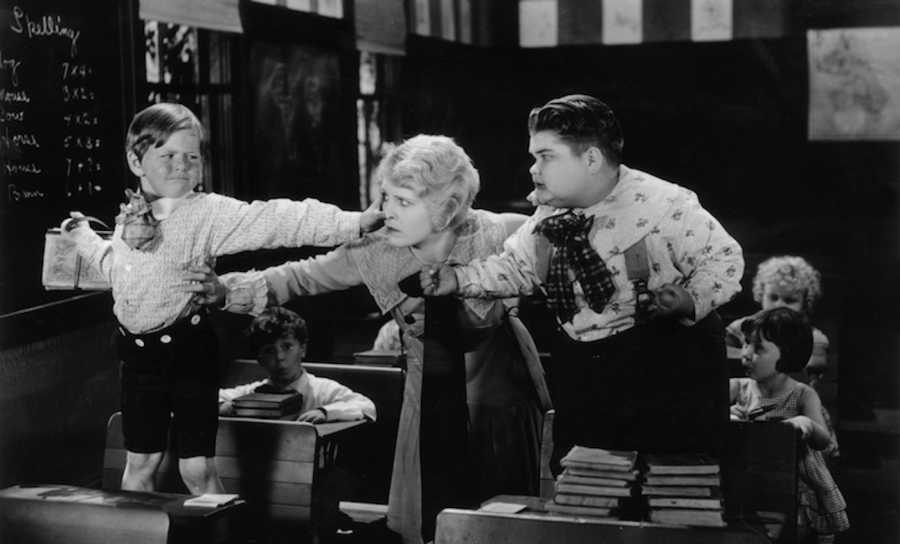 "Carr invited Gisela to play a movie role in When a Man's a Man, which took place outdoors at Prescott, Arizona," noted Sister Owen. "This suited Gisela, who could flaunt her natural talent in horsemanship. Gisela's name was changed to June Marlowe at that time in remembrance of the famous stage actress Julia Marlowe."
Offered the Oklahaoma State Register on February 5, 1925, "That was the first of the three epoch-making events in Miss Marlowe's life. Then came the marvelous tribute accorded by Ernest Linnenkamp, noted Austrian artist, who came to America to paint the 12 most beautiful women in the United States. He traveled from coast to coast culling his American beauties and June Marlowe's loveliness made her one of the famous 12. Miss Marlowe's portrait has been placed on exhibition in Los Angeles, where Mr. Linnenkamp's 12 paintings are creating quite a furor.  And last week came the crowning touch. The Wampas, the Westerns Association of  Motion Picture Advertisers, at their annual ball and frolic, chose Miss Marlowe a 'Baby Star,' out of more than one hundred entrants." The meaning of that is they they saw great things on her horizon.
June starred in a little more than two dozen films between 1924 and 1929 (including two in German, which she spoke fluently). But as Hollywood made the shift from silent movies to talkies, she found it fairly difficult to adapt and her career was starting to flounder.
Who was the teacher in the 'Little Rascals'?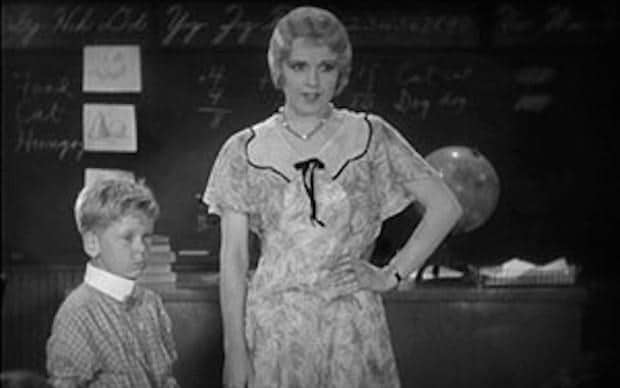 As things turned out, June inadvertently met Our Gang director Robert F. McGowan in a Los Angeles department store. She was out shopping in general while he was shopping for an actress to fill the Miss Crabtree role. He introduced her to Hal Roach, who felt for some reason it would be better if there was a physical similarity between her and Jackie Cooper, so he suggested that she wear a blonde wig. The rest, of course, was pop culture history.
Jackie Cooper related to film historian Leonard Maltin, "I had a big crush on her and adored her. She was a lovely lady — lovely, warm, nice lady."
In 1973 Stymie Beard noted, "You remember the scene in the one where the older kids confess their crimes ['School's Out']? Where they stole her brother's clothes? All the kids cried real tears. I remember that happened when she looked so hurt and vulnerable and said the line, 'Oh, how could you children do that to me?'"
What Happened to Miss Crabtree?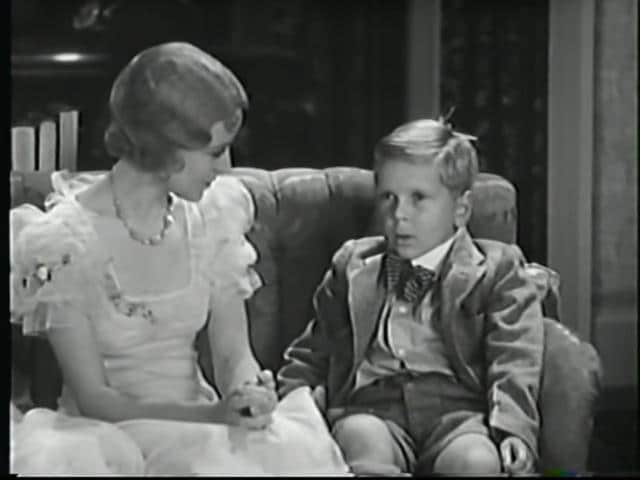 Following Our Gang, June appeared in the films Los Presidarios (1931), Pardon Us (1931), Devil on Deck (1932) and Roaring Roads (1935). After that, despite the fact the Rascals had helped usher her into the sound era, she gave it all up to marry Hollywood businessman Rodney S. Sprigg in 1932. Describes Sister Owen, "The couple traveled extensively and finally settled on a large ranch in California where June pursued her outdoor interests and volunteer work. But she never forgot her St. Cloud roots. In 1974, June visited her 'most handsome city' (St. Cloud, of course) for the last time, the city that forever held her life-long sunny memories. June died in 1984 at age 80 of Parkinson's disease."
We could identify with what we'd imagine Jackie would have said in response: "Oh, Miss Crabtree, there is something heavy on our heart."
Revisit with your favorite little rascals…
For more of these throwback videos, check out our YouTube Channel!