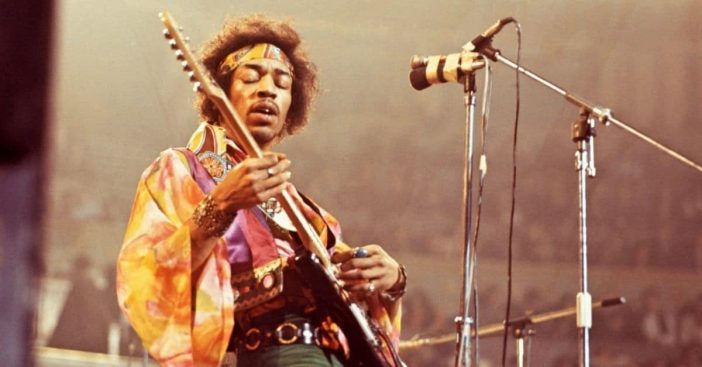 Jimi Hendrix has long been lumped together with other popular musicians such as Jim Morrison and Janis Joplin who died at the young age of 27. Members of the 27 Club are often associated with dangerous lifestyles and abuse of drugs and alcohol. Although we mourn their tragic deaths, there is a stigma surrounding these famous people.
Philip Norman, author of the new book, "Wild Thing: The Short Spellbinding Life Of Jimi Hendrix" challenges the notion that Hendrix caused his own death through substance abuse."He was 27 and a rock star, so it was just assumed that he drunk and drugged himself to death, like the other members of the 27 Club have done," Norman stated. The truth is a little more complicated.
Vulnerability And Exhaustion
The Rolling Stone reported that Hendrix passed away in 1970 after taking nine sleeping pills and choking on his own vomit. A "suicide note" was also mentioned, which turned out to be a poem several pages long. Rather than wanting to harm himself, it seemed that Hendrix just desperately needed some rest.  "He was so exhausted after working so hard in the previous four years, achieving incredible fame in Britain, then the rest of Europe, and finally back in America where he originally couldn't succeed due to segregation," Norman continued.
RELATED: Why Billie Holiday Was Targeted For Her Drug Addiction 
Hendrix worked himself ragged and no one was making sure he was healthy. After returning from another exhausting tour, Norman explained that he "fell into the clutches of a young German woman named Monika Dannemann." He alleged that this woman and Hendrix had a casual sexual relationship. This led Hendrix to the Samarkand Hotel in London where Danneman was staying.
Hendrix Death At The Samarkand Hotel
Norman discussed in his book that Danneman claimed Hendrix asked her for something to help him sleep. "She gave him a very powerful sleeping tablet called Vesperax. Each tablet was really a double dose that had to be broken in half," he stated. The next morning she claimed to have found a ten-tablet pack of Vesperax that seemingly had nine pills removed. However, Danneman was reluctant to call an ambulance because there were drugs in the hotel room.
Danneman was on the phone with a mutual friend, Alvinia Bridges, trying to get Hendrix's doctor's phone number. Then Hendrix started to vomit and choke. "I screamed and said, 'Turn him over, turn him over," Bridges recalled to the U.K.'s Daily Mail. "But obviously she was panicking and she didn't turn him over." By the time Hendrix was taken to a hospital, it was already far too late. In his book, Norman hammers home Hendrix's vulnerability and the crushing fatigue of his music career. Most importantly he stated that Hendrix's tragic death was, "A totally avoidable accident."
This story may contain affiliate links from which we may earn a small commission.