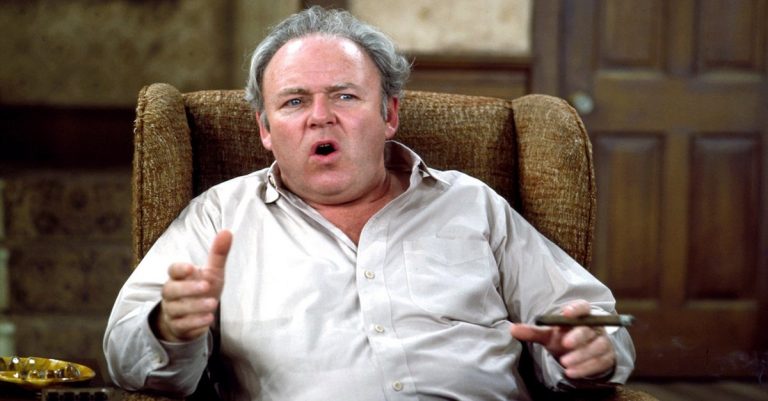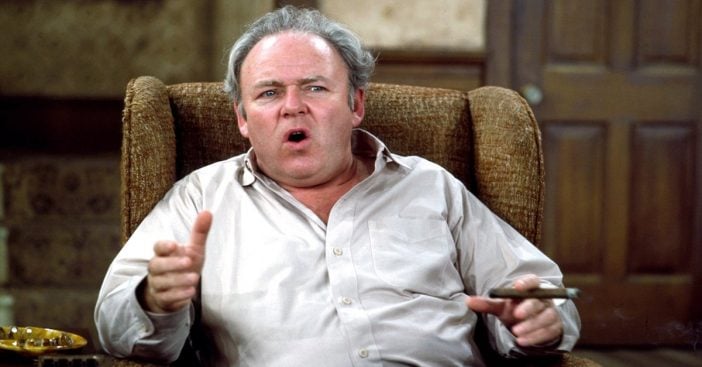 There are actors you can look at and say that they were born to play a certain role, whether it be Sean Connery as James Bond, Tony Randall and Jack Klugman as The Odd Couple, William Shatner as Captain James T. Kirk on Star Trek and, of course, Carroll O'Connor as Archie Bunker. And in the case of Carroll, no matter how different he may have been as Archie — and they were worlds apart — as far as All in the Family creator Norman Lear was concerned, the actor embodied him in ways he couldn't have even imagined.
"We didn't always agree about the scripts, but let me say that I worshipped the ground he walked on," says Norman. "He was Archie Bunker. When I read him for the role, I can't tell you what I had in mind for that character. All I can tell you is that Carroll O'Connor, the minute he read those lines, that's who Archie Bunker was. I only had the lines and the feeling, but he inhabited the character. We had a lot of interesting fights and so forth, but I never lost the gift of what I had of him in that role."
RELATED: 'All in the Family' Star Sally Struthers Feared for Her Career After the Show — 'I Desperately Wanted to Work'
Carroll Meets Archie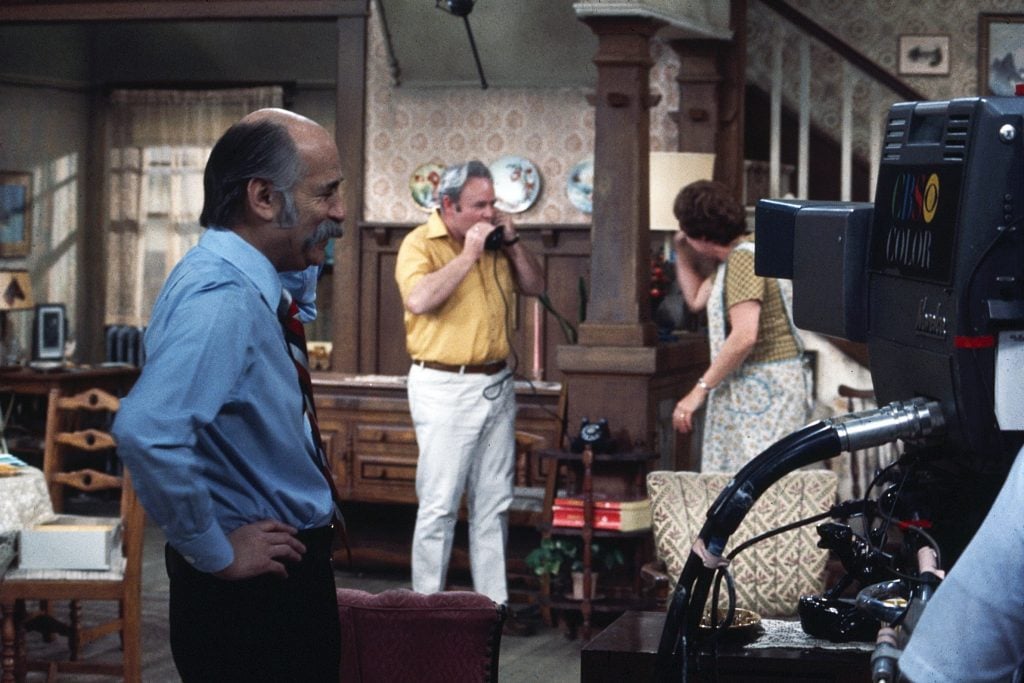 Prior to All in the Family (episodes of which can be seen on the GetTV network, Carroll (whose series Archie Bunker's Place currently airs on Antenna TV) had been a character actor making guest appearances on different television shows and on the big screen in movies like Cleopatra (1963), In Harm's Way (1965), What Did You do in the War, Daddy? (1966, and the film in which he first caught Norman's attention), Kelly's Heroes (1970) and Doctor's Wives (1971). But when Carroll was presented the character of Archie Bunker, he was as confident in it as Archie's creator was in him. And he certainly recognized the kind of man that Archie was and never viewed him as any sort of hero or good-hearted schlub just acting gruff and ignorant.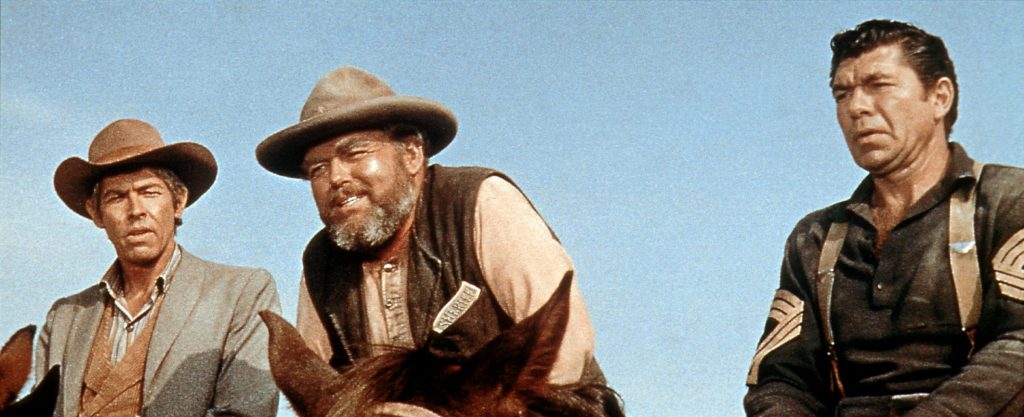 "Archie is a loser," he related to The Los Angeles Times back in 1972. "People like Archie live all over the country. They may be the largest part of the American middle class. They are conservative, perhaps without understanding why. Many have what I call the 'fine people rationale': They believe the fine people are conservative. So conservatism is best; it puts them close to the top."
The Alarming Popularity of Archie Bunker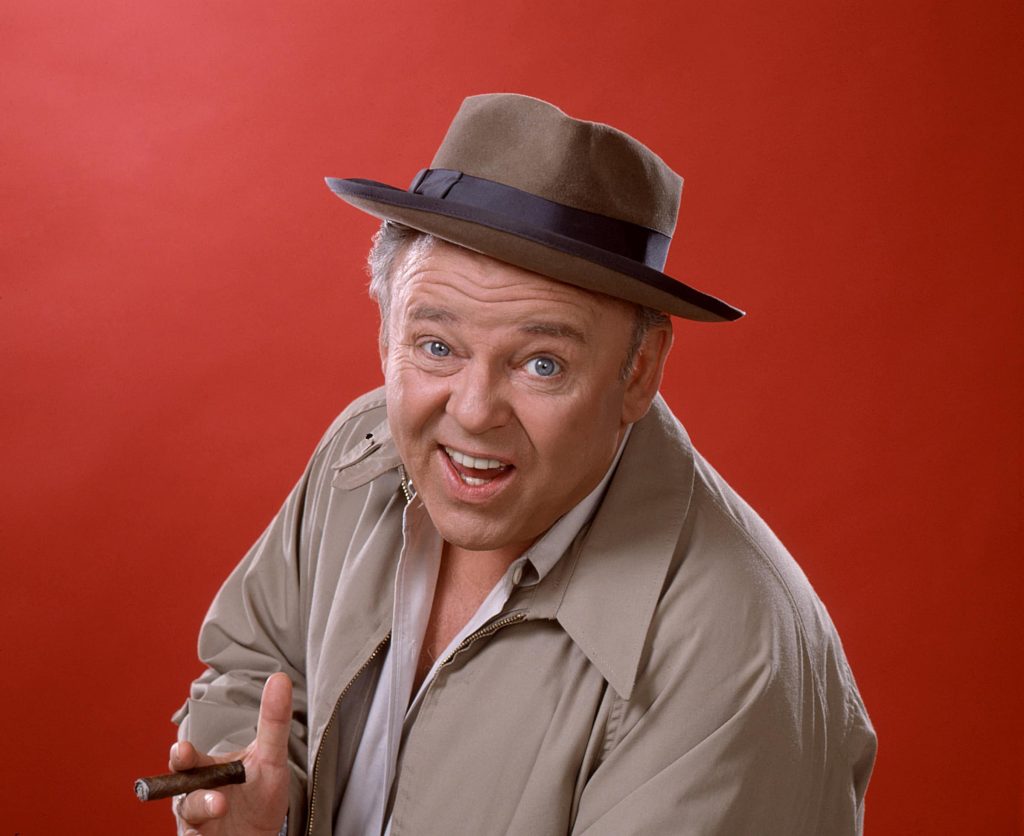 He noted that part of our "national religion" was the idea of success, in which people worked their way towards the way that others perhaps threw their faith into the afterlife and reaching that goal. Said Carroll, "I don't think we ought to be ashamed of it, but I think we ought to understand it, because it has some heavy consequences. It produces Archie Bunkers."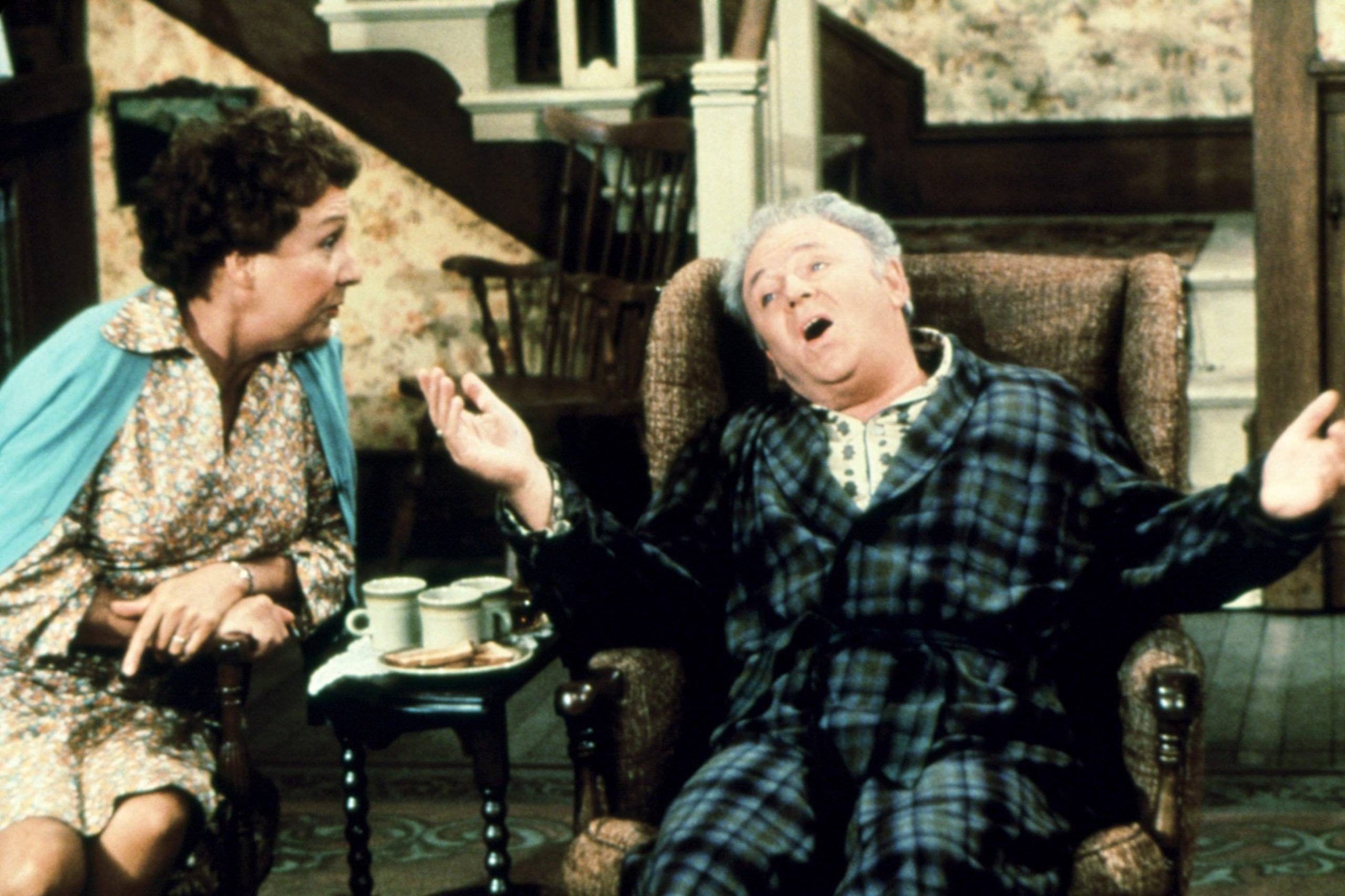 As Archie quickly grew in popularity despite — or maybe because of — his open bigotry, Carroll was sure not to sing the man's praises, dismissing him as ignorant. "He's popular on the tube, because viewers enjoy watching him," mused the actor, "but I don't believe many of them would have him for a friend or feel they share any of his traits. Remember, Archie is a victim, too — of his own education and background. His thinking was shaped at an early age when he was inculcated with bigotry. He got it from his parents."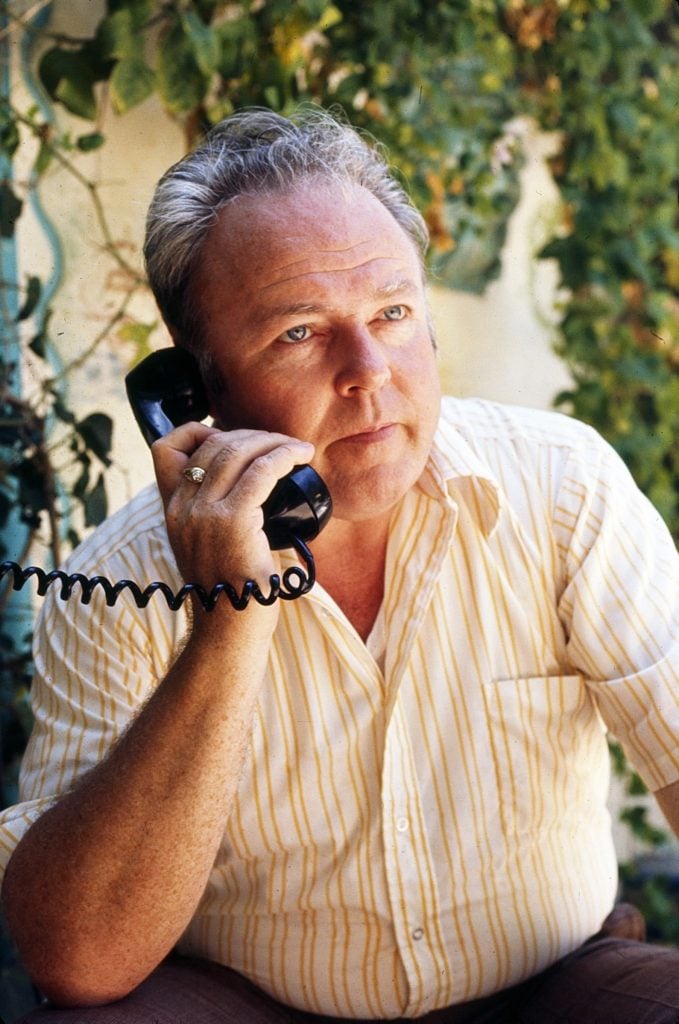 Reflecting on his own life, while bigotry was something forbidden to be expressed within the confines of the family home, he was certainly exposed to it on the outside. It was his hope that if true bigots were enjoying the show, they were at least getting the message that there was an innate unhappiness within Archie Bunker. Suggested Carroll, "The Archies of the world look down on all minorities, but some they consider worse than others. But I'm not making Archie lovable. I'm making him a human being, and you can always find some element of love in a human being."
Was Archie reflective of us?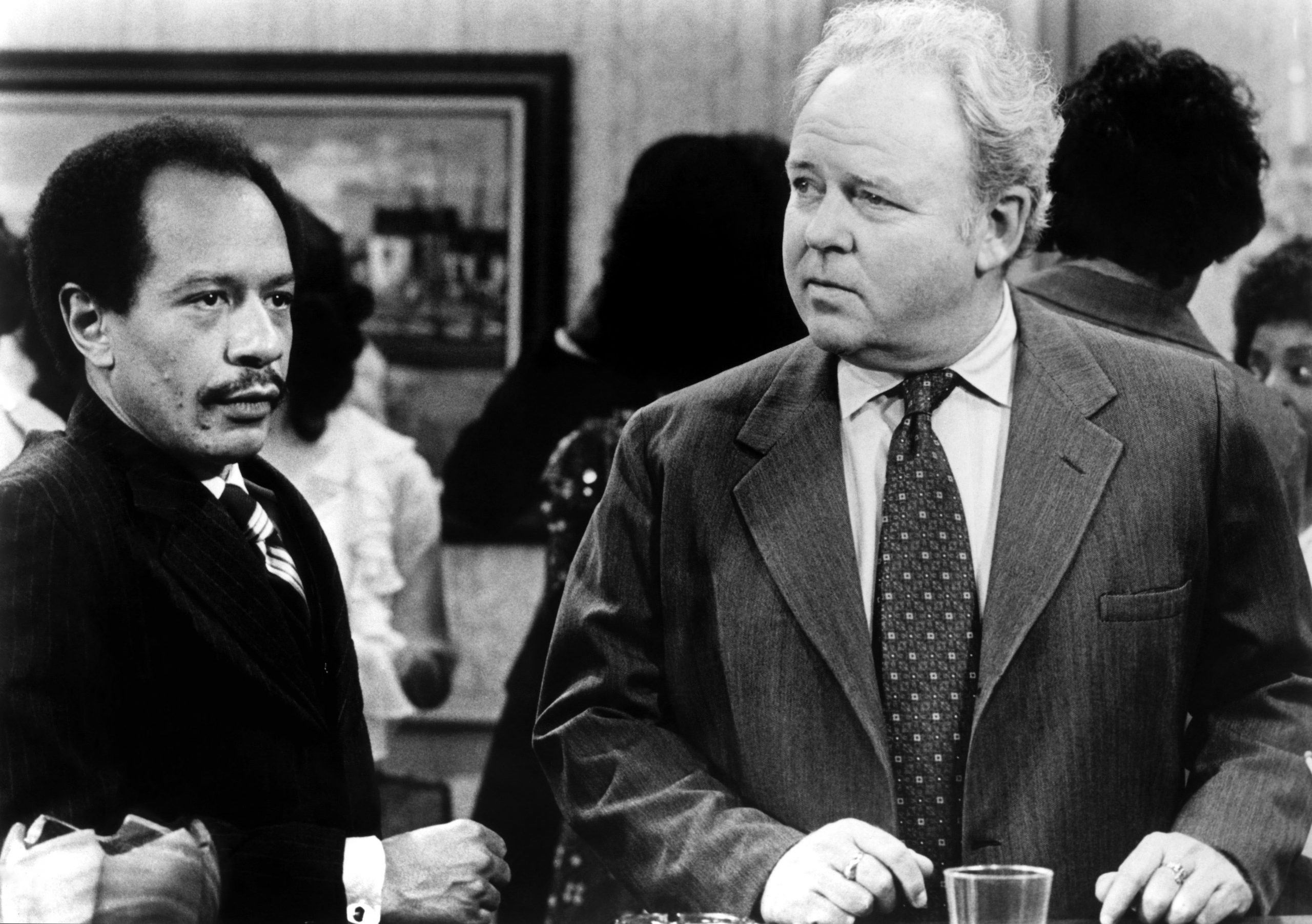 At the same time, he was taken aback by the speed at which Archie Bunker the man was embraced by much of the public. "I hope there isn't a little of Archie in everyone," he said. "But that is wishful thinking."
The other side of the coin is that people began associating him with the role he was playing. In 1971 he stated, "Everybody wants to know if I'm like Archie Bunker in real life. Maybe the relationship is too close. The public is beginning to forget Carroll O'Connor and think only of Archie Bunker. People call out to me on the street, 'Hey, Archie!' But there's no question about it: Archie is a bigot. He's not a philosophical bigot. Archie is a reflexive figure. I think there's some hope for him, but probably not much. I know a lot of Archies. He's a composite of a half-dozen men I know."
Carroll shared, "One fellow objected to the show — he's a writer — and I said to this guy, 'Don't you get it? We're kidding. We're making a fool out of Archie Bunker. And that's how we're going to repay his racism.' He said, 'You think that's what you're doing. You're really playing to a crowd of people who are indeed Archie Bunker.' That turned out to be true, but the other thing turned out to be true also: we did make a fool of him and everyone saw him being made a fool of."
RELATED: 'All in the Family' Star Carroll O'Connor Once Opened Up About His Son's Death