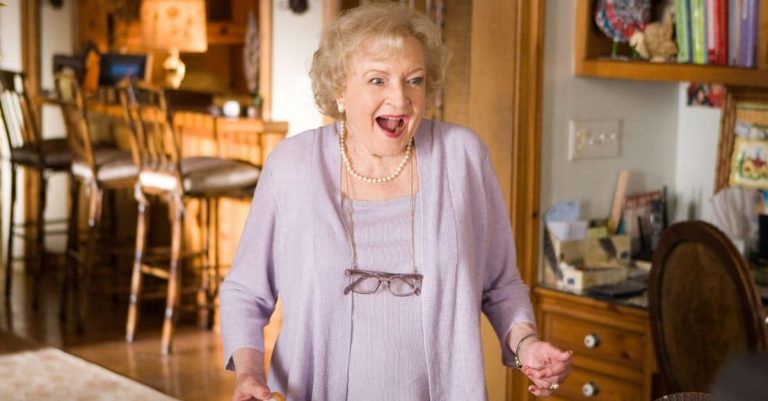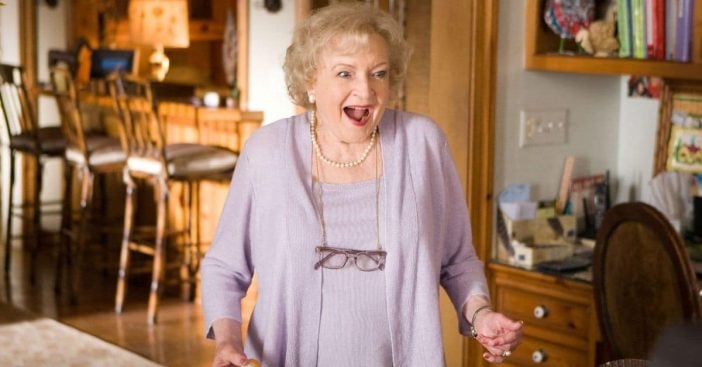 The last living 'Golden Girl', Betty White, celebrates her 99th birthday in January 2021 and her friends are so excited for this particular celebration. "Betty's done so much in her life, and all with a smile," an insider says, according to OK Magazine. "She's an inspiration for everyone around her — she refuses to get down and keeps everyone on their toes. Her friends and loved ones are ready to raise their glasses to celebrate her great life."
The inside sources have noted they're excited to celebrate with a low-key yet exciting and fun Betty White-inspired birthday bash. She's known to have a lot of fun, and actress Jennifer Love Hewitt made sure to emphasize this in a 2018 interview with James Corden.
Preparing for Betty White's 99th birthday bash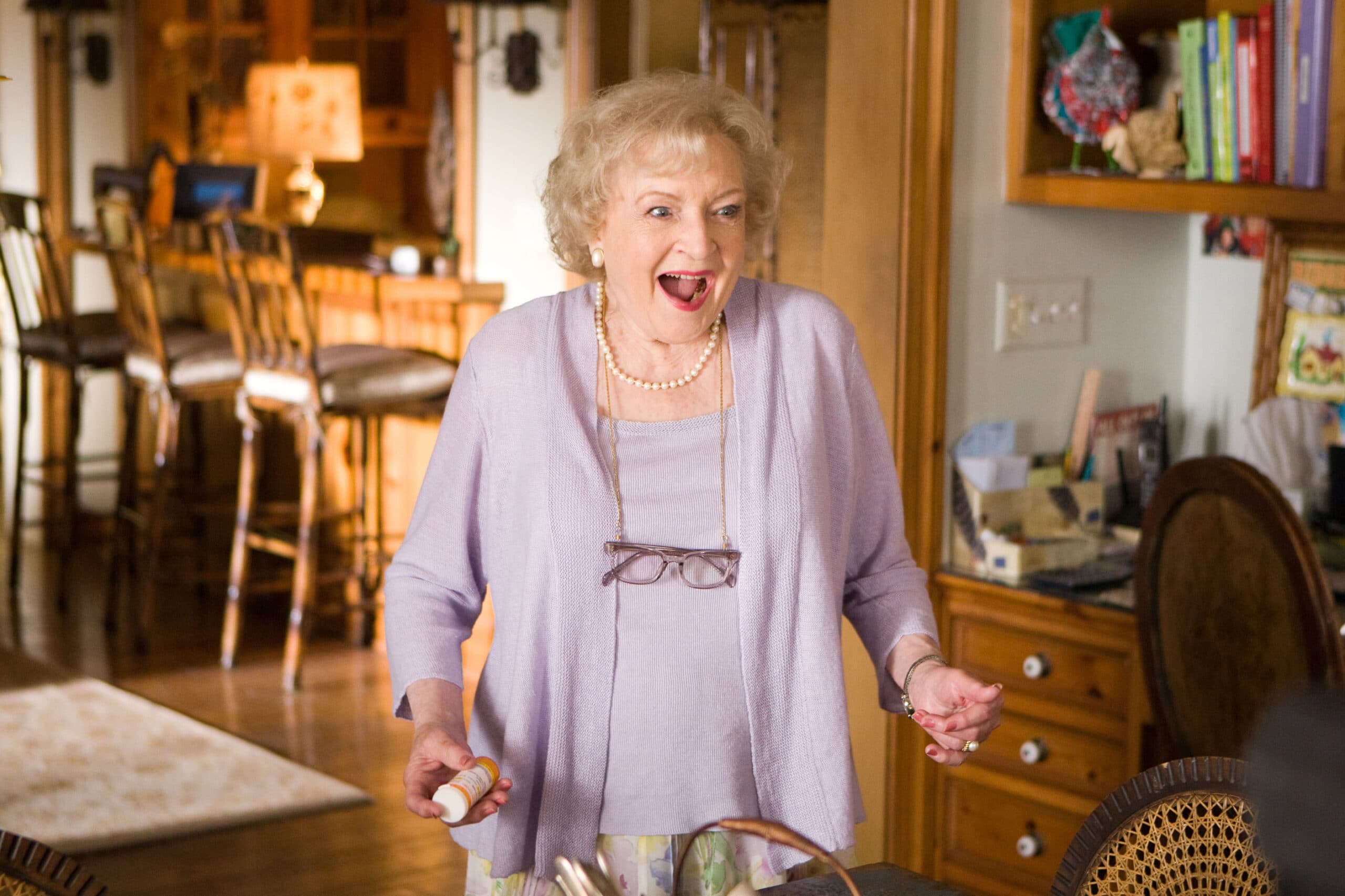 "Shut the front door and lock it; she's perfect," Hewitt said at the time, reminiscing about a particular experience she had with White. "We got drunk, and we had Gummy Bears — it was amazing."
RELATED: Betty White Talks Grief And Being The Last 'Golden Girl' Left
Hewitt continues, "She loves pizza and vodka. Right? She's all of us. One night we were filming, and we went out. I was like, 'Oh my gosh, I'm going on a date with Betty White.' It's the most nervous date I've ever been on in my life."
White's secret to a long life
White has also revealed that her secret to longevity may not be hotdogs and vodka, but rather her optimism and positivity. "I know it sounds corny, but I try to see the funny side and the upside, not the downside. I get bored with people who complain about this or that. It's such a waste of time," she tells Parade Magazine in 2018.
"Enjoy life. Accentuate the positive, not the negative. It sounds so trite, but a lot of people will pick out something to complain about, rather than say, 'Hey, that was great!' It's not hard to find great stuff if you look."