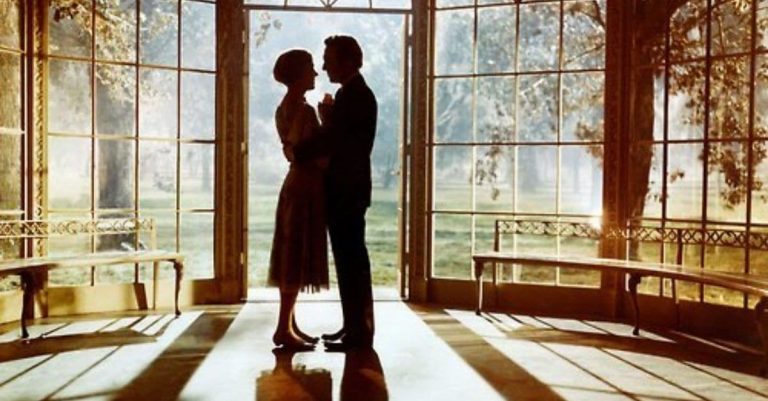 One of the most beautiful scenes in The Sound of Music definitely has to be when the Captain and Fraulein Maria finally come together, confessing their love for one another. They duet the song "Something Good" as they share a first kiss, but that kiss actually took more than a dozen takes to film. This is because the two apparently could not stop laughing.
"Director of Photography Ted McCord had trouble shooting inside the gazebo where they filmed the numbers 'You Are Sixteen' and 'Something Good.' He didn't have 'day for night' to contend with, but he still had the problem of the lights reflecting off the glass," reads an excerpt from the book, The Sound of Music: The Making of America's Favorite Movie by Julia Antopol Hirsch. "Besides taking extreme care to set the camera up in such a way as to minimize glare, he resorted to having the stagehands actually lie on the floor so that their images would not be reflected in the gazebo walls."
Why the kiss between the on-screen couple took over a dozen takes to film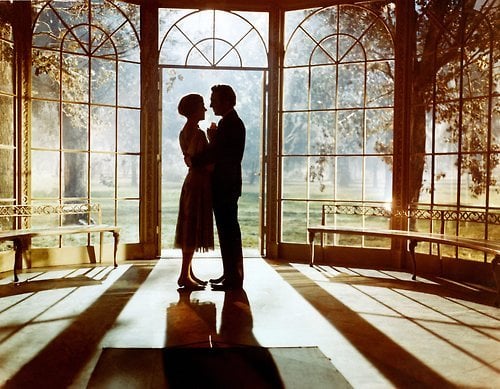 The excerpt continues, "Half of the number 'Something Good' was shot in silhouette, a daring technique that wasn't used much in film. Actually, it may not have been used in this picture either if its stars had been able to control themselves."
RELATED: 'The Sound Of Music' Cast Then And Now 2020
Then, Andrews herself chimes in. "By the time we got back, I was so tired and nervous that I couldn't keep going. And when I get nervous, I get very giggly." It's also important to note that the lighting they used for this scene to create the gorgeous silhouette we see in the film would make a 'raspberry' noise when the carbons in the lights got worn down.
A little compromising on-set
Andrews continues, "Chris and I were standing very close. We were face to face, about an inch away from each other, looking into each other's eyes. We were just getting to the point where we would say 'I love you,' or we'd start kissing … and then those old arc lights would let out a loud 'raspberry'! It was like a comment on our scene! Well, Chris and I would start laughing. We couldn't help it. Then we'd go back to the scene again, and those lights would start groaning at us again! Our giggling got even worse. In fact, it got to the point where we couldn't get through the scene!"
And after almost a dozen takes, none of the shots were worth saving, so the director called it, sending everyone to lunch. "I was in a high state of nervousness by now," Andrews remembers. "I walked around the studio … talking to myself, trying to calm myself down."
However, when the actors returned to set, it continued happening; they just could not stop giggling for the life of them! As a result, they ended up shooting the whole scene in the dark so no one could see them laughing. "I, for one, was very grateful," Andrews admits. "Otherwise I could never have gotten through that scene."
Here at DoYouRemember? we ensure our readers receive the best content and products. If you make a purchase through one of our links, we may earn an affiliate commission.
Check out our Cast then / now for this fantastic musical flick…
For more of these throwback videos, check out our YouTube Channel!