Doug Supernaw died at the age of 60 at home in Texas.
His biggest hit was "I Don't Call Him Daddy" and he enjoyed the most fame through the '90s.
Supernaw planned on performing live more in recent years.
At the age of 60, country icon Doug Supernaw died of cancer. Specifically, he suffered from lung and bladder. He fought both conditions for approximately two years. Officially, he passed early on Friday, November 13.
Supernaw became an icon of the country music scene during the '90s. During his years of stardom, he became especially famous for "Reno" and, above all, "I Don't Call Him Daddy." He'd planned on reentering the music scene by touring, according to his Gold Record label.
Doug Supernaw

, country icon of the '90s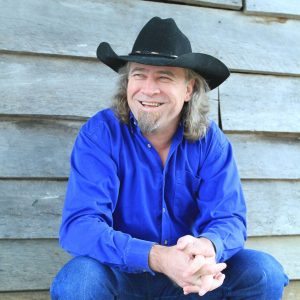 Born on September 26, 1960, Doug Supernaw grew up totally immersed in country music. From his birth state of Texas, his mother frequently exposed him to songs by Gene Watson and George Jones. Together, they helped direct this avid golfer down more musical paths. After a back and forth move to and from Tennessee, Supernaw formed the band Texas Steel.
RE:ATED: Listen To Dolly Parton Put A Beautiful Country Spin On "Stairway To Heaven"
The '90s became the era of Doug Supernaw for country music fans. "I Don't Call Him Daddy" became Supernaw's biggest hit – and one of his only. The song itself comes from prestigious roots since Kenny Rogers originally recorded it. As noted by CMT, listeners flocked to Supernaw's greatest hit because of its achingly relatable narrative. Broken families still attached by love can take comfort in the bonds that never fully fade thanks to the assurances voiced in the song.
Remembering a fundamental part of the genre
RIP Doug Supernaw. Fifteen years ago, there was a time when Supernaw would call me collect from jail after he was arrested while traveling with Glenn Wilson and a Robstown minor league baseball team. The guy could tell some stories. https://t.co/uohhAq7qtq via @RollingStone

— Matt Young (@Chron_MattYoung) November 13, 2020
In a bittersweet twist, reportedly his Gold Record label issued a statement claiming "After an almost twenty-year hiatus from the music scene, Doug was looking to record and perform live again." Another time Supernaw appeared in the headlines came when he was arrested for public intoxication and fleeing from officers. Even that, though, comes with fond memories from fans as he's remembered as quite the storyteller even from jail.
Supernaw managed to attend some events, just as he'd wished, in recent years. However, that had to slow, as People reports Supernaw underwent an aggressive treatment to combat his two forms of cancer. Unfortunately, his label revealed, "Fighting the good fight for almost two years, Doug's cancer had spread to his brain and spine." He's survived by his third wife, children, and grandchildren.