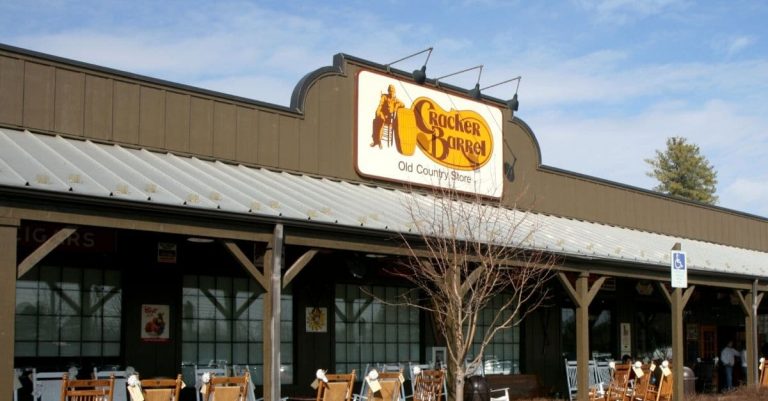 The restaurant Cracker Barrel is issuing an apology after a customer noticed what appears to be a noose hanging from the ceiling at one location. The Cracker Barrel in question is the East Windsor location in Connecticut.
Someone tweeted, "Someone at Cracker Barrel in East Windsor needs to explain why there are nooses on the ceiling." This led another customer to head to the location and take a video of the ceiling. At first, she didn't notice it, but you can see it appear around 1:02 in the video below (keep in mind, it may be offensive).
Chain restaurant Cracker Barrel apologizes for offensive display
Cracker Barrel apologized and said that it used to hold an iron. It should have been taken down before any customers noticed. While some accepted the apology, other customers said that they would no longer frequent the chain.
RELATED: Cracker Barrel Is Adding Alcohol To The Menu In Hopes Of Increasing Sales
Cracker Barrel released a statement that read, "While we have removed the item from this particular store, we are working with our teams to determine whether this item or others like it exist in any of our other stores, and, if so, (that they are) removed. We want to make sure our décor is welcoming and representative of the communities we serve."
The statement continued, "We work hard to create a culture of hospitality that's welcoming, respectful, and inclusive to everyone who walks through our doors. Some of the historic décor in our stores may be reminiscent of earlier times, but our inclusive culture is firmly grounded in today."