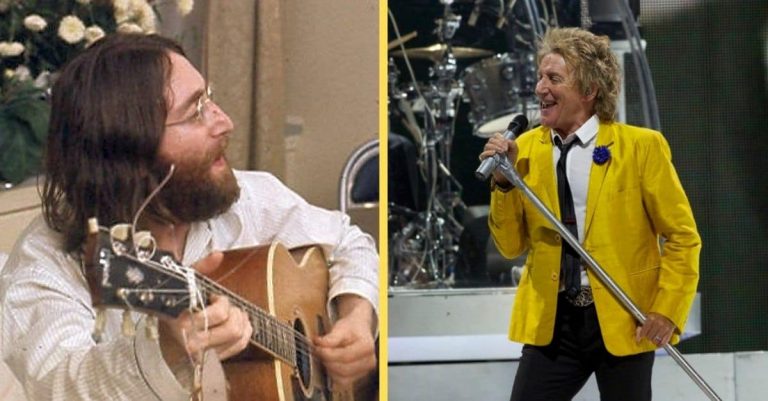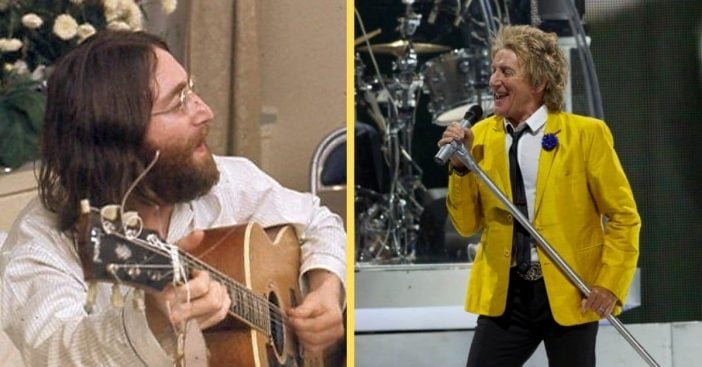 An apparent feud between John Lennon and Sir Rod Stewart allegedly began with the fact that one of Stewart's songs posed similarities to that of the Beatles. Before he died, Lennon spoke out about these similarities between the two songs, suggesting Stewart's song "The Killing of Georgie" sounds very similar to Lennon's "Don't Let Me Down."
"By the way, Rod Stewart turned that [Don't Let Me Down] into '[Georgie] don't go-o-o.' That's one the publishers never noticed. Why didn't he just sing 'Don't Let Me Down'? The same reason I don't sing other people's stuff: because you don't get paid."
Was there ever actually a feud between John Lennon and Rod Stewart?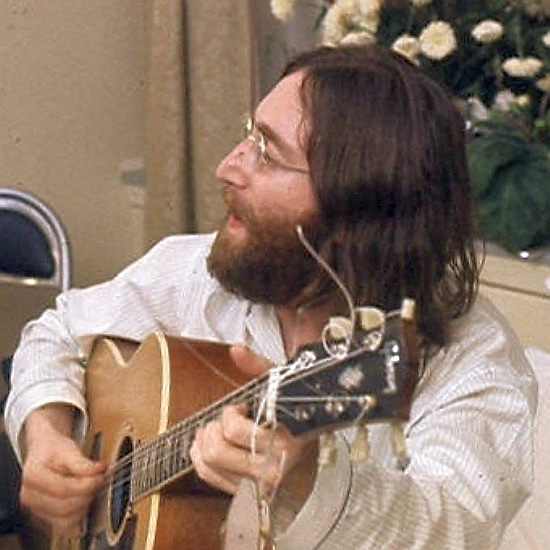 Stewart opened up about this in 2016 to The Guardian, acknowledging the similarities between the two songs. "It does sound like it. Nothing wrong with a good steal! I'm sure if you look back to the 60s, you'd find other songs with those three chords and that melody line."
RELATED: Rod Stewart Says Elton John Keeps Changing Phone Number After Feud
In reference to the song itself, Stewart says, "I used to camp it up something terrible when we played the songs. We used to have a lamp post come down onto the stage. I'd lean on it and sing."
Borrowing or stealing?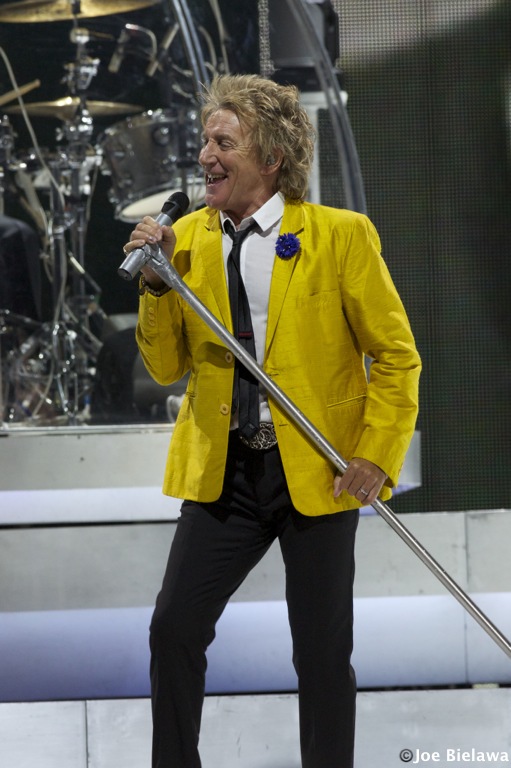 In regards to Beatles songs being stolen or ripped off, Sir Paul McCartney seemed to not mind too much. He actually spoke about how the Beatles used a similar bassline to Chuck Berry's "I'm talking about you" in their 1963 song "I Saw Her Standing There." "I played exactly the same notes as he did and it fit our number perfectly," McCartney says of the tune.
"When I tell people about it, I find few of them believe me. It's OK to steal a bass line," he continues. However, Chuck's publisher actually went on to sue John over a line used in "Come Together." Lennon says of the song at the time, "It's one of my favourite Beatle tracks, or, one of my favourite Lennon tracks, let's say that. It's funky, it's bluesy, and I'm singing it pretty well. I like the sound of the record. You can dance to it. I'll buy it!"
So, aside from alleged plagiarism and stealing melodies, there actually hasn't been much of a 'feud' between them, ever. Given John's experience with Chuck (and other instances of musicians 'borrowing' lines or melodies from other songs) it seems like this is actually pretty common in the music industry. It just comes down to whether someone gets sued or not, no?
Let's check on some true Rock Stars and how they've aged:
For more of these throwback videos, check out our YouTube Channel!