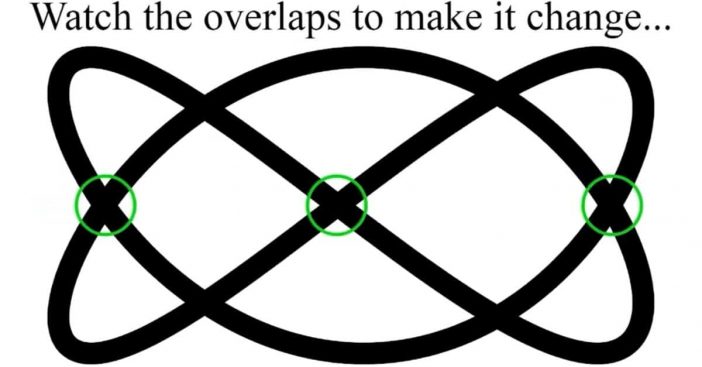 Despite some preconceived misgivings, scientific research can be very fun. That rings especially true for those participating in research involving engaging puzzles and colorful illusions. Though, in the case of optical illusions, some participants could end up understandably scratching their head.
Last year's annual optical illusion contest hosted by the Neural Correlate Society definitely produced images with that side effect. The top illusion, known as the Dual Axis, confounds the mind as one change in focus completely alters how viewers perceive the video. Learn more about the event and research below.
The Dual Axis is the latest best optical illusion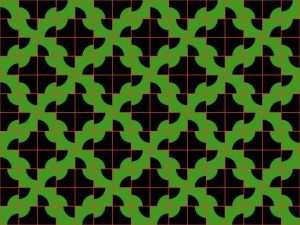 Each year, the Neural Correlate Society runs a competition of sorts to find the best optical illusion. The video from last year's winner went live on December 9, 2019, so currently, this year's isn't up yet. But 2019's winner, the Dual Axis, earned enough revere to still remain astounding – and bemusing – to viewers today.
RELATED: Exercise Your Mind: 7 Puzzles And Brainteasers To Give Your Mind A Workout
Having 2020 vision doesn't make this optical illusion any less difficult to navigate. The video's imagery is simple. A series of crisscrossing curved lines rotate around. Things appear simple enough at first. But text at the top posits the question: "which axis is this shape rotating around?" Depending on where the viewer looks, the answer seems clear. But then the text proposes the X or Y axis and colored bars appear along each. Then, the video really changes how the viewer perceives the rotation by highlighting intersecting points: first, two sets moving left and right, then two more pairs moving up and down.
Unraveling the mystery
The Neural Correlate Society is a nonprofit that helps propel cognitive and perception research. Optical illusions can offer a fascinating insight into both these areas because they, by their very nature, rely on both working in chaotic harmony. When the eyes take in a sight, they travel up to the brain for processing. Deception rhymes with perception and ultimately an optical illusion deceives our brain by hitting our eyes with deceptive images it must send up for interpretation. The brain takes these images and tries to make quick sense of the senseless, find truth in the impossible.
Frank Force is the force behind the Dual Axis. From his home base in Austin, he primarily designs video games. I've worked on DOOM, Red Faction: Guerrilla, Psi-Ops, and Starhawk," he outlined. "A little over a year ago I decided to quit my job to focus more on the creative side of things and learn some new skills." That propelled him into JavaScript coding, which played a monumental role in creating the Dual Axis. Ultimately, he took a deep dive into this area, uploading countless codes to a database and studying others. By observing different coded curves, "I noticed that if I focused, I could seem to make it rotate around either axis." Of course, he takes great enjoyment from people's reactions, especially that one specific moment, explaining, "The 'when you see it' moment is extremely satisfying for this one." The Dual Curve has an important lesson hidden in it too: "Also it is kind of a metaphor for seeing things from multiple points of view, which is more important now than ever."