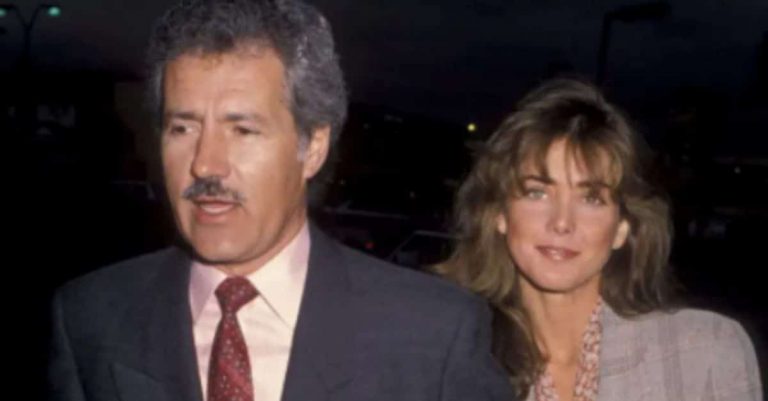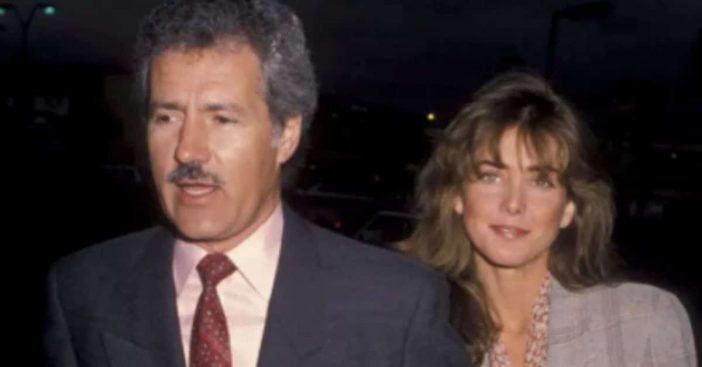 Alex Trebek had been with his wife, Jean Trebek, for 30 years until he recently passed away from pancreatic cancer at the age of 80. They had met back in 1988 through a friend and Trebek had been hosting Jeopardy! for four years at that point and was recently divorced from his first wife, Elaine Callei. His future wife, Jean, whose last name was Currivan at the time, was working for one of Trebek's friends as a part-time bookkeeper.
"With Jean it just happened," Trebek writes in his memoir The Answer Is…Reflections On My Life. "Sometimes you look at something, you look at someone, and you know. I mean, you've heard stories of people who meet and decide within half an hour; I knew this was going to be the person I'd end up with. With Jeanie that's how it was. I wasn't looking for love. But I recognized at a gut level that here was someone who was going to complete me as a human being."
Alex and Jean Trebek shared a love that would be put to the test come his cancer diagnosis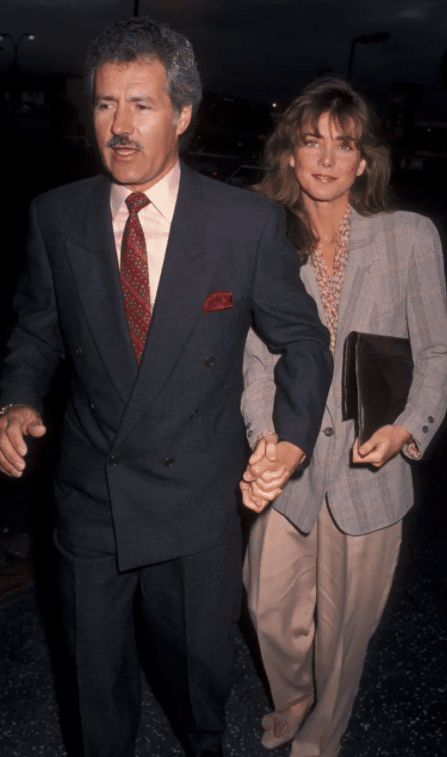 Despite the fact these two had a 24-year age gap, they really hit it off with each other. "There was just this deep sensitivity about him with a gruffy [sic] exterior," Jean tells PEOPLE in 2019. "I kept thinking, he's 24 years older than me…but there was something that just kept drawing me to him."
RELATED: When Alex Trebek's Final 'Jeopardy!' Episode Will Air On TV
"At first it worried me," Trebek says back in 1990. "But then I thought, 'To hell with it. We'll make it work.'"
Beginning a family and practicing healing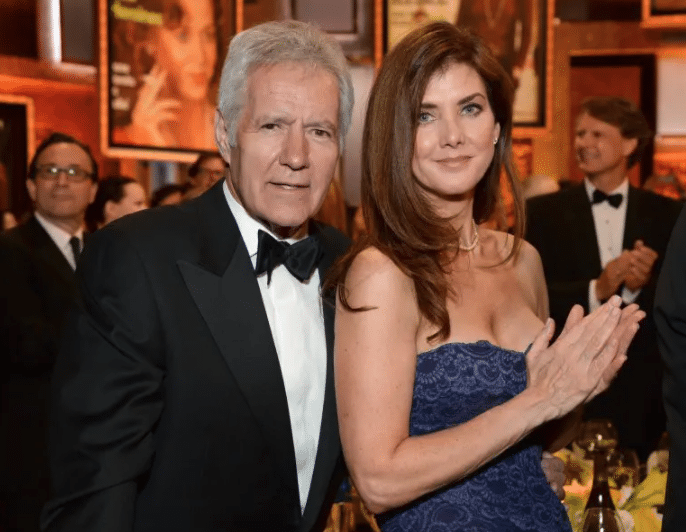 By 1990, the two wed in Los Angeles and soon had two children, Matthew and Emily. "They're both very compassionate, sensitive people. They're really the best of Alex and I. You can talk to them. They're our good friends," Jean says of her kids in 2019. Jean currently is a professional sound healer, Reiki master, and Religious Science practitioner. She works at the North Hollywood Church of Religious Science.
"It's really about self-love. And that love is the love of the Creator, but there are so many names for that," she explains. "We might say 'Universal Mind,' 'Infinite Intelligence,' 'God,' 'Jesus,' 'Abraham,' … or if you don't have a religious background, you might even call it, 'gardening.'" Jean says to SurvivorNet in 2019. "It really does boil down to being kind to life and your fellow human beings and having compassion for each other's journey."
Not taking love for granted
She also talks about how she and her now-late husband navigated the process of a cancer diagnosis. "It comes from a place of love, because I want to uplift him…and when I keep my own self buoyed and enjoying my life, I can actually share that with him. He can look at me and have a sense of 'life is beautiful, my wife is doing something good.'"
"She's kept me alive," Trebek says about Jean and his cancer diagnosis in 2019. "If it weren't for Jean, I'd have put myself out of this a long time ago." Trebek has also often wished that they had more time together in life. "My wife Jean and I have been together almost 29 years, and I was thinking about President [George H. W.] Bush when he died, and all the comments about his life about what a nice guy he is, and how he and his wife had been together 73 years. I thought, 'Oh my gosh, if I'd just met Jean in my 20s we could have had a longer life together.'"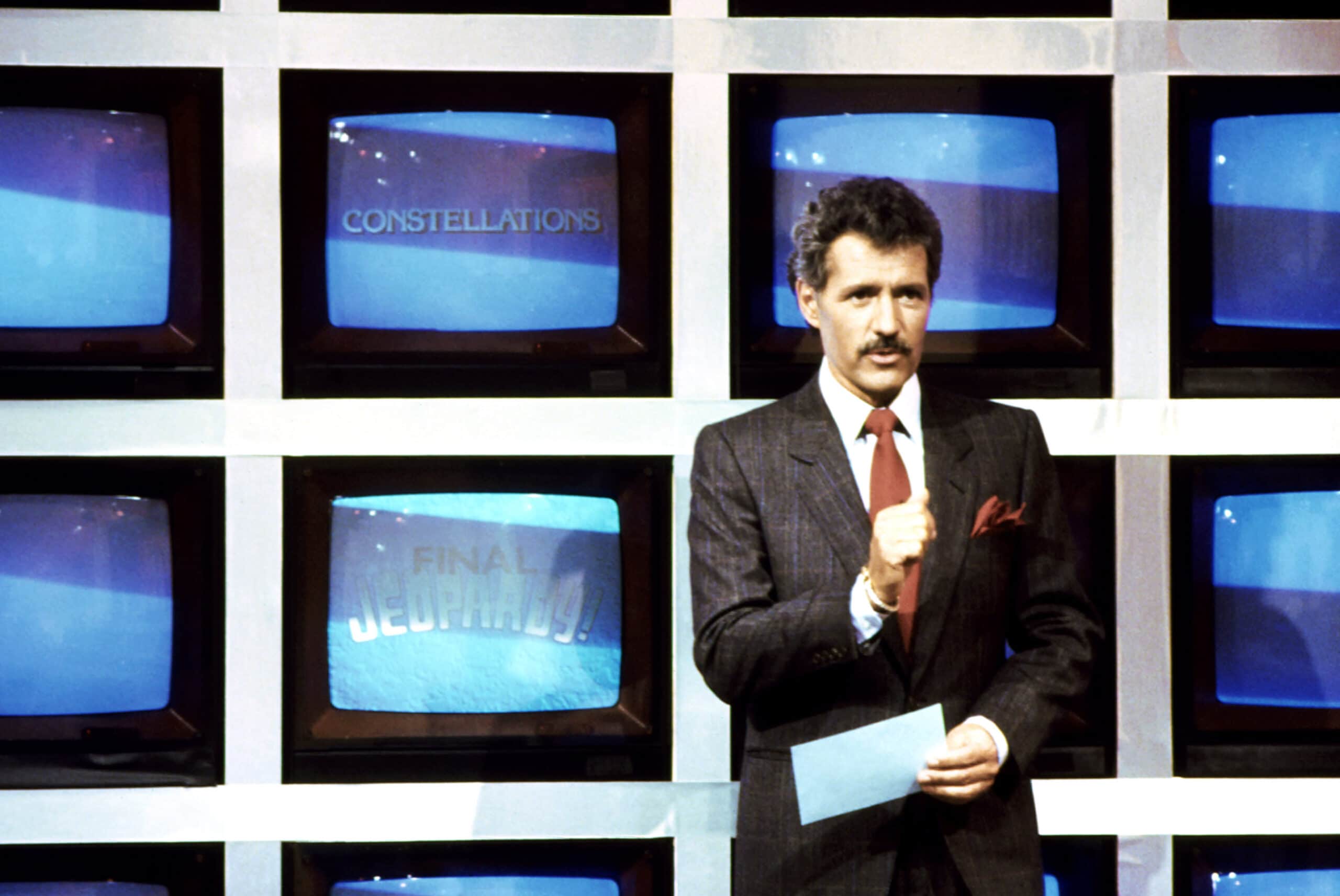 Trebek, of course, adds humor to this nonetheless. "I guess if I'd met her when I was in my 20s she wouldn't have been born yet. But hey, 29 years is pretty good!"