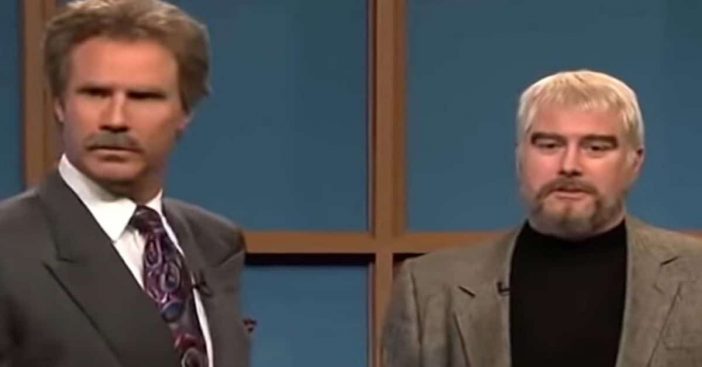 In real life, Alex Trebek and Sean Connery did not have a feud. However, on Saturday Night Live, they certainly did. There was a recurring skit on SNL where Will Ferrell played Alex Trebek and Darrell Hammond would appear as contestant Sean Connery. Darrell as Sean would often poke fun at Will as Alex and vice versa.
It is a bittersweet skit now that both Alex and Sean passed away just about a week apart. Alex was frequently asked about the skit over the years. While he could have been distraught about how Will played him, he always said he loved the skits!
Watch a compilation of 'SNL' skits featuring Alex Trebek and Sean Connery characters
Alex once said, "I loved them. It means you've arrived. If you do a take-off of somebody, it is a sign that you believe your audience will immediately recognize who you're poking fun at. And if that's the case, that means there must be a lot of people who have watched your show over the years or are watching now."
RELATED: Celebrities React To The Death Of 'Jeopardy!' Host Alex Trebek
He continued, "So, they know immediately what the reference is. You're popular not only because of your own show, but the take-offs and mentions on other shows." It is great that he took it as a form of flattery! They are truly so funny.
Watch a clip below with some of the best Alex and Sean SNL moments. RIP, Alex and Sean. You are both missed very much.
Check out our TOP 10 SNL Sketches from the 1970's:
For more of these throwback videos, check out our YouTube Channel!