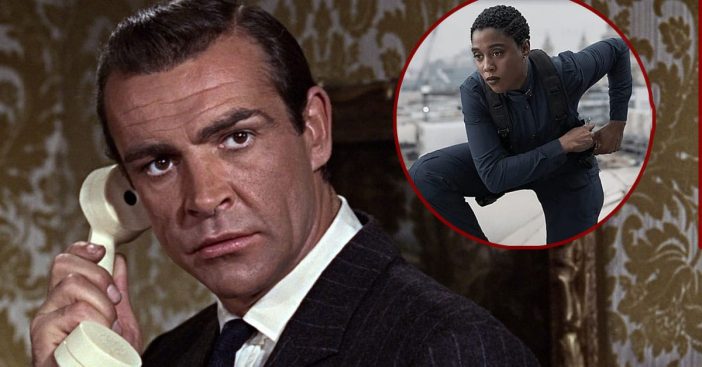 A circulating leak created rumors about the next 007 film. Now, it's confirmed: Lashana Lynch has the role of 007 in the upcoming Bond film No Time to Die. This makes her the first woman to take up the MI6 mantle, which passes on from Daniel Craig.
A recent interview confirmed what a leak had fans speculating over for a year. But this status also requires some clarifications. Lynch won't be Bond, James Bond. But her character, Naomi, instead takes up the mantle as the agent of 007. The interview further explains important plot points for this revolutionary move.
Lashana Lynch as 007
Actress Lashana Lynch makes history as the first female 007. A recent interview confirmed speculation from a leak last year. But it also specifies Lynch's character, Naomi, is a "secret agent who inherits the 007 title while Bond himself is in exile."
RELATED: How well do you know Bond, James Bond?
Playing 007 won't be Lynch's first stint into the action genre. Indeed, in 2019, she played fighter pilot Maria Rambeau in the MCU's Captain Marvel. Her acting career began with a bang and maintained remarkable momentum. One of her earlier starring roles came in 2014 with The 7.39. She also frequently appeared on the BBC drama Crims. Born in 1987, all this momentum picked up when she was just 25.
Part of a bigger conversation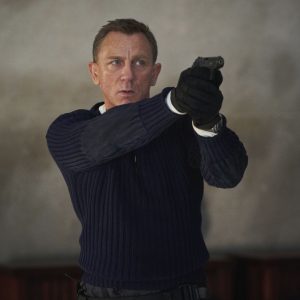 No Time to Die exists within the larger cinematic universe of Daniel Craig's Bond. Taking place a few years after Spectre, the film sees Daniel Craig's Bond returning from exile for one final mission – and it's Craig's final mission in the suit and tie too. But when he returns, he finds Naomi with the mantle of 007 and the two strong personalities butt heads while marching toward their goals. Originally slated for release this year, No Time to Die now has a tentative theatrical release of April 2, 2021. This delay came from the uncertain situation movie theaters face from the pandemic.
The pandemic affected countless citizens globally in different ways, and Lashana Lynch hopes her work as 007 can help at least one community in particular connect. Her casting received backlash she anticipated and acknowledges with, "I am one Black woman, if it were another Black woman cast in the role, it would have been the same conversation, she would have got the same attacks, the same abuse. I just have to remind myself that the conversation is happening and that I'm a part of something that will be very, very revolutionary." Watch the revolutionary trailer below.