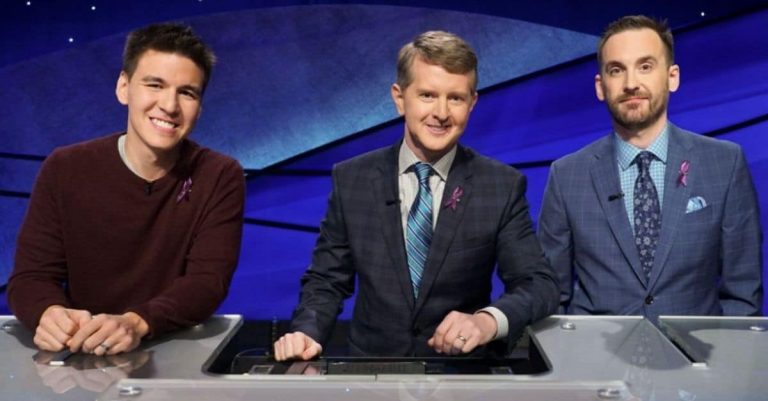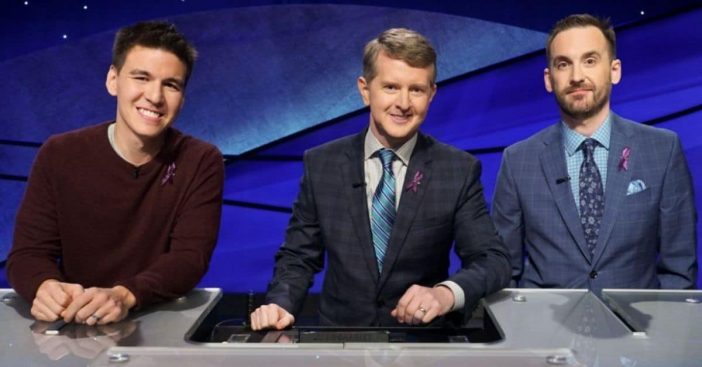 Back in January, three Jeopardy! stars battled for the title of "Greatest of All Time." Ken Jennings, who held a 74-game winning streak back in 2004, won this illustrious title. His opponents, James Holzhauer and Brad Rutter were equally impressive in their Jeopardy! days. Holzhauer held a 32-game streak in 2019. Contestants were not allowed to win more than five consecutive games when Rutter competed. However, he has won more money on the show than even Jennings.
Now ABC is bringing back these three Jeopardy! stars for an entirely new quiz show. Jennings, Holzhauer, and Rutter will alternate appearing in The Chase, a new version of a quiz show that airs in Britain. The show will be hosted by Sara Haines, a co-host of ABC's The View. The Chase does not have a premiere date yet. Here's what we know about the show so far.
How The Game Works
In The Chase, a team of three competitors will be pitted against one trivia master known as the Chaser. Jennings, Holzhauer, and Ritter will fill the role of the Chaser on a rotating basis. The contestants work to make money while answering up to 166 questions in an hour-long episode. The Chaser stands in their way and makes things more difficult.
RELATED: Brad Ritter Opens Up About Losing 'Jeopardy! Greatest Of All Time' Tournament
For example, during one part of the game contestants and the Chaser are asked the same multiple-choice questions as they race to the end of a giant game board. The contestants have a head start, and the Chaser races to catch up. The pressure is on with a know-it-all antagonist on the contestant's heels.
The Boys Are Back
First study goal to get back in game shape: learn everything about both movies that came out this year

— James Holzhauer (@James_Holzhauer) November 2, 2020
The Jeopardy! stars seem pretty excited to take on their new roles in The Chase. Holzhauer tweeted an article link about The Chase with the caption, "Easily the biggest news story of the year." He then made a joke about the lack of new movie releases to study due to COVID. Fans are sharing in their enthusiasm and can't wait to see the Jeopardy! stars back in action.
RELATED: Ken Jennings Won 'Jeopardy!' So Much, He Started Thinking Up Interview Questions