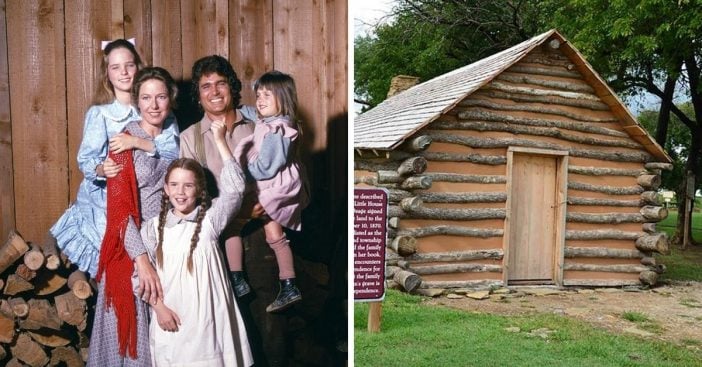 If you're a fan of Little House on the Prairie, you need to add the museum in Kansas to your bucket list. The Little House on the Prairie Museum is located in Independence, Kansas. There are several exhibits, including a replica of the Ingalls' cabin.
The family's cabin is an exact replica of the original cabin described in the books and seen on the beloved series. It was reconstructed in 1977. It has been said that the original Ingalls cabin was in this exact spot though! You will certainly feel like you've been swept back in time.
Fans of 'Little House' should visit its museum in Kansas
The Ingalls family cabin has one room with a bed, a small kitchen, and nearby, a hand-dug well. Reportedly Charles Ingalls dug the well with their neighbor Mr. Scott. In addition, the grounds hold The Wayside Post Office. It was constructed after the Ingalls left their home but is still a great part of the town's history.
RELATED: 'Little House On The Prairie' Cast Then And Now 2020
The museum grounds hold The Sunnyside School, a one-room schoolhouse. It was originally located four miles from the Ingalls' home but it was moved for the museum. It also features a store where you can purchase Little House on the Prairie memorabilia.
The museum also hosts special events including celebrations for the Ingall's birthdays, a Prairie Days Festival, and more. Would you be interested in visiting and feeling part of the history of Little House on the Prairie?