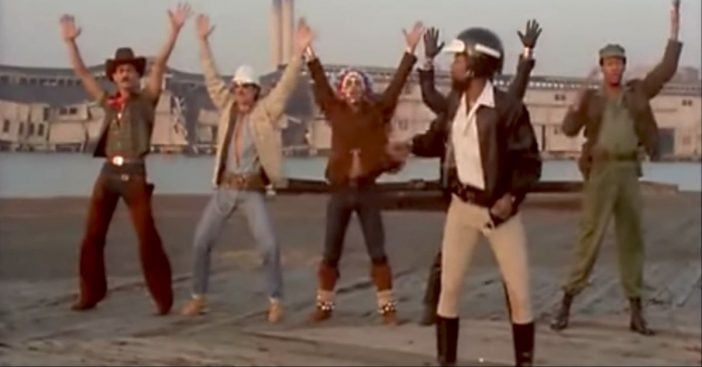 Everyone knows it's fun to stay at the YMCA. But do they know why? And what exactly the establishment is for? Or, even, what the song is about in general? When encountering a catchy beat, it's easy to just get lost in all the elements that make a song great without considering subtext.
But "YMCA" had quite a bit of subtext with varying degrees of subtle and blatant. Ultimately, it referred to a place called the Y, a place dedicated entirely to providing decent-paying work to people who may be short on their luck. All this so they could enjoy decent lives themselves with dignity. The lyrics cleverly reference this and other benefits.
Meet the Village People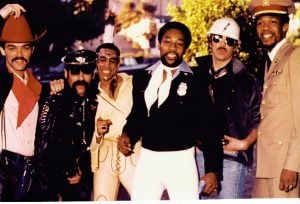 Members of the band the Village People changed a bit throughout the years, including during the ascent of "YMCA." Ultimately, the main lineup included Victor Willis (vocals), Jimmy Lee (guitar), Alfonso Carey (bass guitar), Rodger Lee (rhythm guitar), Russell Dabney (drums), Nathaniel Wilkie (piano, clavinet), and Bitter Sweet (handclaps). Some band members did, in fact, identify as gay, though not all. But their funky rhythms and fun lyrics became entwined with the gay scene of the '70s.
RELATED: Forgotten Lyrics In The Song "You Are My Sunshine" Surprisingly Point To Heartbreak
"YMCA" came out on the band's third album entitled "Cruisin'." Already, the subtext begins. In those days, while cruising had a plane definition, it also had a subtler one known primarily to those in the gay community. It acted as a discreet code word referring to hooking up, looking for a partner for essentially a one-night-stand. Those who wished to meet other gay people could do so and "cruise" for a casual hookup without alerting people who might hurt them.
The YMCA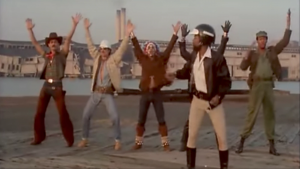 Known as the Y, the Young Men's Christian Association acts as a worldwide youth organization. It provides recreational services and opportunities for people of various ages. Thanks to this group, those in need could live a life of dignity with opportunities afforded to others. They could engage in recreational activities, maintain a job with a decent salary, and – almost above all – build a sense of community.
So, putting these definitions together (the Y and "cruising,") the lyrics of "YMC" paint a full picture. It tells of a place of opportunity and fun. "You can get yourself clean, you can have a good meal" assures listeners that this place provides a full belly. At the same time, knowing people sometimes frequented there for relationships, "Many ways to have a good time" might have just as many ways to be read.