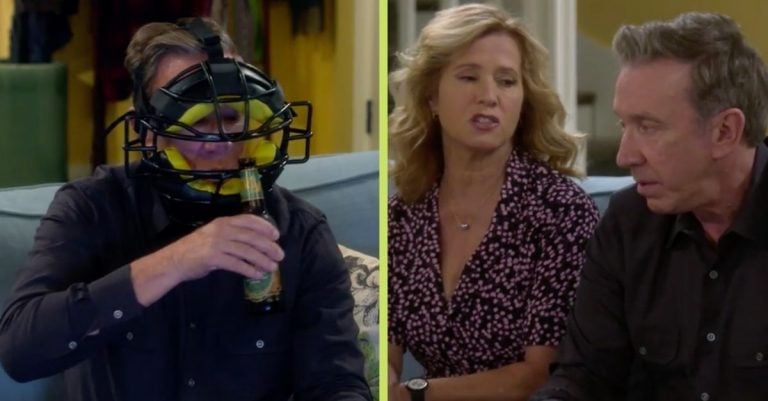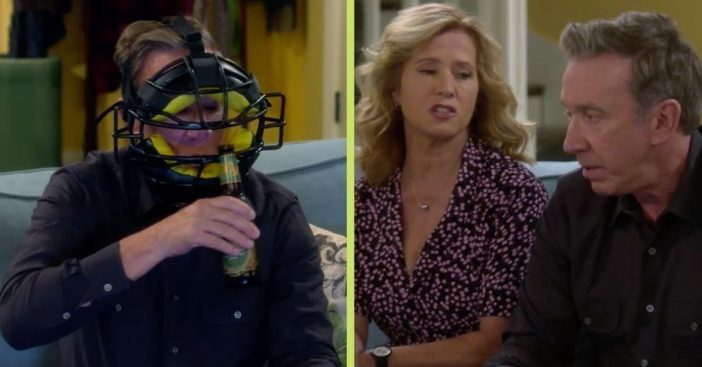 In a new clip posted to the official Last Man Standing social media account, we see a new clip from the 9th and final season of the show. In the clip, Tim Allen's Mike Baxter is wearing an umpire's mask while trying to drink a beer. That's when his wife Vanessa Baxter walks in and tells him that it doesn't count as an actual mask in the age of the coronavirus.
The caption for the video clip reads "Are you sure…? Tim Allen is back for the final season of #LastManStanding this January on @foxtv."
Tim Allen jokes about COVID safety and NFL ratings in new clip
View this post on Instagram
In addition to this clip, the official social media for the show has been posting other clips as well to give fans a glimpse into what they can expect for the last season. In one video, Mike and his wife talk about the NFL ratings, she asks him if Tom Brady and Drew Brees are retiring this football season. Mike responds that they haven't announced it yet. His wife then goes on to ask if ratings would increase due to the "ageless wonders" retiring.
RELATED: Tim Allen Speaks Out Following The Cancelation Of 'Last Man Standing'
In a The Office like fashion, they both turn to look at the camera, breaking the fourth wall, and seemingly referencing their own show's ratings during the previous season. What could this clip mean about NFL ratings by the time the show airs?
A lot of jokes and satire coming in the 9th and final season
View this post on Instagram
The final season of Last Man Standing will premiere in January 2021 on FOX. Will you be watching?