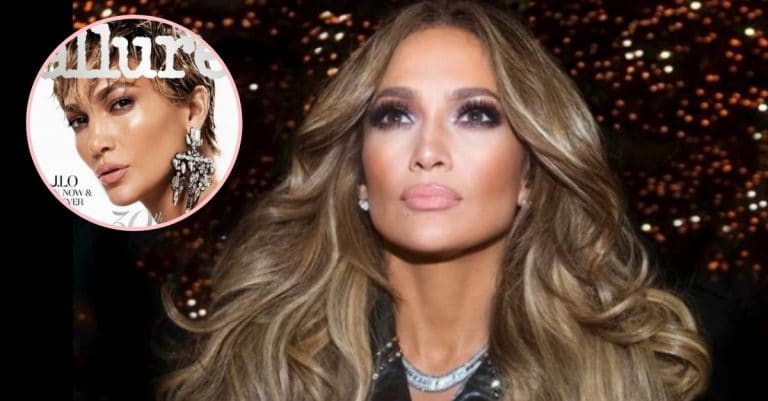 Jennifer Lopez is no stranger to rocking different hair looks from different styles to different colors. She recently came out with a big hair change, debuting a brand new pixie cut hairstyle – and she seriously pulls it off!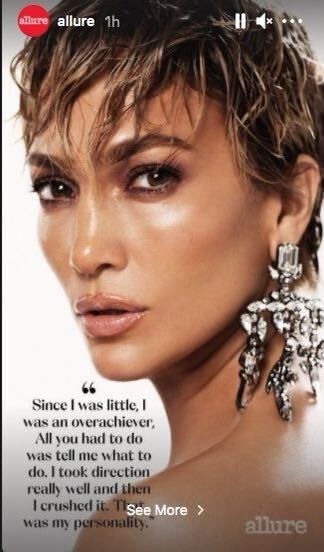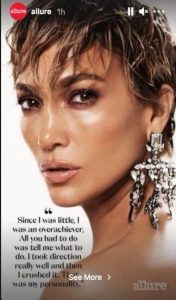 The 51-year-old is all glammed up in the photo, featuring huge, shimmery earrings, bronze eyeshadow, and a nude lip. She looks stunning! And while it's very possible that the pixie cut is a wig, she still looks gorgeous nonetheless.
J-Lo pulls off the pixie cut SO well!
View this post on Instagram
J-Lo was last seen sporting some retro-looking chunky highlights and has also dabbled in the curtain bang look – she really has done it all in terms of hairstyles! Her hairstylist, Chris Appleton, is the man behind the magic, making Lopez look as wonderful as she does with all these new looks. He gives us his secrets to perfecting the curtain bang as well! "The secret to a good curtain bang is closing the forehead shape," he reveals.
RELATED: Jennifer Lopez Finally Shows Fans Her Entire Skincare Routine
View this post on Instagram
"I like to use ColorWow's Raise the Root volumizing spray on dry hair, then grab a hair dryer and a big round brush to pull the hair forward and down, while hitting it with heat for a couple of seconds." He adds that this method will teach your bangs to hang more like a curtain to frame the face properly.