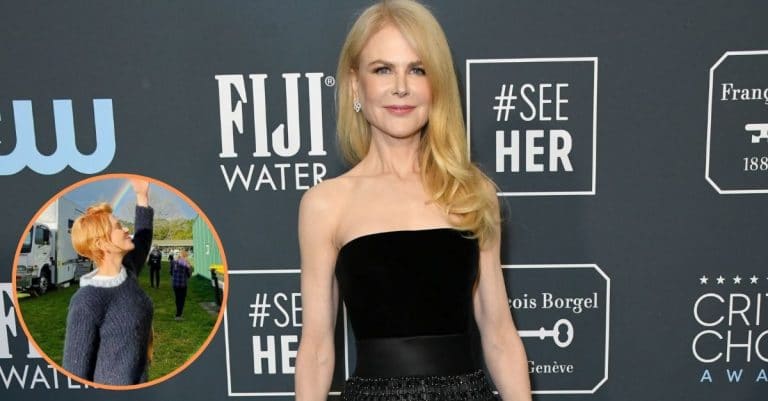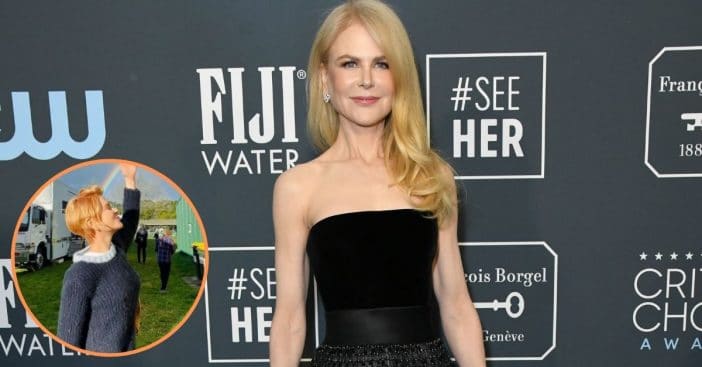 54-year-old Nicole Kidman may be starting a new hair trend with her newest look, a stunning pixie cut. She posted a photo of herself on Instagram with a stunning rainbow in the background, showing off her pixie cut in a strawberry blonde shade. The cut is specifically cropped closely to her head, but also has some longer strands to frame her face.
Fans were quick to comment on how much they loved the new look, and some people even compared it to that of another Hollywood legend: Julie Andrews. "This gives me Julie Andrews vibes from Sound of Music," one fan comments on Kidman's photo.
Nicole Kidman's newest pixie cut look is just gorgeous!
View this post on Instagram
TODAY speculates that Kidman's previous long locks are not gone for good, and further speculates that the look is actually for her new upcoming project, her newest Apple TV+ project called Roar. The anthology focuses on a collection of "darkly comic feminist fables." Kidman is slated to star in the series and will also serve as executive producer. She was actually on the set of the project when she took the photo of her new look.
RELATED: Nicole Kidman Shows Off Natural Hair In 'Celebratory' Photo With Husband Keith Urban
View this post on Instagram
Kidman is no stranger to changing up her hairstyle temporarily with new acting roles. She was actually photographed back in April in a shoulder-length, red wig as she portrayed the iconic and legendary Lucille Ball for the upcoming biopic called Being the Ricardos. On another project, she looked unrecognizable as she sported a gray, layered wig for the 2019 film The Goldfinch.
View this post on Instagram
Naturally, Kidman often rocks straight hair or wavy blowouts. It is safe to speculate that this pixie cut will be temporary for the project, but anything can happen!