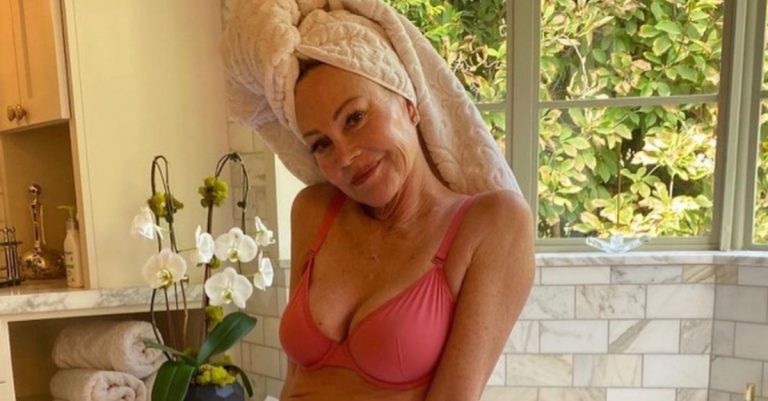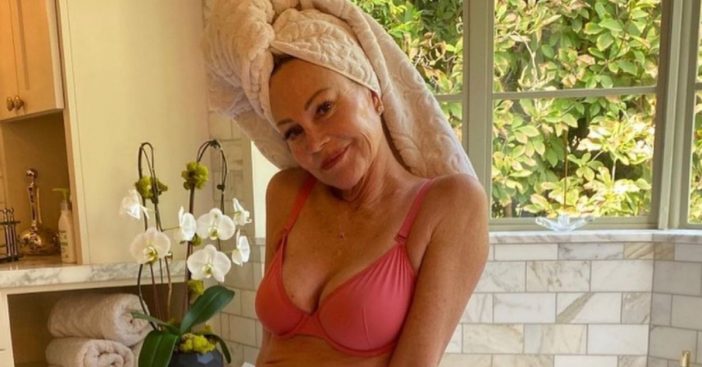 Melanie Griffith is turning heads and catching eyes with her new photo post, wowing her viewers in pink lingerie in light of breast cancer awareness. "I'm joining @kitundergarments in wearing pink in honor of Breast Cancer Awareness month. I'm wearing the Classic Demi Bra in Rose (size 32DD) and the High-Waist Boy Brief in Rose (size 2)," she writes in the caption.
View this post on Instagram
"@kitundergarments have partnered with @wcrfcure and will be donating a percentage of sales all of October. If you can repost they will donate another $1!! Be sure to tag them @kitundergarments and @wcrfcure And btw they are super sexy and oh so comfy."
Melanie Griffith strips down for breast cancer awareness
View this post on Instagram
The 63-year-old looks completely age-defying as she sports the gorgeous pink lingerie. Her following agrees! "I love that you are aging so gracefully! My son fell in love with you as a little guy (Milk Money) and we've been fans ever since! We love you!" one fan writes.
RELATED: Melanie Griffith Shares The Skincare Routine She Learned From Her Mother Tippi Hedren
Even some well-known celebrities like Jamie Lee Curtis commented, "WHOA MAMA!" Rumer Willis says, "Looking so beautiful," while Chelsea Handler jokes, "You don't have to wear that for a bath, silly goose."
As mentioned in Griffith's post, Kit Undergarments will donate 5 percent of all sales to the Women's Cancer Research Fund. An additional $1 will be donated every time someone posts a photo in their underwear. They must the hashtag #kitstokickcancer and tagging @kitundergarments! Celebrities are taking part in the campaign aside from Griffith, including Kate Hudson, January Jones, and Nina Dobrev.
View this post on Instagram

Stripping down for a good cause! Might not hurt to even join in, huh?
RELATED: Woman Finds Lingerie Tag That Shows She's Been Wearing Her Bra All Wrong For Years