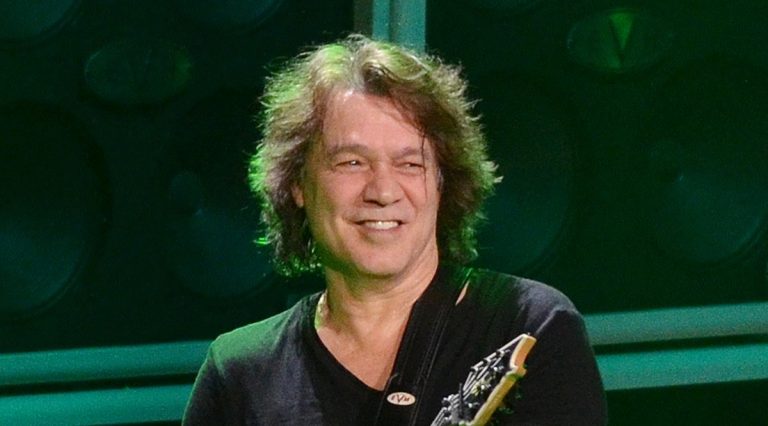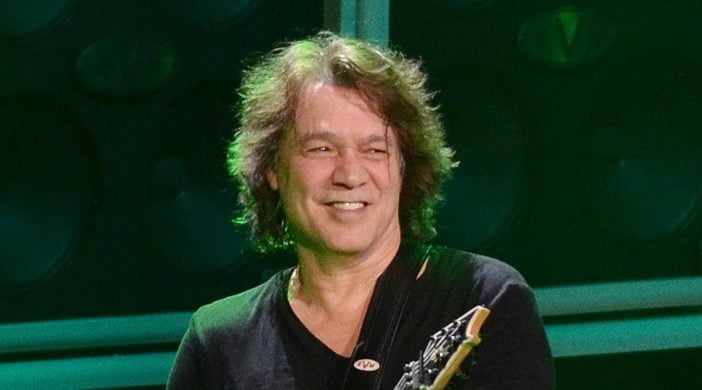 UPDATED 10/14/2021
The death at age 65 of Eddie Van Halen, has caused family, friends, and fans to take a look back at the man they knew — or had come to appreciate through his music — and what follows is a brief celebration of his life and achievements. It's been a whole year since the death of such an iconic and legendary guitarist, and it's no secret that the world has not forgotten about him.
He was born January 26, 1955, in the Netherlands to father Jan Van Halen (a Dutch clarinetist, saxophonist, and pianist) and mother Eugenia Van Halen. The family moved to the United States in 1962, making a home for themselves in Pasadena, California. As children, both Eddie and older brother Alex learned to play the piano.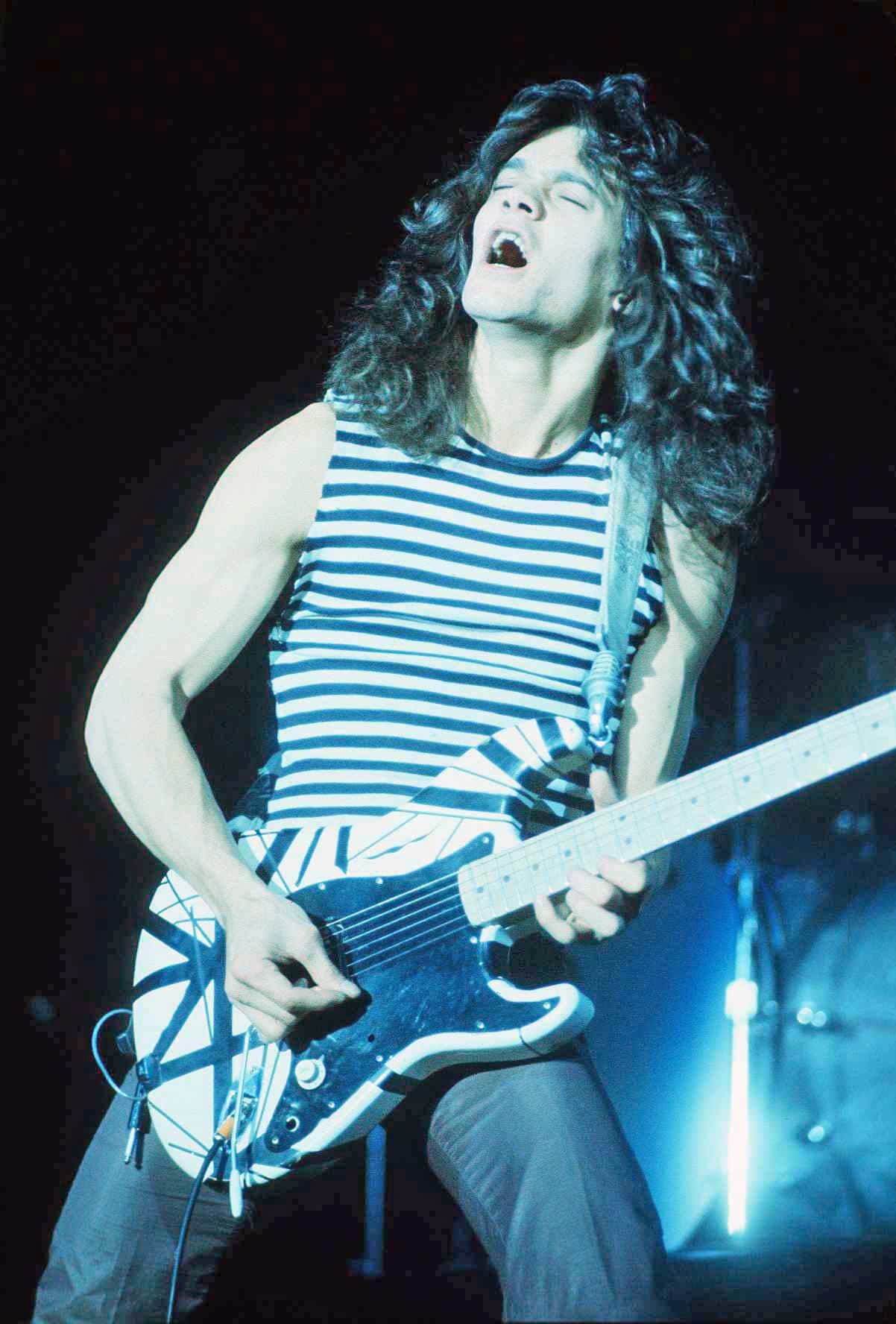 It obviously paid off, because Eddie won first place in the annual piano competition held at Long Beach City College from 1964 to 1967, largely because of the unique elements he would bring to classic music written by Bach and Mozart (though he thought he was playing them the way they were supposed to be played).
RELATED: Eddie Van Halen's Son Wolfgang Posts Touching Tribute to His Father on Twitter
Growing tired of the piano, Eddie made the shift to the drums, which he completely threw himself into by practicing extensively every single day. So impressed was Alex with his brother's progress that he decided to take up the electric guitar. Eventually, they and three others formed a band they called The Broken Combs, which would play to the enjoyment of fellow students at Hamilton Elementary School (Eddie was in the fourth grade at the time, but the experience of playing inspired him to pursue music as a way of life).
Things kept moving throughout the 1970s, with the brothers calling themselves "Van Halen" in '74, playing various Los Angeles music venues over the next few years. Hearing about them and impressed by their sound, Warner Bros Records offered them a contract, which resulted in their heavy metal, hard rock self-titled album that reached No. 19 on the Billboard pop music charts. Things just kept going from there, with the band (its lineup changing over time, and even eventually including son Wolfgang) becoming a part of the history books.
A Few Career Highlights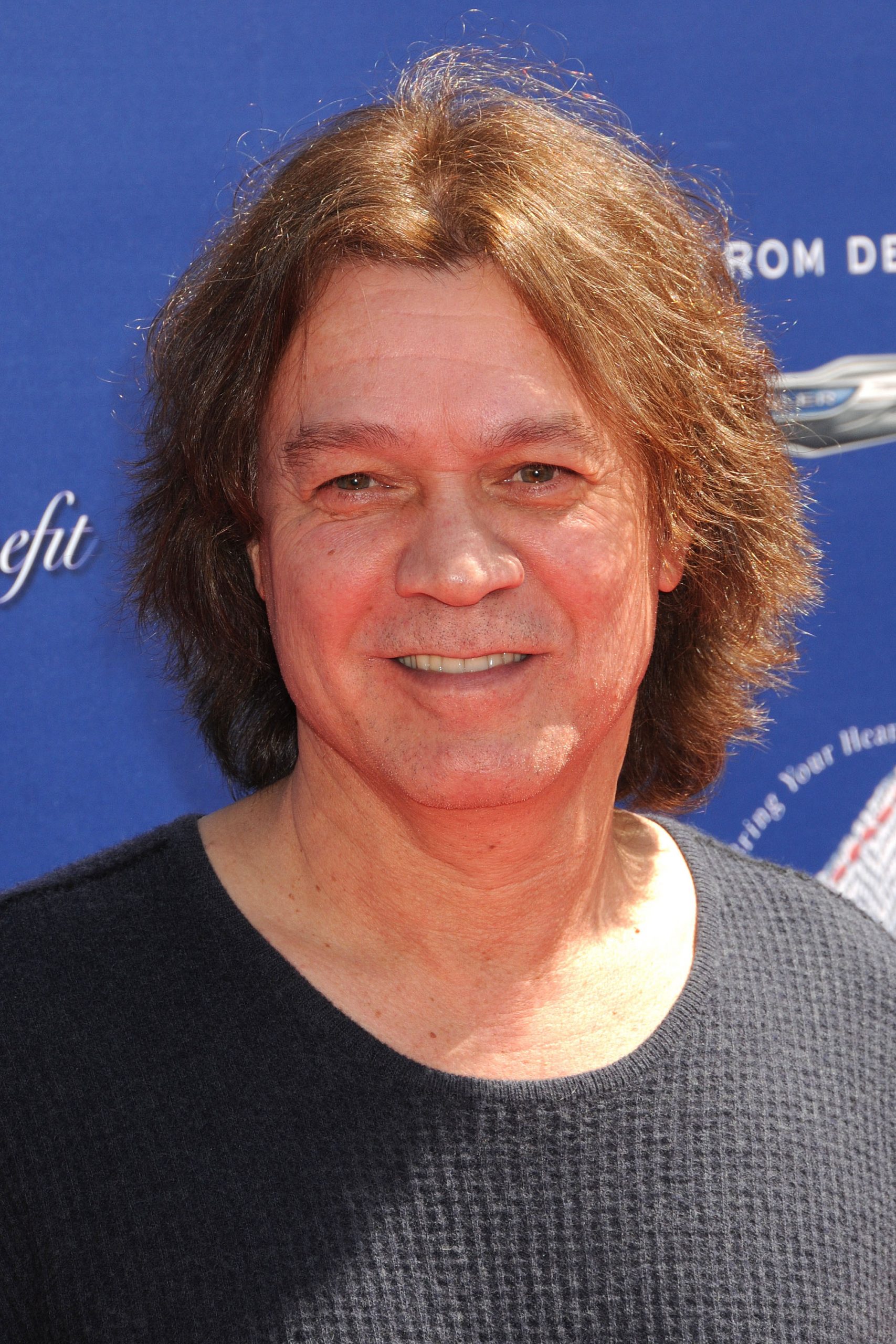 The Band has recorded a dozen studio albums, which are as follows (including peak chart positions in the United States): Van Halen (1978), No.19; Van Halen II (1979), No. 6; Women and Children First (1980), No. 6; Fair Warning (1981), No. 5; Diver Down (1982), No. 3; 1984 (1984), No. 2; #5150 (1986), the long-sought No. 1; OUB12 (1988), No. 1; For Unlawful Carnal Knowledge (1991), No. 1; Balance (1995), No. 1; Van Halen III (1998, No. 4) and A Different Kind of Truth (2012).
There have also been a pair of live albums in the form of Live: Right Here, Right Now (1993), No. 5; and Tokyo Dome Live in Concert (2015), No. 20; and compilations Best of — Volume 1 (1996, No. 1) and The Best of Both Worlds (2004, No. 3).
Not surprisingly, there have been quite a few concert tours in support of their music, beginning with "Van Halen 1978 World Tour" and followed by "Van Halen World Vacation Tour" (1979), "Van Halen World Invasion Tour" (1980), "Fair Warning Tour" (1981), "Hide Your Sheep Tour" (1982 to 1983); 1984 Tour, "Monsters of Rock Tour" (1984), "5150 Tour" (1986), "Monsters of Rock Tour" (1984), "OU812 Tour" (1989), "For Unlawful Carnal Knowledge Tour" (1991 to 1992), "Right Here Right Now Tour" (1993), "The Balance 'Ambulance' Tour" (1995) "III Tour" (1998), "Summer Tour" (2004), "Van Halen 2007-2008 North American Tour," "A Different Kind of Truth Tour" (2012 to 2013) and the "Van Halen 2015 North American Tour."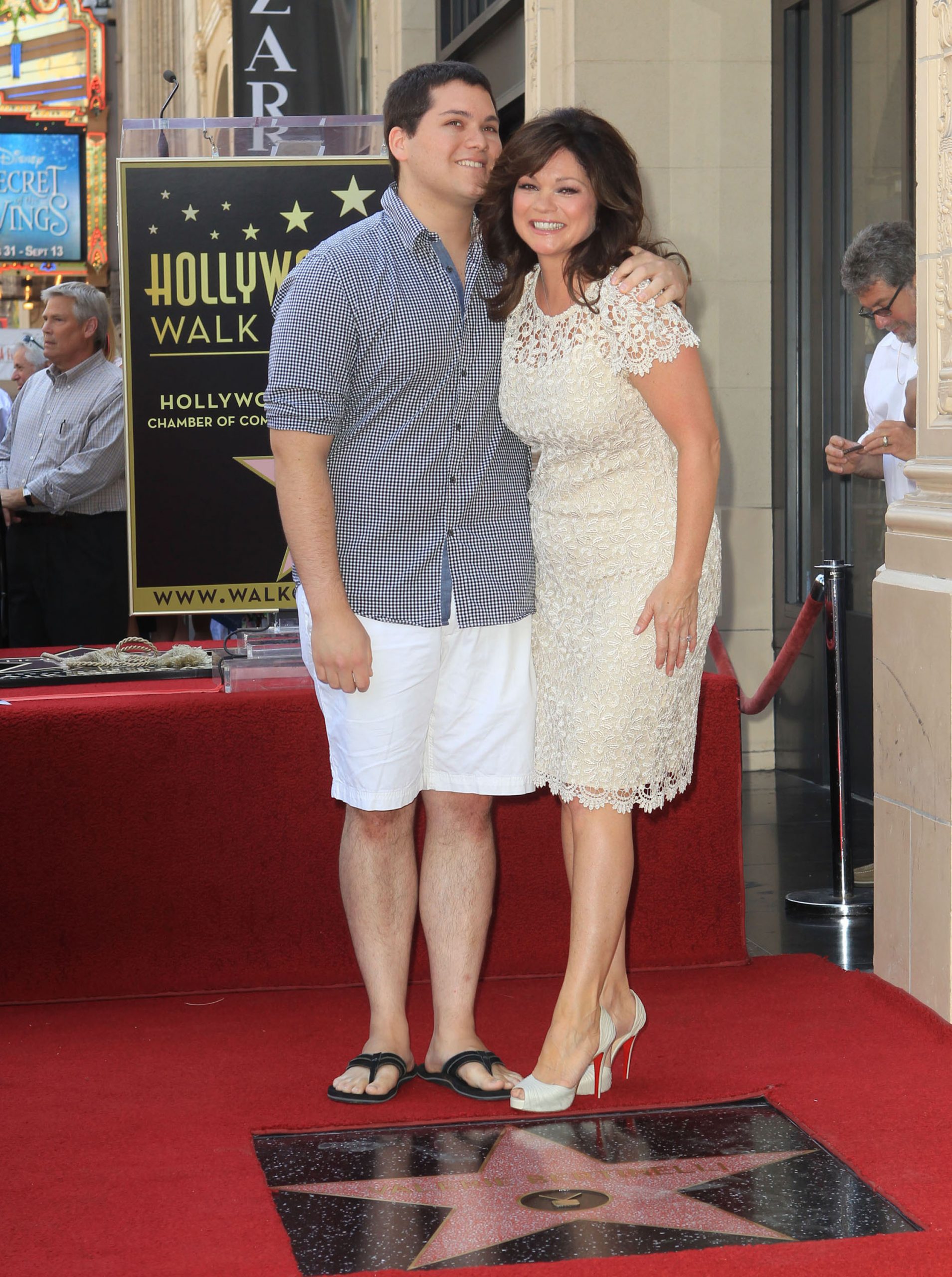 Personally Speaking …
In his personal life, Eddie Van Halen met actress Valerie Bertinelli at one of his concerts in Louisiana back in 1980. In April of the following year, they got married and Valerie gave birth to their son, Wolfgang. The marriage lasted until 2005 when Valerie filed for divorce (which went through two years later).
His second marriage took place on June 27, 2009, this time to actress, stunt woman, and Van Halen publicist Janie Liszewski. Both Valerie and Wolfgang attended their wedding, with Alex serving as Best Man. Eddie and Janie had been together ever since.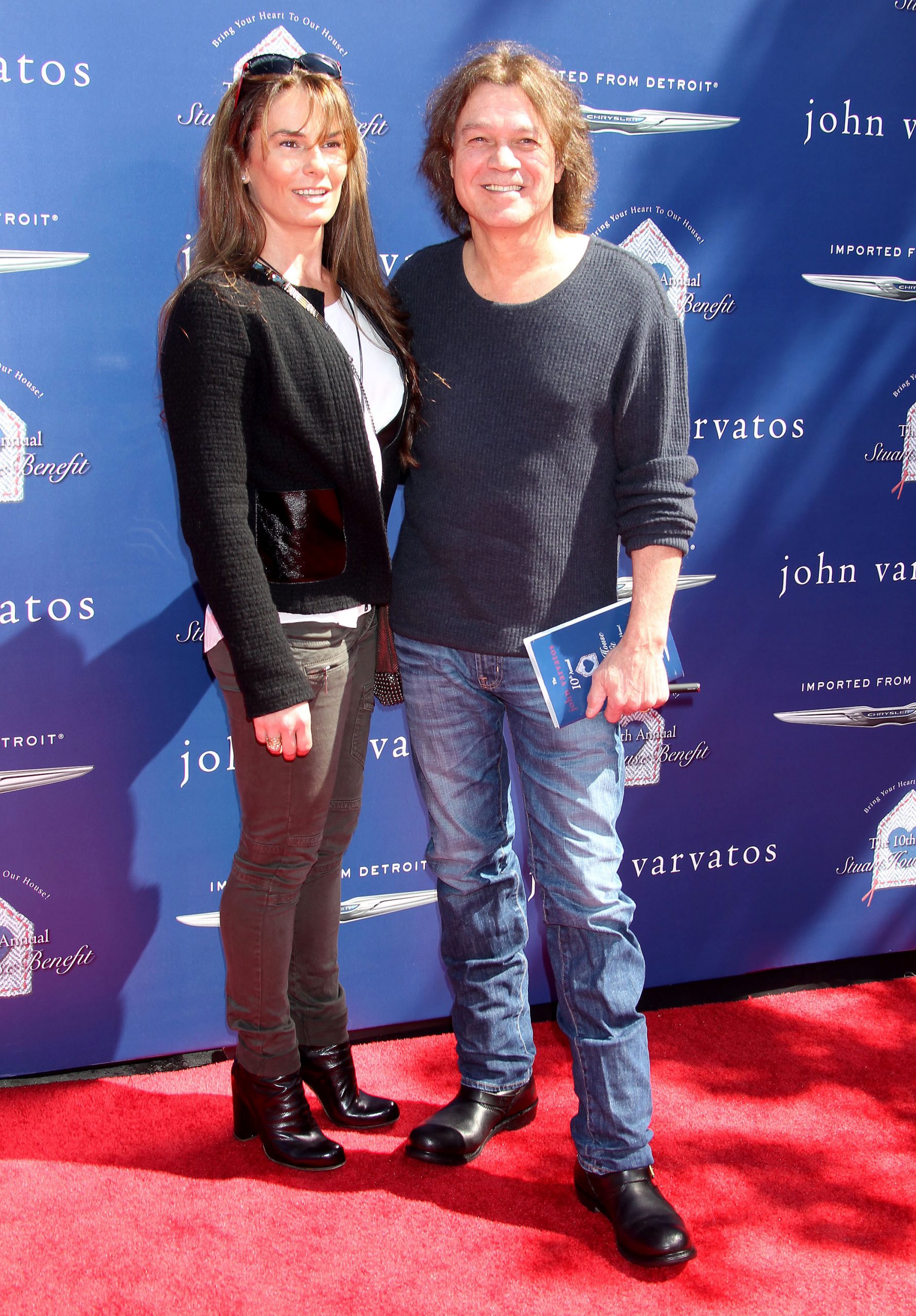 Throughout his life Eddie had problems with alcoholism and drug addiction and, finally, in 2007 he decided he had to enter rehab. He would later claim that he'd been sober since 2008. On top of all of that, he developed tongue cancer, which was treated in 2000, resulting in the loss of about a third of his tongue, but he was considered cancer-free as of 2002.
What he had kept secret from the world was the fact that in about 2014 he developed throat cancer, which was something he struggled with ever since. And it was the cause of his death on October 6, 2020.
View this post on Instagram
And now, beyond his wife, former wife Valerie Bertinelli, and their son Wolfgang, Eddie Van Halen leaves behind millions of fans around the world who will have to sort through the pain of their loss. No doubt the music of Van Halen will help them get through it.
There's something pretty fitting about that.