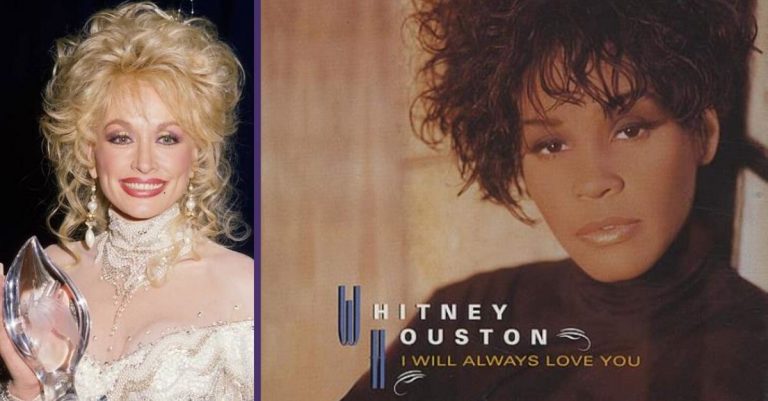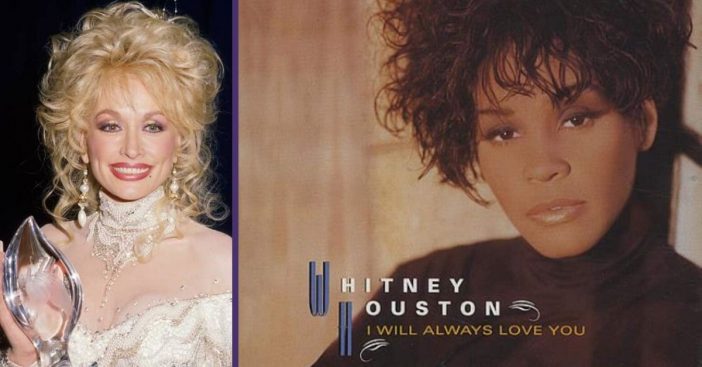 Dolly Parton truly changed the face of country music forever with her hit songs like "Jolene" and "9 to 5." However, even the most accomplished and successful artists still get blown away by artists from other genres. Parton is also a gifted songwriter. She even pens the song "I Will Always Love You" for the incredible Whitney Houston.
Houston recorded the song in 1993, which soon reached commercial success topping the Billboard Hot 100 charts. The song stayed there for 14 subsequent weeks. Houston's version of the song still remains one of the best-selling singles of all-time and it's all thanks to Parton for penning it in the first place.
Dolly Parton recalls the moment she heard "I Will Always Love You" by Whitney Houston for the first time
Parton recalls how she felt about hearing Houston sing the song for the first time in an interview with SiriusXM. She recalls driving in her car and almost getting into an accident because she was that stunned! Parton doesn't immediately recognize the song upon the first verse, but soon realizes that is the song she wrote for Houston!
RELATED: Whitney Houston, The Doobie Brothers, And More Make Rock And Roll Hall of Fame 2020
"I knew it was something, but it didn't register. [I] thought 'What is that? I know what that is' and then all of a sudden she starts that…when she goes into the 'I will always love you' part honest-to-goodness, I almost wrecked. I had to pull over," Parton remembers.
A truly ageless song even today
Parton continues, "I was afraid because I was so caught up in that by then that I had to pull over and listen to it. But, it was the most overwhelming feeling that little song mine could be done so beautifully, so big, so overwhelming, that it really almost just heart attack right there; haha I'll never forget it."
Even today, "I Will Always Love You" is an ageless song. It continues to be one of the most-recognized songs to date from an even more recognizable artist.