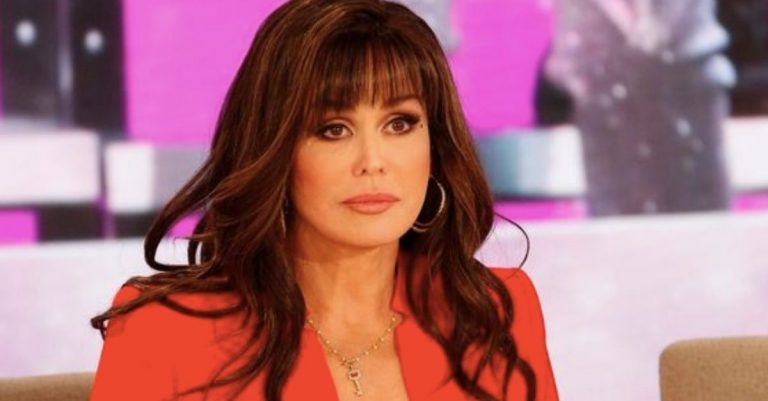 Shortly after Marie Osmond departed from The Talk, she has been seen on Instagram posting fun photos with family. However, this new post is a lot more serious and deeper, as she slams "hateful discord" in her post citing Joshua 1:9 from the Bible. "This was another week of rioting and hateful discord. Not to mention destructive fires, earthquakes and devastating storms. We have watched our values being questioned and even our right to worship God," she writes.
"Freedom to choose feels like it's in jeopardy. But! It was also a week of joy, peace and great accomplishment. Where was that you say? In my heart! Peace and real strength comes from within and that comes from above."
Marie Osmond slams hateful discord, who or what is she referencing?
https://www.instagram.com/p/CFpzFmZsw8G/
"Have I not commanded thee? Be strong and of a good courage; be not afraid, neither be thou dismayed; for the Lord thy God is with thee whithersoever thou goest," Marie shares the Bible verse after a lengthy caption.
RELATED: Some Viewers Want 'The Talk' Off The Air After Marie Osmond's Exit
"I was talking to a friend the other day and she said, "you know, I believe this is the storm before the calm." That idea immediately intrigued me. She is right about the storm, but will calm follow? Storms occur but how we choose to handle them is our choice. Choose calm!"
How people are reacting to her message
She concludes the post: "Today let's put our focus on being God's children. While the world's chaos spins around all of us, let's plant our feet firmly in God's promises… and as we do, peace and hope will always follow life's storms. Our God above will bless us as we stand firm and faithful. Have a beautiful day, I know I will… it's my choice."
A lot of people had mixed reactions to her message, some of them praising her for the positive approach, and some people asking why they should ignore the negativity around them. "Are you saying we should just put our heads in the sand & ignore injustice? Ignore the chaos … hope God fixes everything? That doesn't work for me & I am sure many who have lost loved ones feel the same," one person writes.
However, another person says, "Love this post so much. You are right. We have a choice in how we react to what is happening around us. Like you, I choose peace, love, happiness, and strength. This was so beautifully written."
As previously stated, this post comes after Marie departed from the show. While 'insiders' told The Sun that Marie had been fired, that has not been officially confirmed.