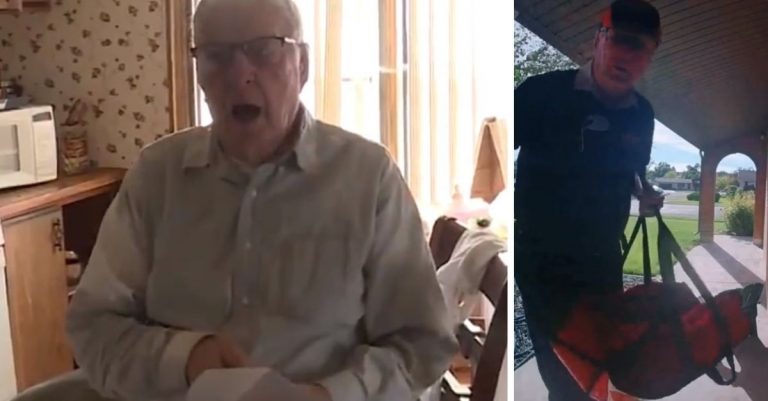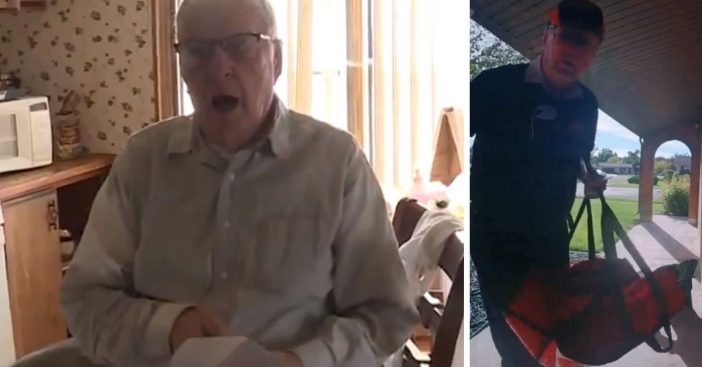 Derlin Newey is 89 years old but has to work to pay his bills. His social security doesn't cover all of his monthly bills, so he decided to take a job as a pizza delivery driver at Papa Johns Pizza. Derlin works about 30 hours a week.
One of Derlin's customers named Carlos Valdez regularly gets Derlin as their pizza deliveryman. The family loves him and began recording him for TikTok. He has become a fan favorite, so Carlos decided to get the TikTok community together to give Derlin a very special surprise.
An 89-year-old pizza delivery man receives a $12,000 tip
Carlos said, "It's insane. Everybody loves him. Somebody at that age should not be working that much. Collectively as a TikTok community, we all came together, and we were able to raise $12,000 for this amazing person."
RELATED: Man Leaves $1,300 Tip For Struggling Restaurant After It Reopens During Pandemic
@vendingheads

Reply to @victoriamoniique Let's do the Venmo Challenge Tip For Our Amazing Pizza 🍕 Man @lexylately if you would like to help #Venmo challenge
Instead of Derlin delivering the Valdez family pizza, they decided to make a delivery to Derlin's door. They gave him a well-deserved $12,000 tip. Derlin was very emotional and said, "How do I ever say thank you? I don't know what to say. I don't know what to say, except thank you."
What a sweet story and a reminder that an act of kindness can be very important, especially during these times!
89-year old Derlin Newey is a pizza delivery man who received a surprise delivery of his own today. A couple who got to know him from his pizza deliveries raised $12,000 to help him out. He had no idea. The full story runs tonight on @KSL5TV at 6. #ksltv #goodnews pic.twitter.com/Z83K5LTKPh

— Alex Cabrero (@KSL_AlexCabrero) September 22, 2020