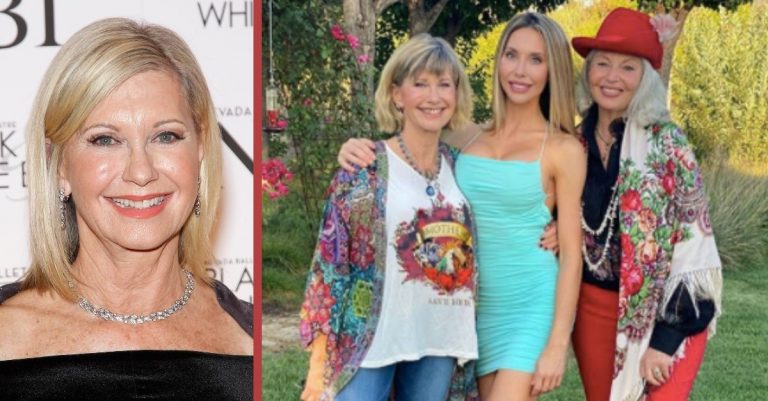 Olivia Newton-John recently celebrated her 72nd birthday and her daughter, Chloe Lattanzi, was quick to pay tribute to her beautiful mother. She shared a photo of herself with her mom and her godmother Nancy Chuda. Newton-John, of course, looks age-defying and beautiful as ever.
"Mama and god mama ❤️ happy bday! I'm stuffed with vegan cake right now and can't breathe. I'm a lucky girl," Chloe writes in the caption of her photo. In a separate post, Chloe adds, "You are my best friend and I feel so grateful that I get to have you all to myself for your bday!"
Chloe Lattanzi honors her mother on her 72nd birthday
View this post on Instagram
She continues, "You are my idol mama. My rock and my giggle buddy. Happy birthday gorgeous!! This is the first of many bday posts!" Just last month, Chloe was reunited with her mom after spending months apart due to COVID-19. In an emotional video shared to Instagram, fans got to see their reunion, engaging in a 'safe hug' as they were able to finally be together again.
RELATED: Olivia Newton-John And Daughter Chloe Lattanzi Sing 'Xanadu' Together In New Clip
"Finally reunited and it feels so good," she writes in the caption for the video. Newton-John responded to that video in the comment section, saying, "Soooo Happy (and safe!) mumma daughter hugs!!!"
View this post on Instagram
At 72 years old, Newton-John looks stunning as ever. Even while battling cancer a third time, which we learn she has been doing great, she is enjoying life to the fullest extent. Happy birthday, Olivia!