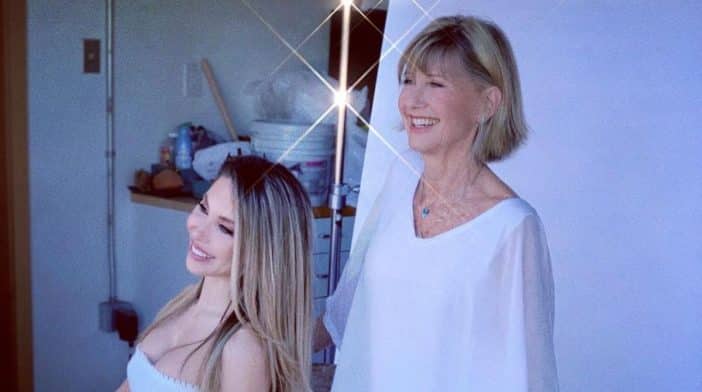 The late Olivia Newton John's daughter, Chloe Lattanzi, is following through with her mother's dream. Recently, the 36-year-old took to her Instagram and posted a video detailing her plans to keep Olivia's memories alive following her death in August after battling breast cancer.
The American singer, alongside her cousin Tottie Goldsmith, beckoned on their fans and lovers to sign up for the October 9th Walk for Wellness, which aims to promote awareness and raise funds for the Olivia Newton-John Cancer and Wellness Centre in Melbourne, Australia.
Chloe pleads with the public to help keep her mother's dream alive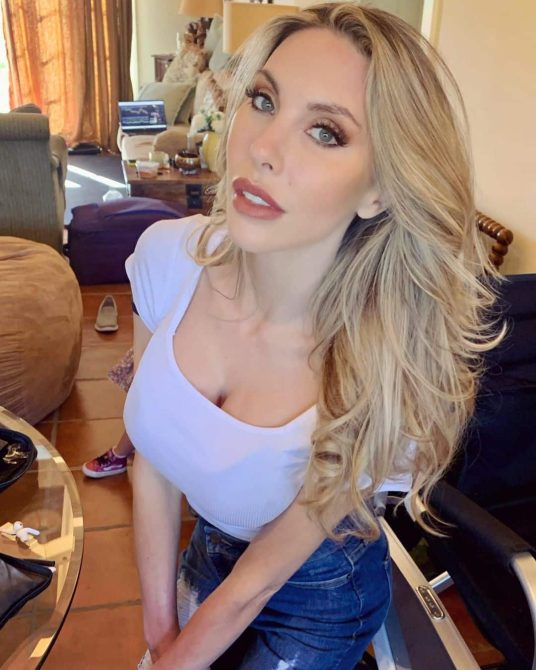 "We really want to raise awareness and get as many of you walking with us or virtually. It is so important to raise awareness and raise funds," Lattanzi explained in the video. "My mom's dream was for kinder treatments for cancer. So I feel the torch has been passed and this is my mission and my passion and I'm so grateful to be doing this with my beautiful cousin for my mother."
She continued, "I want to continue to carry the torch for my mama. Her dream was for kinder holistic treatments for cancer, and to finally put an end to all the suffering cancer causes for countless beings around the planet. Please walk with us this year for my mama."
Also, Chloe expressed her deepest emotions and how she has been coping since the Grease star's death. "I love you mama. I miss you every day. And I feel you wrapped around me every moment guiding my every move."
Chloe celebrates Olivia's birthday posthumously
Chloe had perfect timing for sharing the information, as September 26th marks Olivia's posthumous 74th birthday. In a separate video, the 36-year-old posted a video of her late mother compassionately feeding milk to a tiger while wearing a big smile.
"Happy birthday mama bear. This is who you are. A nature girl with the biggest heart. The most down to earth beautiful being I have ever known," Chloe captioned the clip, "I hold you in my heart forever. I will continue your mission. I love you mummy. Bigger than the whole universe. We used to say that to each other."
Fans and lovers react to the post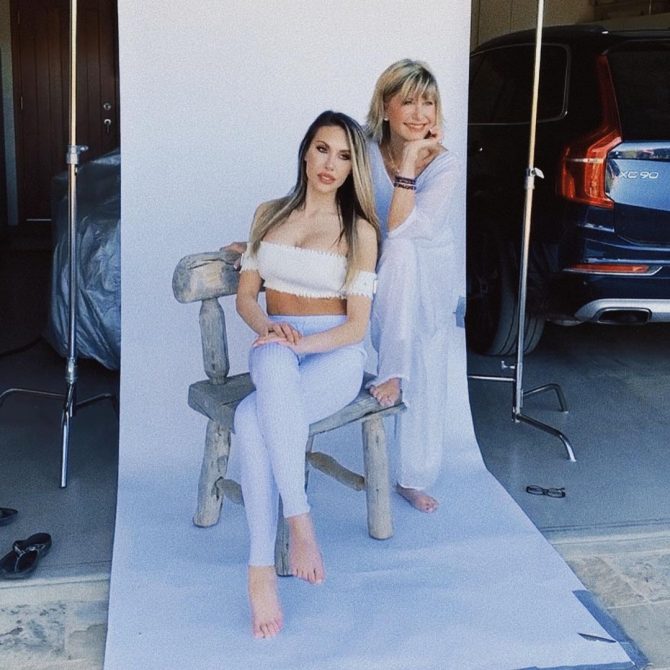 Lovers of the late Grease star are drumming support for Chloe's planned walk. "I'm so happy that you are continuing your mom's work!" a user wrote. "I have registered and would love to be more involved next year…start fundraising earlier, volunteering, and coming to Australia to do the walk instead of just virtually! You are a beautiful human with a heart like your moms.💚💚💚#walkforwellness #walkforolivia."
While another person commented, "Bless you Chloe ✨ You have been passed the torch ( love & light ) you will succeed as your mum had to find kinder ways to treat cancer 🧡 May the eternal light within you ignite forever 💚."