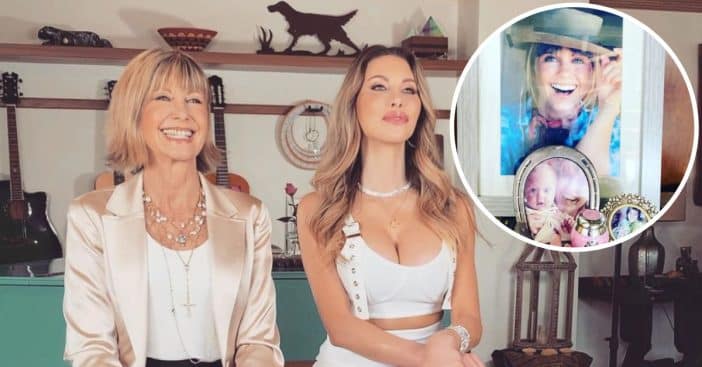 Chloe Lattanzi recently paid a heartfelt tribute to her mother, Olivia Newton-John, who passed away on August 8, 2022, at the age of 73. On Sunday, the 37-year-old took to Instagram to share a touching post that featured a photograph of her hand positioned in front of several framed pictures of her beloved mother alongside several of her other belongings, such as a gold ring with a green stone and a small pink urn.
"I can't explain the waves," Chloe Lattanzi wrote in the caption. "I don't know how to swim in this ocean without you."
Chloe Lantazzi said she felt her mother's presence during her state funeral
View this post on Instagram
At the memorial service by the state of Victoria, Australia, in honor of her mother, which was held on 26 February 2023, Chloe gave a deeply emotional speech. In an interview with Channel Seven's Sunrise, the 37-year-old revealed that she was able to deliver the poignant eulogy because she felt her mother's presence within her.
"It was the perfect night, and I really felt Mum's spirit there. I think the love carried us through," Chloe revealed to host Natalie Barr. "It was difficult to get up there. I got up there because I listened to my mum within me, and she said, 'You're so strong, my darling, you can do it. It's a privilege to stand up and shout from the mountaintop how proud you are of your mum. It was the love that lifted me up there, and Mum came into my body and carried me through."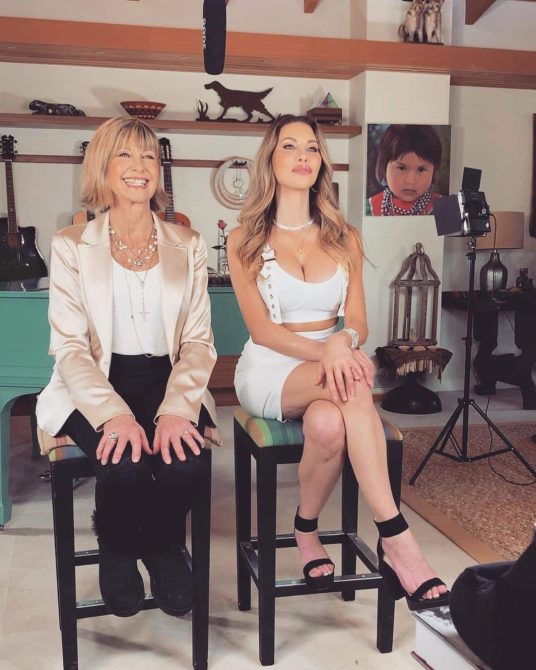 The singer speaks highly of her late mom
During her eulogy at the memorial service at Hamer Hall in Melbourne, Chloe described her late mother as her confidant and source of strength. "I stand here before you so desperately wanting to feel strong and confident and speak eloquently, but the truth is I feel like a little girl lost without her mother," she explained. "She was my safe space, my guide, my biggest fan, and the earth beneath my feet. I know she is here, standing beside me and within me. I can hear her voice."
The singer also revealed that her mother had a very good heart and was a huge help with her music career. "My mum could find beauty in everything. I loved our snuggles. I would crawl into bed with her late at night, even until I was 20 years old. I loved the way she smelled. Nothing felt safer to me," Chloe said. "I loved writing music and singing with her and how she would always notice if I was slightly off-key. I loved how she loved fully and completely. And I know that she would want me to tell each and every one of you how grateful she was for each individual special relationship."
Also, back in February, Chloe had a conversation with Hoda Kotb on Today, where she shared her thoughts on her mother's legacy and their relationship. "She's my mama, you know," Chloe told the show host. "She's not Olivia Newton-John to me, but I'm so glad that she was Olivia Newton-John for so many people."