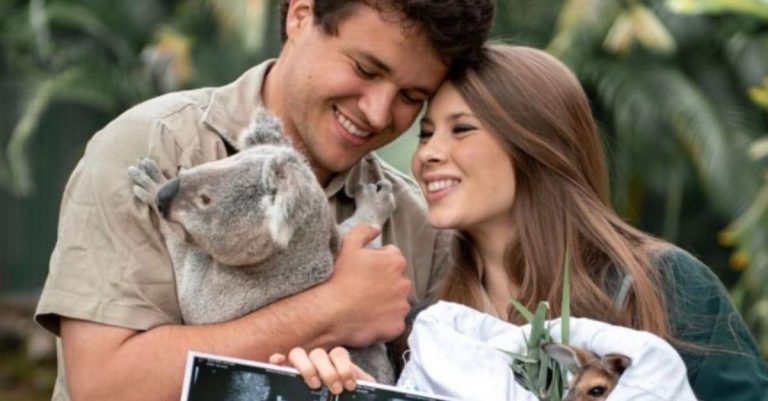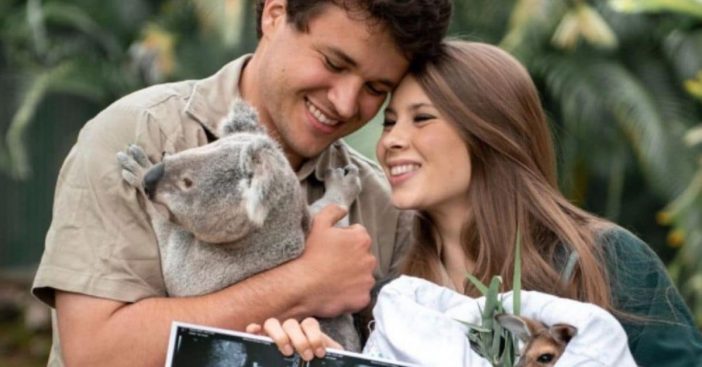 Bindi Irwin and her husband Chandler Powell shared a sonogram with fans. They recently announced that they are expecting their first child together. Bindi shared an adorable photo of her and Chandler, holding up the sonogram and cuddling a koala and a baby kangaroo.
She wrote, "The animal joeys we care for are excited to meet our human joey. ❤️ Baby Wildlife Warrior is about the size of a hummingbird now! We can't wait to teach our little one about the importance of protecting our planet and the beauty of the wildlife and wild places we love so much. Thank you for your kindness and support on this magical journey."
Bindi and Chandler share a sonogram of their little 'Wildlife Warrior'
View this post on Instagram
Chandler responded to the post, "Our little Wildlife Warrior is going to be so loved." Bindi has been sharing her pregnancy journey with her fans every step of the way. They announced the pregnancy a bit early, around the time that they found out.
RELATED: Bindi Irwin And Husband Chandler Powell Are Expecting Their First Baby
View this post on Instagram
Bindi also shared the sweet story of how she told her husband she was pregnant. They said their dog was very perceptive and shared in the incredible moment with them. She wrote, "Discovering that I was going to become a mother will forever be a moment where time stood still."
The baby is due sometime in 2021. We calculate around March or April. Chances are Bindi will keep updating fans every step of the way though!