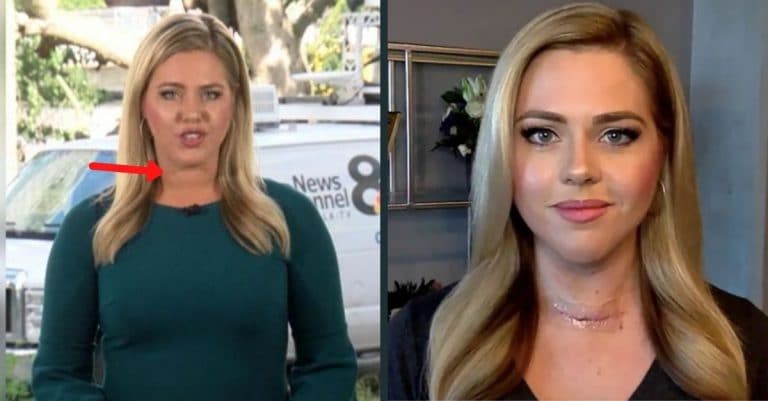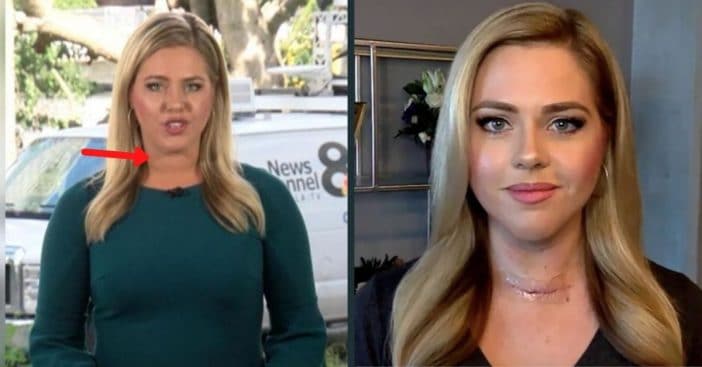 TV reporter Victoria Price is sharing a health update after a viewer spotted a lump on her neck during a broadcast. As a result, she ended up having surgery for thyroid cancer. She talks with Today's Savannah Guthrie about the whole experience.
Price reveals that she is feeling "90% back to normal" following her surgery. She actually shares that she didn't take the viewer's initial warning seriously at all. Price showed the email she received to her boyfriend, saying, "'Read this weird email I got today.' I was totally going to dismiss it. I was like, 'I don't see anything.'"
TV reporter Victoria Price recalls the whole situation
However, Price's boyfriend felt the opposite. He suggested that she see a doctor because "the worst that's happens is that it's nothing." She continues, "I'm glad that I listened to him because that set the process into motion."
RELATED: Amy Grant Shares Recovery Photos Following Open-Heart Surgery
"I had a nodule in the middle of my throat … and that was actually forcing my thyroid glands out to the side of my neck. Those glands had developed cancer and that had spread into my lymph nodes."
She has been receiving tons of love and support as a result
Price continues on, "So once it was pointed out to me, I could see it, but up until then I really hadn't noticed. I think it was a gradual change over time, and those are really hard to notice on yourself." Price was also asked about the reaction to her story, and she shares that it's been the "most overwhelming aspect."
"Who would've thought that the craziest part of having cancer wouldn't actually be the cancer part? The love and support has been the most phenomenal thing I've experienced in my entire life. It's really helped to power me through this, keep a really positive attitude."
Price and her mom have plans to promote thyroid cancer awareness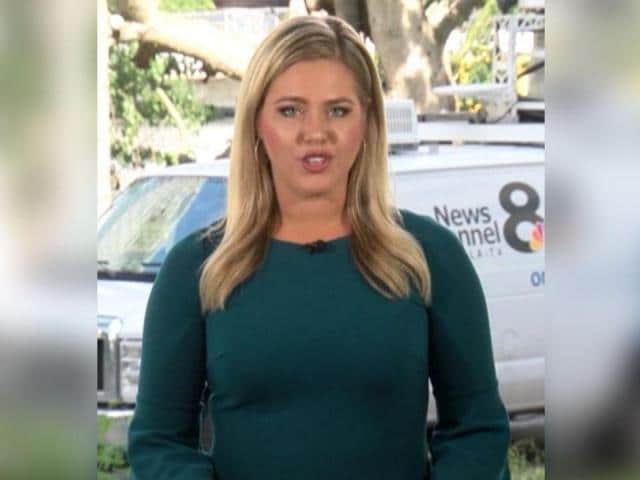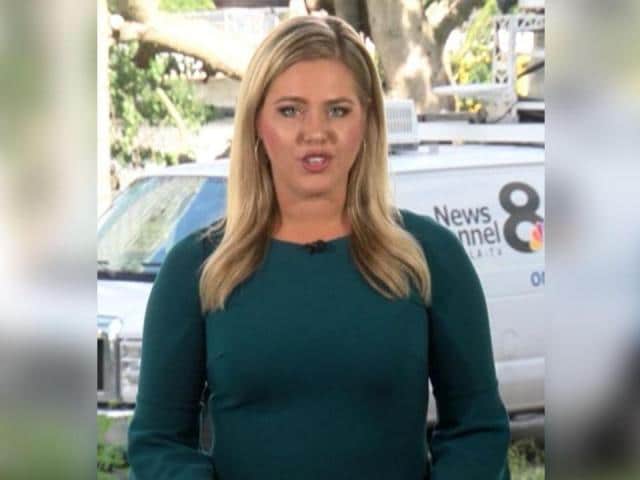 Price shares that she and her mom are also planning to start a foundation to promote awareness of thyroid cancer in young women. Thankfully, her own recovery process is looking good so far and the cancer hadn't spread anywhere else. Her doctor was also able to remove all of the cancer and will have a follow-up exam in four weeks.
"Had I never received that email, I never would have called my doctor," Price says. "I will forever be thankful to the woman who went out of her way to email me, a total stranger."