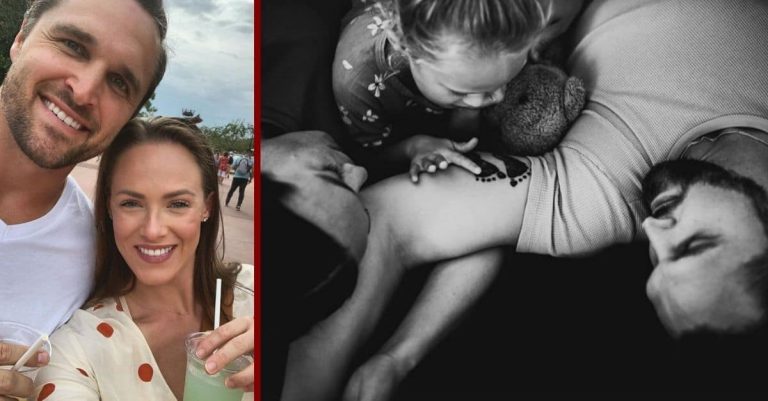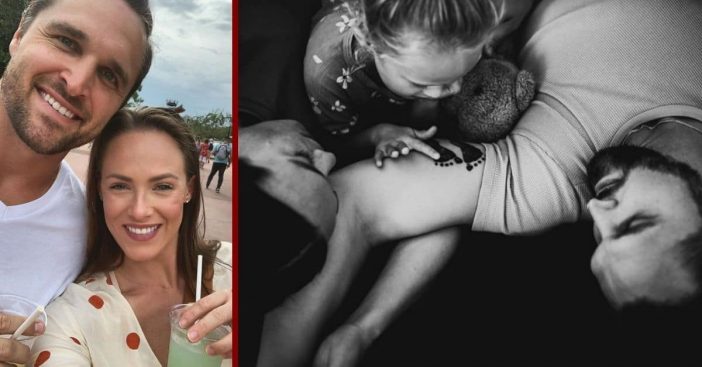 All loss requires some process to cope and grieve. For Kara Keough Bosworth and her husband Kyle, losing their son felt agonizing. After enduring every parent's worst nightmare, they each went through different rituals to cope. Recently, Kyle got a tattoo on his arm that uses their late son's ashes.
Keough shared the new tribute on an Instagram post. Kyle now has a tattoo known as a Memorial tattoo. They require a very small amount of ashes from a loved one. The tattoo sits on his arm in a meaningful shape related to the late McCoy Casey.
Memorial tattoos pay tribute to a departed loved one
https://www.instagram.com/p/CEy7_95HE2k/?utm_source=ig_web_copy_link
Kara Keough Bosworth and her husband Kyle faced terrible tragedy earlier this year. Their very young son, McCoy Casey, passed away. In an Instagram post, Bosworth outlined some of their grieving process and the meaningful tribute they used to honor McCoy. "I can feel it coming every month, like a pressure system building before the storm that comes on the 6th. The air is denser, my chest tighter," she writes. Later, her caption reads, "I unpack that box late at night when laying in your daddy's arms, where your ashes are tattooed on his skin in the shape of your perfect feet. More of my tears have washed over your feet in the last 5 months than have fallen down my cheeks in the 31 years before you."
RELATED: Woman Turns Clothes From Lost Loved Ones Into Memory Bears To Honor Their Memory
"You would have been 5 months old," she writes on. You'd be grabbing your fat feet, and attempting to sit up before nosediving into the floor. You'd be so proud of your new skills, and we'd startle you with our voices as they reach that ridiculous parental pitch cheering you on." Instead of padding along on the floor, learning to walk, McCoy's feet are now imprinted on his father's arm as a tattoo. Kyle got the brand in the shape of McCoy's footprints as a Memorial tattoo, which adds some ashes from a loved one into the ink injected into the skin.
Kara Keough and Kyle Bosworth work with their grief
https://www.instagram.com/p/CBGPKLHp4Es/?utm_source=ig_web_copy_link
Through the heartbreak, Kara Keough Bosworth has a message for herself, her husband, and all those navigating a similar tragedy. She tells it through one of the what-ifs presented in her post's caption. It reads, "We'd give you a lemon this month, watching your face scrunch up and your body shudder. Instead, we scrunch up and shudder because of the lemons this life has given us. But don't fret, my sweet boy. Your loss hasn't soured us. You've sweetened us. Like salt on watermelon. Life after loss is a juxtaposition that only makes sense once you've tasted it. Because of our sadness, we seek joy."
"To my partners in pain," she advises, "Don't waste perfectly good grief, it can change your life for the better if you let it." McCoy would have turned five-months-old this month. But he passed away shortly after his birth. The cause was "shoulder dystocia and a compressed umbilical cord," which developed during his birth. Comments shared condolences, empathized, and appreciated the power behind vulnerable gestures and words.