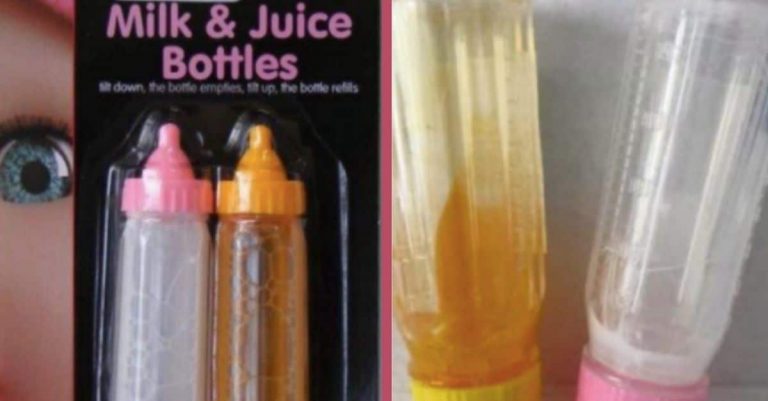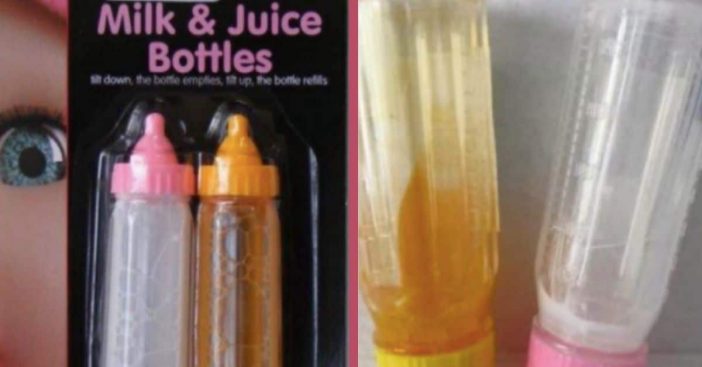 Do you remember those magical baby bottles? You know which ones I'm talking about. Every time you pretended to pour milk into your doll's toy cereal boy, it would look like the milk was moving in the bottle. But, we could never tell where it was coming from, how it got there, or how it magically reappeared thereafter.
These bottles have been around for quite some time and are still being sold today (you could probably find a pair of the milk and juice ones on Amazon). A photo of the bottles was posted in a Facebook group and the members of the group have very fond memories of their magical milk bottles.
Revisiting those magical milk baby bottles that bewildered us all as kids
https://www.facebook.com/photo.php?fbid=2345668358851867&set=gm.1312511602250638&type=3&theater&ifg=1
Here are just some of the comments on the photo that will definitely make you look back during that time you pretend-fed your baby doll with the magical milk bottle! "Yes, I had the bigger ones that cried when you tipped them to feed your babies. Always fascinated me to watch the " milk" or " juice" reappear.😊" someone writes. Another says, "This was really magic for me. So much fun pretending to feed my dolly. But I never had or saw the juice bottle."
RELATED: Can You Safely Wash Your Baby In The Kitchen Sink?
One even shared that they recently bought a set for her child! "I actually just bought a set for my daughter (she's 5), on eBay!" So, if you're ever thinking about buying a set of these, you can get them on eBay as well easily!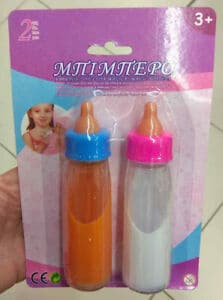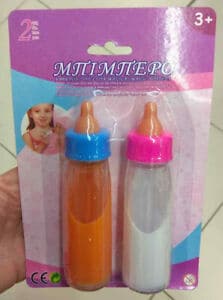 I personally remember playing with these in preschool and always trying to open them and get the milk out. Of course, I was never successful. Do you remember these magical baby bottles? Check out the video below on how you can make one and revisit the magic with your family!
Here at DoYouRemember? we ensure our readers are delivered the best content and products. If you make a purchase through one of our links, we may earn an affiliate commission.