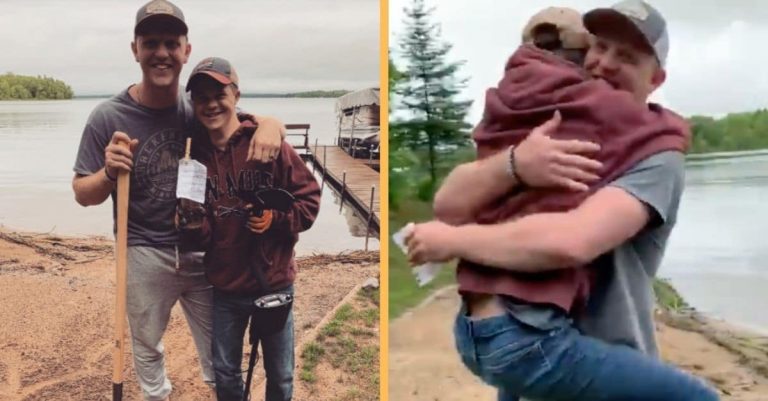 Will Claussen asked his brother with Down Syndrome to be his best man in the sweetest way. When he proposed to his girlfriend, he immediately knew that he wanted his brother, Henry, to be his best man. Will says he was the very first person to understand Henry when they spoke so they have a very special bond and way of communicating.
Of course, when Will decided to ask Henry to be his best man, he had to document the special moment. Will had a special written note for Henry wrapped up inside a bottle, buried in their backyard. He then told his brother that his metal detector had found something cool and that he needed his help digging it up. So creative!
Man asks his brother to be his best man, the reaction is just priceless!
https://www.facebook.com/photo.php?fbid=10224211978192951&set=pb.1407061628.-2207520000..&type=3
With that being said, Henry went off and began digging away, while being secretly recorded by Will's fiancée, AJ. He found the bottle and dug it up, still completely oblivious to what was happening. Henry opens up the note and begins to read the words but has trouble making out what it says. With Will's help, he was able to understand the note and his reaction is truly heartwarming.
RELATED: Model With Down Syndrome Gets To Strut Her Stuff On The Catwalk
The internet is loving this brotherly bond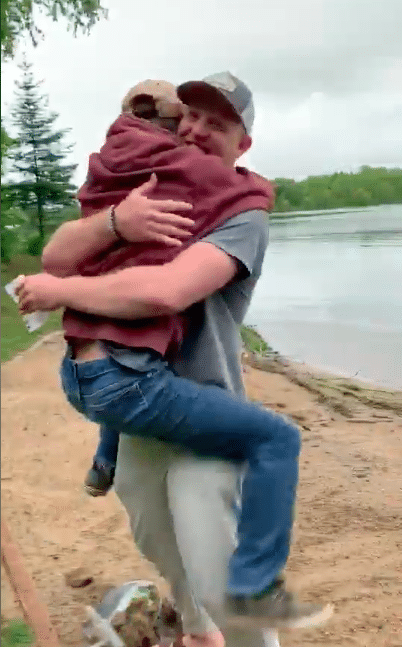 "Henry Joe, you are already the BEST bro, and my very BEST friend, so will you please say yes and be my BEST man?" When they finish reading the note together, they both flash the biggest grins. Henry throws himself into WIll's arms and responds "Yes!" to being his brother's best man. Will shared the video to Facebook with the caption, "In a World with much need for love and positivity, Henry Claussen always comes through."
People all over the Internet have been loving the video! "What an awesome big brother! Congrats Will!!!" one person says. Another writes, "Will! This is awesome! Henry will be the best "BEST MAN." See the whole thing below!