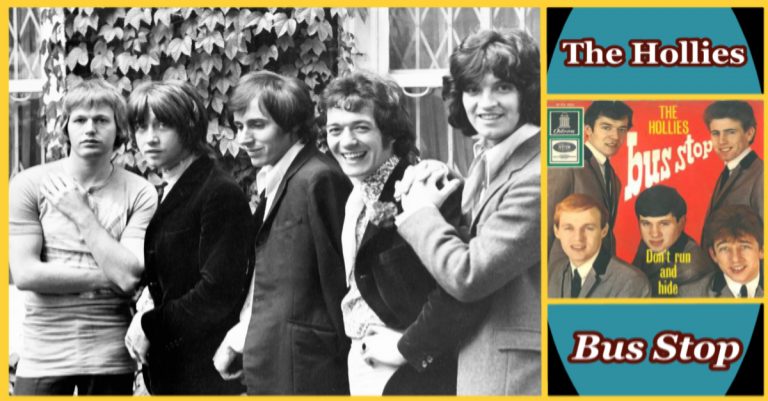 "Bus Stop" is about a couple who meet one rainy day at a bus stop. Love blooms when they share an umbrella.
In a Manchester newspaper, Graham Gouldman said he wrote this whilst riding on the No. 95 bus. It ran from East Didsbury – the route went through Manchester city centre, to Sedgley Park, Cheetham Hill, Prestwich, and on to Whitefield near Bury. Graham was living with his family on this route in Broughton Park Salford at the time.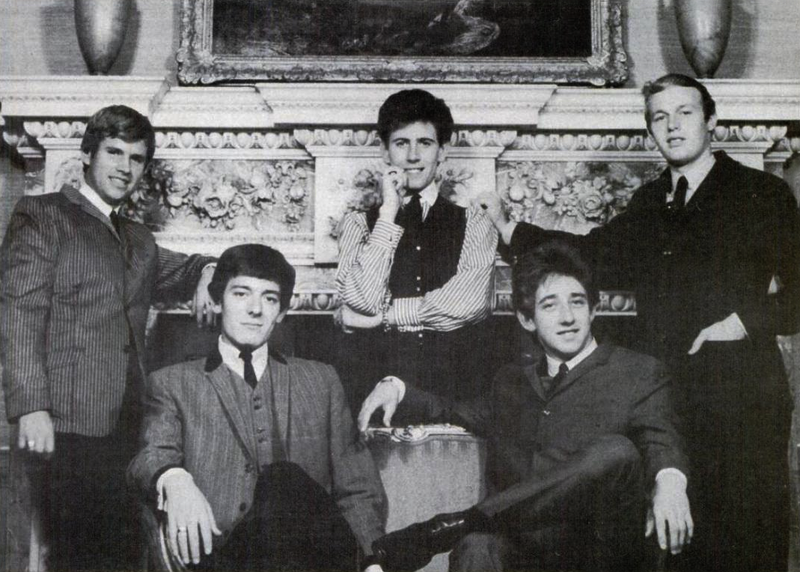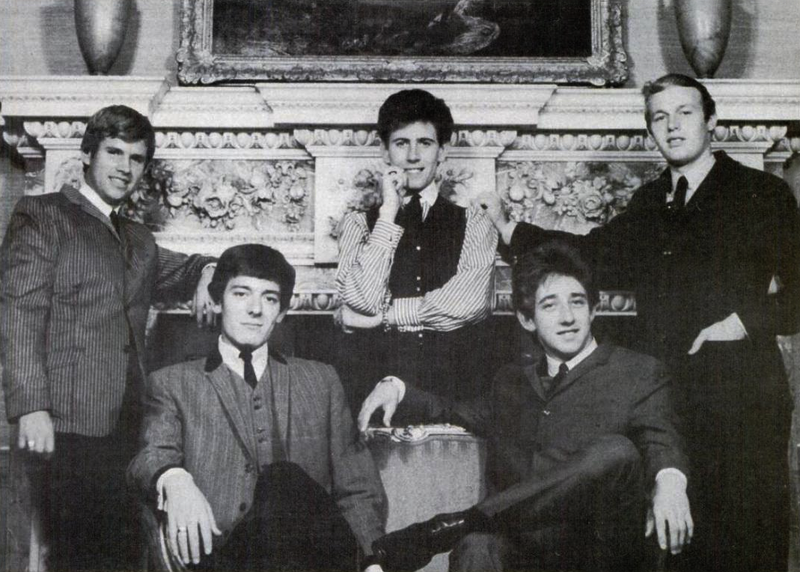 Graham Nash looked back at the recording of this song in Rolling Stone magazine. He recalled: "I think 'Bus Stop' has got to be my favorite because we recorded it in an hour and 15 minutes and it was a huge hit. We had a manager named Michael Cohen and he says 'You know, I got this little Jewish kid who lives down the street, he said he's a song writer. Would you come and see him?' His name was Graham Gouldman, and later became a very famous man in his own act, but at this time he was only a 16 year old kid.
So we go in and we go 'Ok, so what do you got?' He goes, 'Well, I got this one…' and we went 'Okay, we'll definitely take that one. What else do you got?' It was a truly and astounding thing to see this 16 year old kid who was a fabulous songwriter."
(Source)
The Hollies' Lyrics
Bus stop, wet day, she's there, I say
"Please share my umbrella"
Bus stop, bus goes, she stays, love grows
Under my umbrella
All that summer we enjoyed it
Wind and rain and shine
That umbrella, we employed it
By August, she was mine
Every mornin', I would see her waiting at the stop
Sometimes she'd shopped and she would show me what she bought
Other people stared as if we were both quite insane
Someday my name and hers are going to be the same
That's the way the whole thing started
Silly but it's true
Thinkin' of a sweet romance
Beginnin' in a queue
Came the sun the ice was melting
No more sheltering now
Nice to think that, that umbrella
Led me to a vow
Every mornin', I would see her waiting at the stop
Sometimes she'd shopped and she would show me what she bought
Other people stared as if we were both quite insane
Someday my name and hers are going to be the same
Please share my umbrella
Bus stop, wet day, she's there, I say
"Please share my umbrella"
Bus stop, bus goes, she stays, love grows
Under my umbrella
All that summer we enjoyed it
Wind and rain and shine
That umbrella, we employed it
By August, she was mine
RELATED: The Hollies : "He Ain't Heavy, He's My Brother"