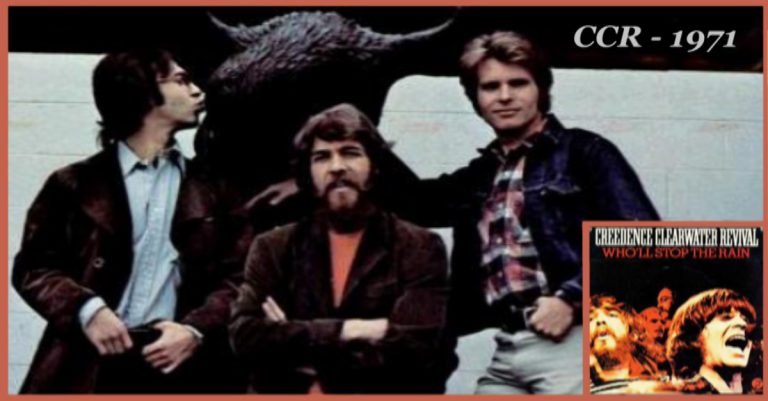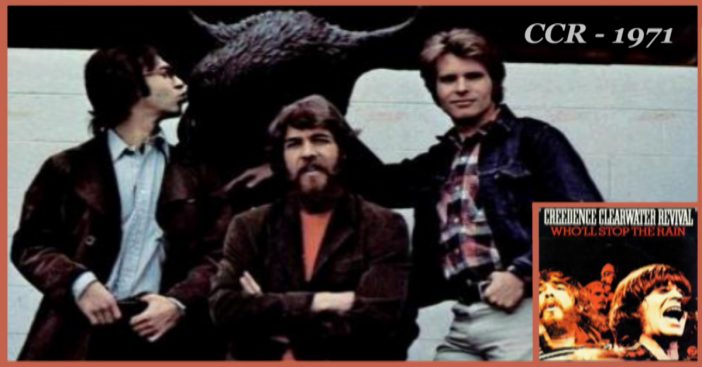 Group leader John Fogerty wrote this song for Creedence Clearwater Revival. The song is often interpreted as a protest of the Vietnam War (like "Fortunate Son"), but when he performed it at the Arizona state fair in 2012, Fogerty told the crowd that he had been at Woodstock, watching the rain come down. He watched the festival goers dance in the rain, muddy, naked, cold, huddling together, and it just kept raining. So when he got back home after that weekend, he sat down and wrote "Who'll Stop the Rain," making it not a Vietnam protest at all, but a recounting of his Woodstock experience.
This was used in the 1978 motion picture of the same name starring Nick Nolte as a Vietnam veteran. The movie was going to be called Dog Soldiers, but when the producers got the rights to use this song, they changed the title to Who'll Stop The Rain.f
(Source)
"Who'll Stop The Rain" by Creedence
Long as I remember The rain been coming down.
Clouds of mystery pouring Confusion on the ground.
Good men through the ages, Trying to find the sun;
And I wonder, Still I wonder, Who'll stop the rain.
I went down Virginia, Seeking shelter from the storm.
Caught up in the fable, I watched the tower grow.
Five year plans and new deals, Wrapped in golden chains.
And I wonder, Still I wonder Who'll stop the rain.
Heard the singers playing, How we cheered for more.
The crowd had rushed together, Trying to keep warm.
Still the rain kept pouring, Falling on my ears.
And I wonder, Still I wonder Who'll stop the rain
Enjoy this clip from a CCR concert in 1970!
RELATED: Looking Back On The Day Lynyrd Skynyrd Lost Ronnie, Steve, & Cassie