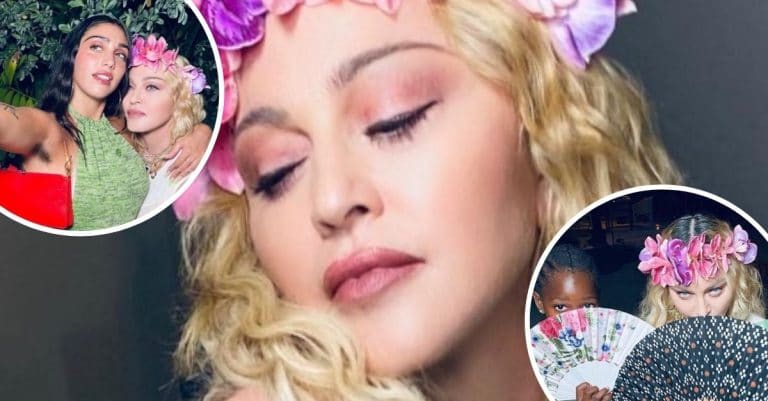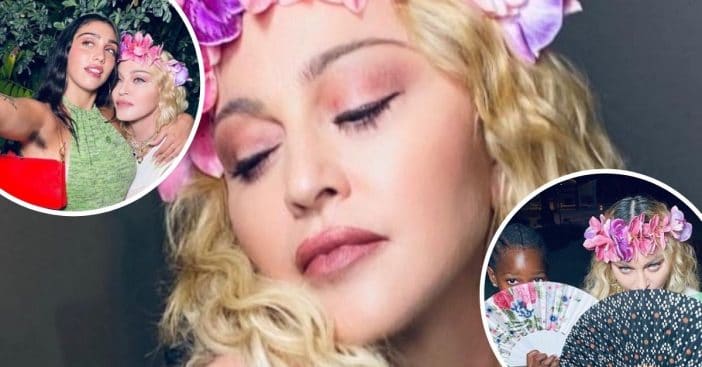 Madonna recently celebrated her 62nd birthday while on vacation in Jamaica. She has been sharing photos of the fun and sharing rare snaps of her children. She generally doesn't share any photos of her kids. Madonna has six kids.
Madonna's oldest is 23-year-old Lourdes that she shares with ex Carlos Leon. She shares 20-year-old Rocco and almost 15-year-old David with Guy Ritchie. David is her first adopted son. She has also adopted 14-year-old Mercy, and seven-year-old twins Estere and Stella.
Madonna celebrated her birthday on vacation with her kids and rumored boyfriend
https://www.instagram.com/p/CEC3CXQB8sC/
Use the arrow to scroll through the photos…
Madonna shared a video where she was surrounded by her children at her birthday party. The young twins were seen dancing and singing. She shared several photos of herself and her kids and wrote, "Thankful for my Children on my Birthday and Every day -they are full of ♥️, creativity, intelligence and🔥. #birthday #leo #family"
RELATED: People Are Saying That Madonna's Daughter, Lourdes Leon, Looks Just Like Lady Gaga
https://www.instagram.com/p/CEBfhluhzTO/
She also tagged some of her friends at the celebrations, including dancer Ahlamalik Williams. There have been rumors that Madonna is dating Ahlamalik and the two look pretty cozy in some of the pictures.
https://www.instagram.com/p/CD-FWYthTa3/
She also shared a series of selfies and captioned the photos, "Resting Birthday Bitch Face…………………. 🔥🔥🔥 #happybirthday #leo #fire" In the photos, she wears her blonde hair long and wavy and wears a beautiful white dress with floral details.
https://www.instagram.com/p/CD7g5HRhyuu/
Happy birthday, Madonna! She looks incredible at 62 and it is so fun getting to see more photos of her children.