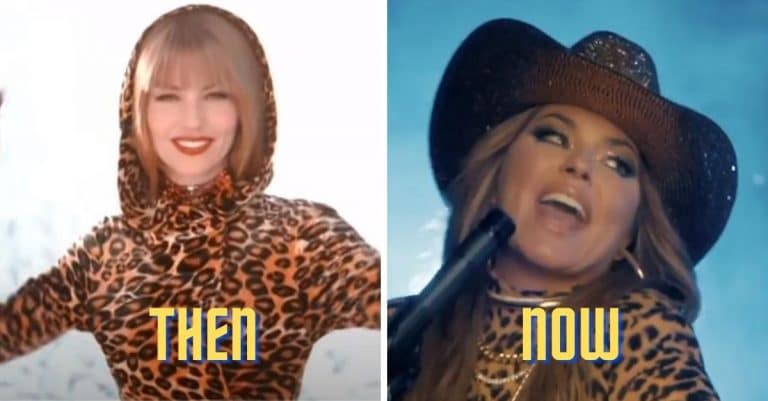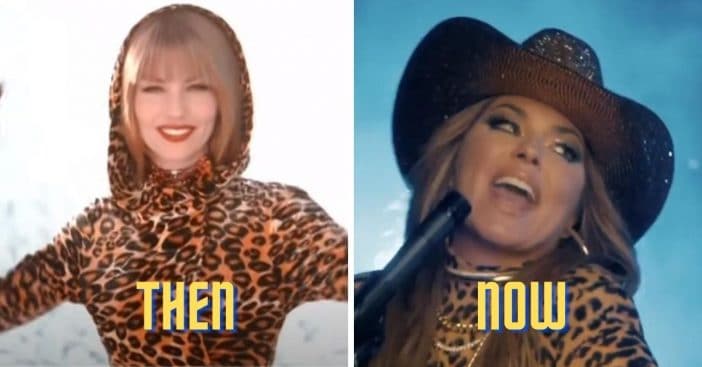 Shania Twain has a new song called "Legends Never Die" with Orville Peck. In the music video for the new song, Shania decided to recreate one of her iconic looks from the '90s. Even though she is wearing the similar looks 30 years apart, she still looks the same!
Shania wore a similar leopard print outfit to the one she wore in the music video for her song "That Don't Impress Me Much." The song came out in 1997. However, in the new music video, her overall look has a more country feel with a cowboy hat and fringe.
Shania Twain recreated her iconic leopard print look in her new music video
View this post on Instagram
Shania shared a little sneak peek and some behind-the-scenes clips from the making of the music video. She wrote, "'Legends Never Die' is out now! I'm flattered that @orvillepeck thought of me for this song, the whole EP is amazing so make sure you check it out 😘"
RELATED: Shania Twain's Horse Hilariously Interrupts Her ACM Performance
Fans quickly flocked to the videos to say how much her outfit reminded them of her previous music video. It just proves she still looks incredible in animal print! It seems like Shania is a fan of leopard print in real life too. She shared a photo of herself in a leopard-print face mask and hat while carrying a suitcase in the same print. Perhaps the photo was a tease to fans for her new music video!
View this post on Instagram
What do you think of Shania's throwback outfit? In conclusion, watch the music video for "Legends Never Die" below: