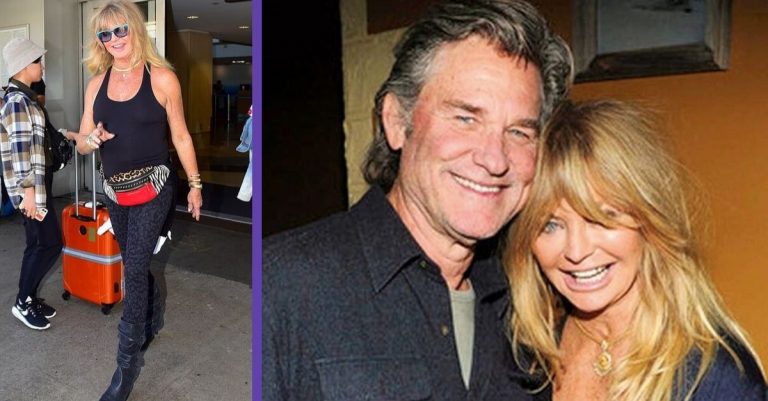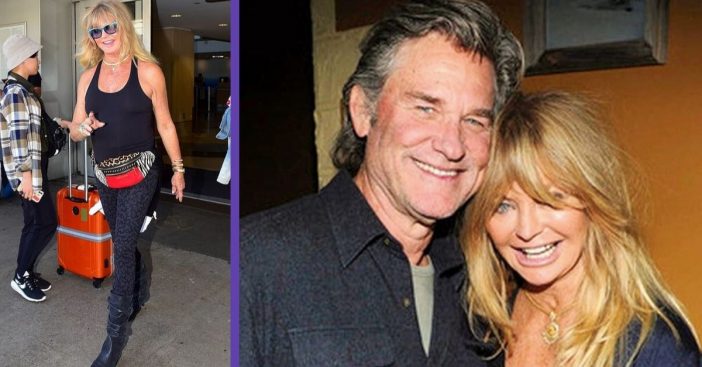 At 73 years old, Goldie Hawn is not giving up on youthful looks yet! Photographers recently spot the actress sporting some dark grey leopard print leggings, a skintight black tank top, and an animal-print fanny pack. She accessorizes beautifully with a pendant necklace, black and turquoise wayfarers, and a pair of calf-length boots with a heel.
She, of course, was all smiles as she appears to greet photographers outside the Los Angeles International Airport. This sighting comes shortly after she and Kurt Russell's youngest son, Wyatt Russell (33) would marry actress Meredith Hagner (32).
Goldie Hawn looking youthful as ever at 73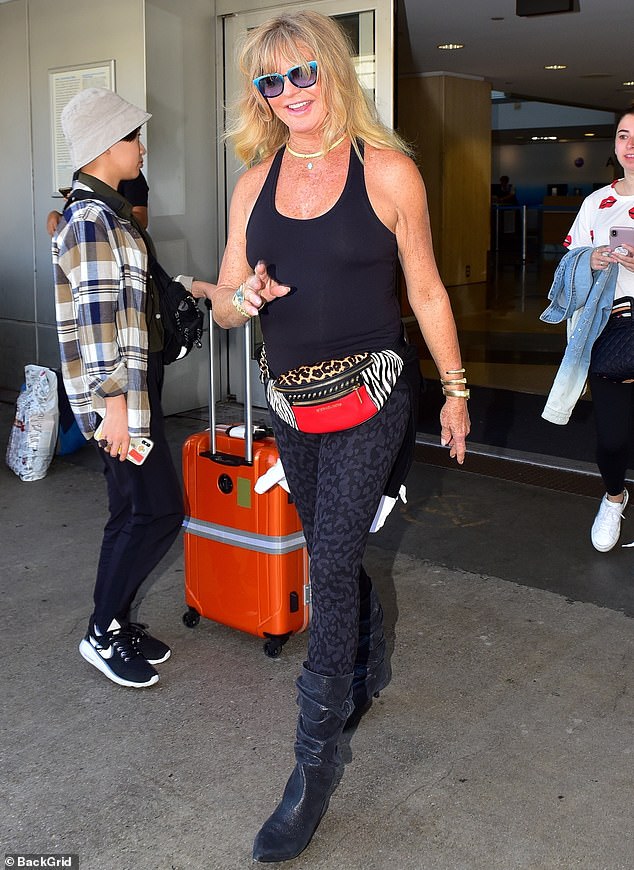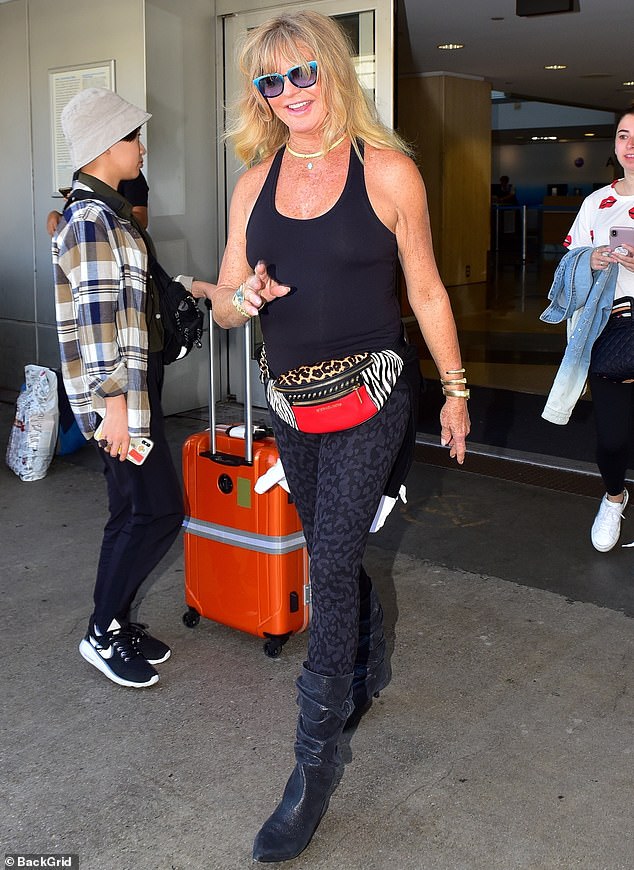 It's no wonder Hawn is able to sport a youthful appearance at her age. She has previously opened up about her childhood anxiety and how meditation helped her find peace (worry lines can make you age!) "I lived with anxiety as a little girl," Hawn tells the audience during her speech. "…I thought I could die without ever kissing a boy. I suffered anxiety every time I heard a siren." She also says that her anxiety never quite stopped, even when she began performing on the NBC show Rowan & Martin's Laugh-In.
"The next thing I know I'm doing a TV show and I was having nonspecific anxiety attacks. I didn't know why I was feeling anxious or what was wrong with me, when I would go into public and feeling like I could vomit. I didn't know why I wanted to sit on a couch while I was supposedly becoming something that everyone was so excited for me."
How she keeps the worries (and aging) away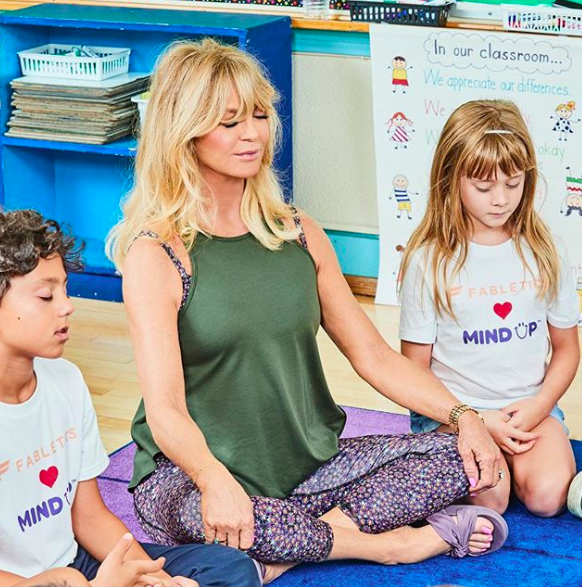 She continues,  "I suffered for about a year…[then] I took charge and saw a doctor. But that was the time when I was 21 and I realized that I had a mind, that I was going to fix that mind and I was going to make sure I knew and understood everything that was happening and why it was happening." Hawn says that she finally knew what she desired out of seeking help for her anxiety; happiness. And she reveals she found that through meditation.
"I went for meditation because it was the thing to do, and when I did, it was like I can't ever explain to you—it was the most joyful experience I've ever had. I felt like I returned back to my deepest part, to my heart, to my joy. It just hit this seed of joy that I always had as a young girl. Because all I ever wanted to be was happy. That was my goal."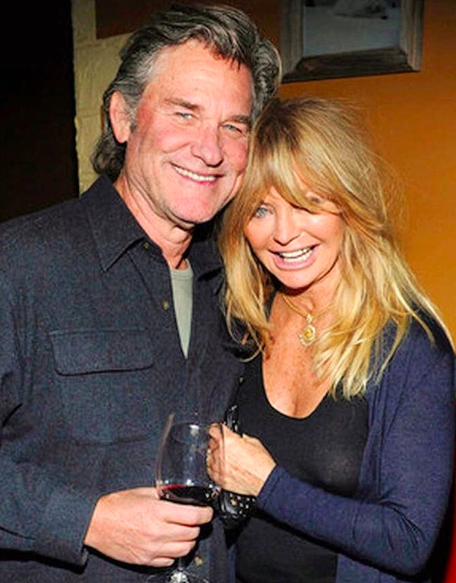 We're so happy that Goldie Hawn has been able to find peace through meditation. We bet it has a lot to do with her youthful appearance!