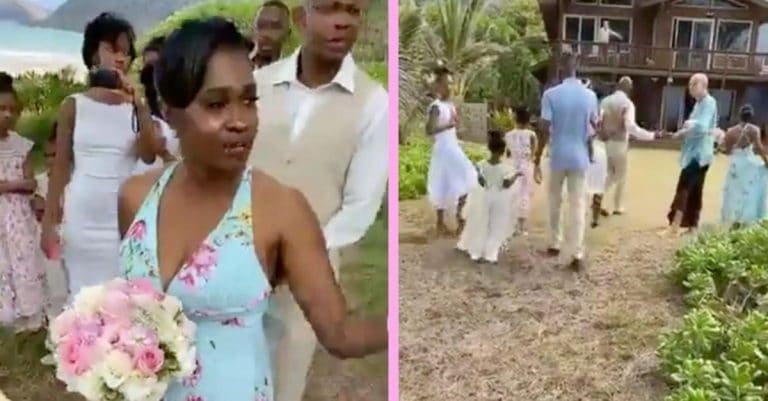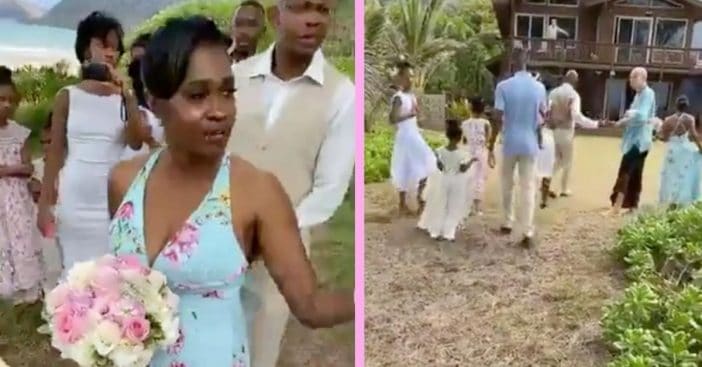 A woman ambushed a Hawaii beach wedding due to coronavirus regulations. The woman disrupted the wedding to let the couple know that the beach was closed, right in the middle of their ceremony. "I don't want to be rude but I had enough of sh-t," the wedding crasher says. "Aloha, aloha! That's not your house, you're lying. This is the beach and the beach is closed."
The bride can be heard on video speaking to the wedding crasher, but she continues on. She speaks to the group of people, including children, that they will be arrested if they do not leave the beach.
Woman ambushes private Hawaii beach wedding over breaking coronavirus rules
Woman in Hawaii interrupts a small wedding pic.twitter.com/8CC1X4zyYW

— Fifty Shades of Whey (@davenewworld_2) August 15, 2020
"The cops are coming," the woman says. She also says to the officiant of the wedding, "You're always doing this for money." The officiant then begins rushing away the group of people from the beach, back towards a large house. "This is property," a wedding guest says in the video. "You want to tell me about property? Let's talk about property," the woman says.
RELATED: Bride's Cousin Tries To Scam Free Reception By Sharing A Wedding Day
"Honey, these people don't know that's the property line," remarks a bystander. As of August 1st, certain types of short-term rentals including renting out homes to tourists became illegal. In addition, beach wedding permits are invalid until September 4th, according to the Hawaii Department of Land and Natural Resources. While surfing and swimming are allowed, social gatherings on the beaches are not permitted.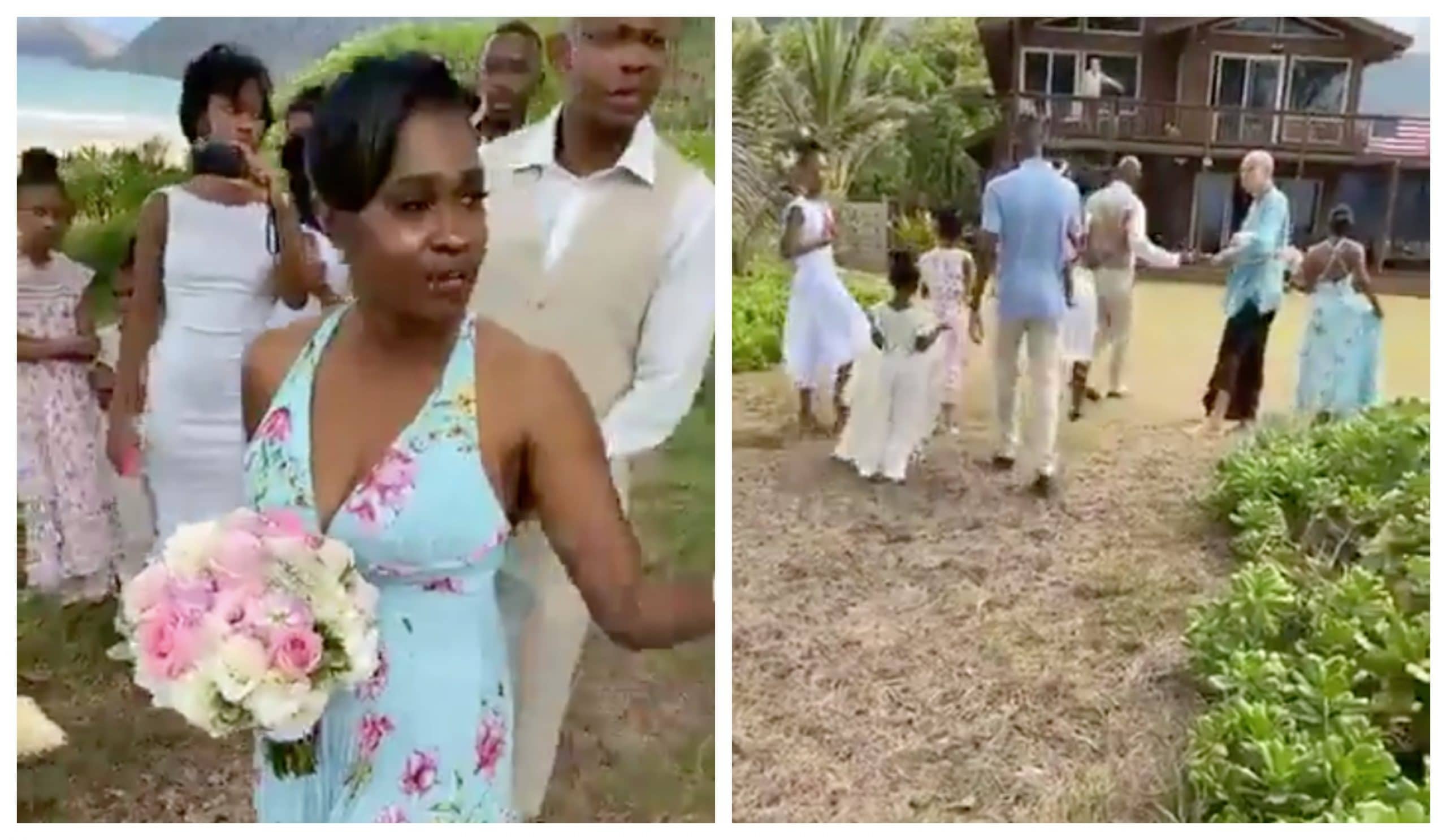 It's not clear if the parties involved were renting said home or if they even managed to finish the ceremony. They have yet to be identified.
RELATED: Couple Enforces Crazy, Strict Wedding Guidelines For Guests