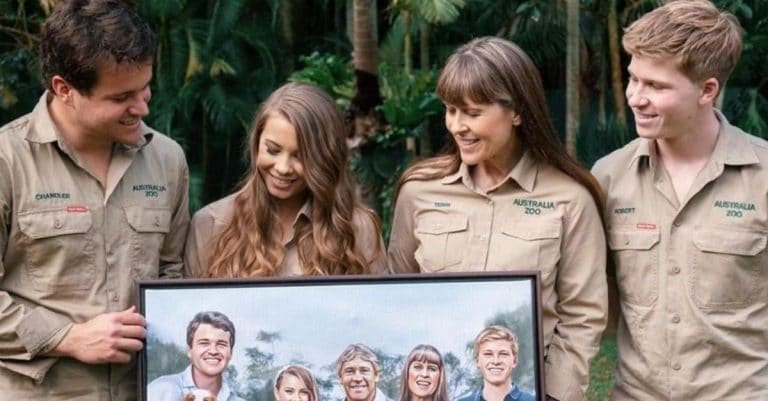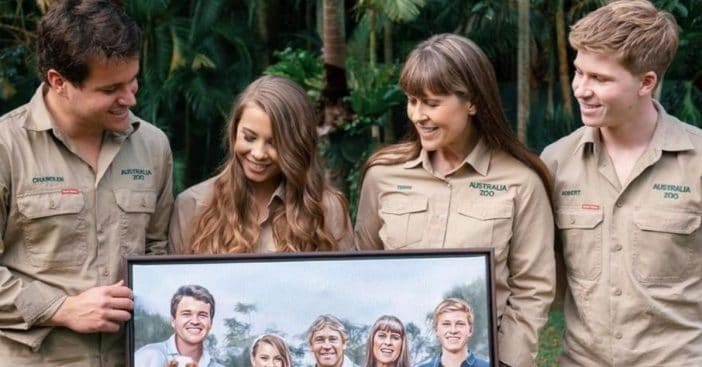 Bindi Irwin got married back in March to Chandler Powell. While the entire celebration had to be changed due to the coronavirus pandemic, the couple got married in front of family at the Australia Zoo. Sadly, Bindi's father, Steve Irwin, passed away years ago and wasn't able to be there in person.
A fan of the Irwins recently sent Bindi and Chandler an unforgettable gift. It was a painting of the family at the wedding, including Steve. Bindi shared a photo of herself, Chandler, mom Terri, and brother Robert holding the painting.
Bindi shares a painting of her wedding that includes her father
https://www.instagram.com/p/CDkM7aVBMea/?utm_source=ig_embed
She wrote, "'To live in hearts we leave behind is not to die.' ― Thomas Campbell 💙 Thank you @the_monkey_brush for creating this spectacular piece." The painting also includes Bindi's dog Piggy and Steve's dog Sui.
RELATED: Bindi Irwin Shares Beautiful Video Of Father Steve Irwin Speaking On Fatherhood
https://www.instagram.com/p/CCt-817h7Pb/
Bindi previously shared a digital version of the painting, but the fan also sent her a physical version. Bindi said, "My family. Our wedding day. This artwork gave me happy tears. Thank you to 'The Monkey Brush' for creating such a beautiful piece, it means the world to me."
https://www.instagram.com/p/CDV9q1eDWnc/
The artist, Debb Oliver assures fans that the Irwins are just as kind and sweet as they are on television. She said she is glad that the family loves the painting. It took over two months to complete. Debb was able to meet the Irwins while following social distancing rules.
She said, "I was just there — just ugly crying, just so starstruck. They were so nice to me and the boys. Deep down, I questioned if they could be that kind and sweet; but trust me, they are that kind in real life."
What a beautiful painting and story!