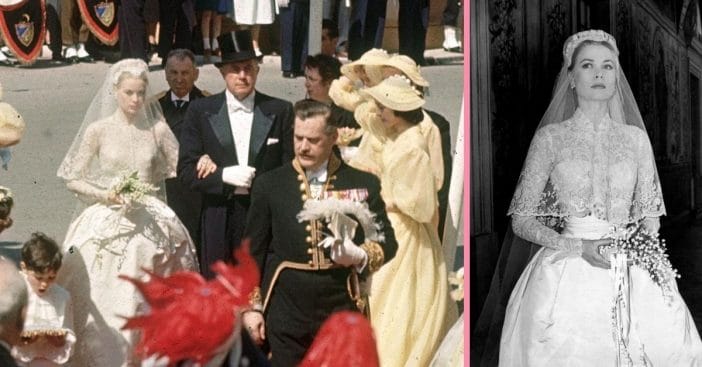 One of the most iconic wedding dresses is the one Grace Kelly wore to marry Prince Rainier of Monaco. The dress was designed by Helen Rose and was a gift from MGM Studios. It was a big deal to see a huge actress marry a Prince!
Are you picturing the dress now? It had a high neckline with lots of lace accents. The lace bodice was made of lace and it had a silk taffeta skirt. It was everything that a gorgeous actress turned princess should have. Instead of a tiara, she wore a lace and pearl Juliet Cap for her veil. Instead of a bouquet, she carried a Bible.
Grace Kelly's wedding gown and rehearsal dinner outfit was designed by Helen Rose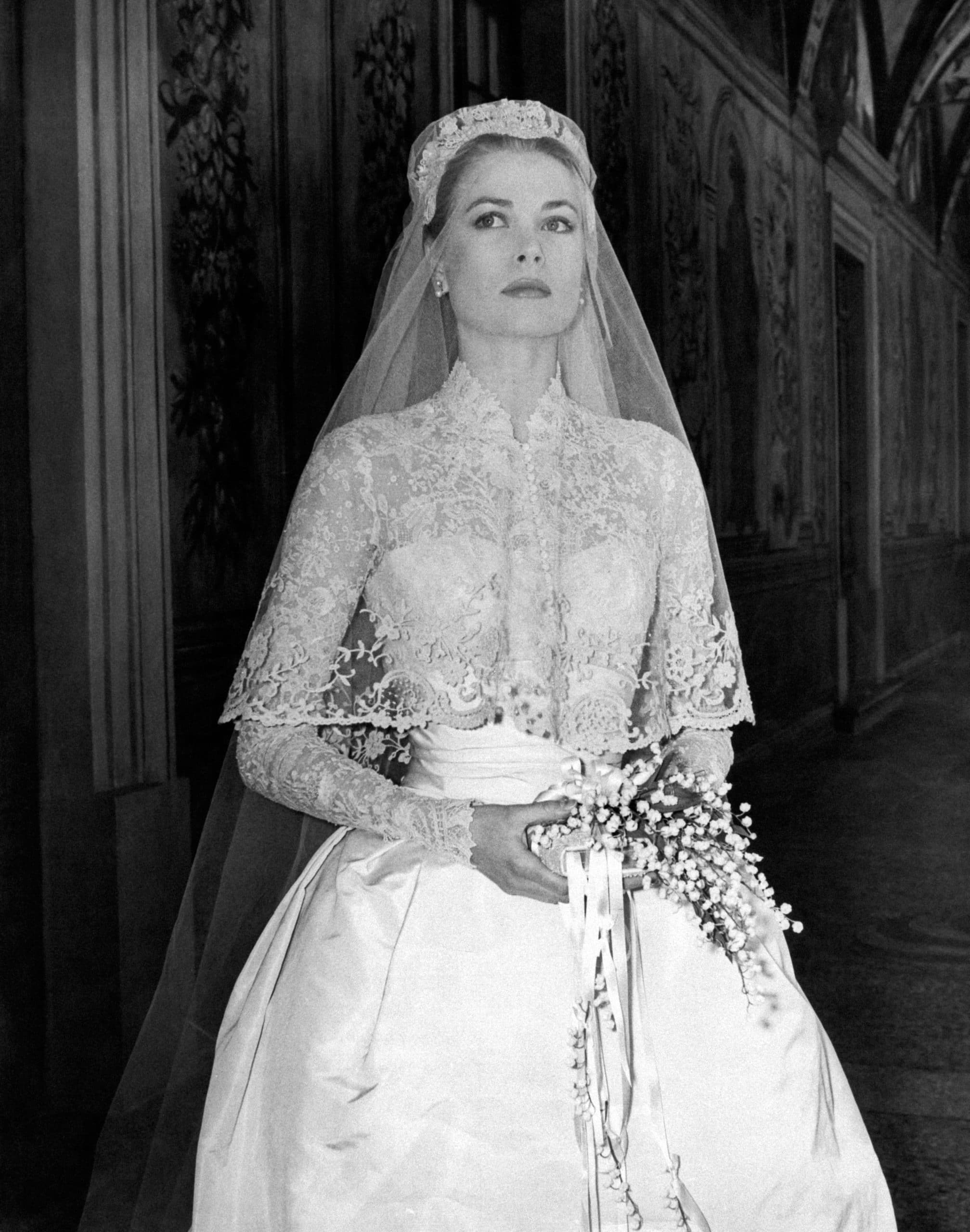 In addition, she wore small heels because her new husband wasn't very tall. The shoes were designed by David Evins and featured more lace and pearls. Grace actually had her name embossed in the left shoe and her husband's name into the right. The shoes also hid a copper penny for good luck.
RELATED: Grace Kelly's Granddaughter Wore Her Grandma's Necklace At Her Wedding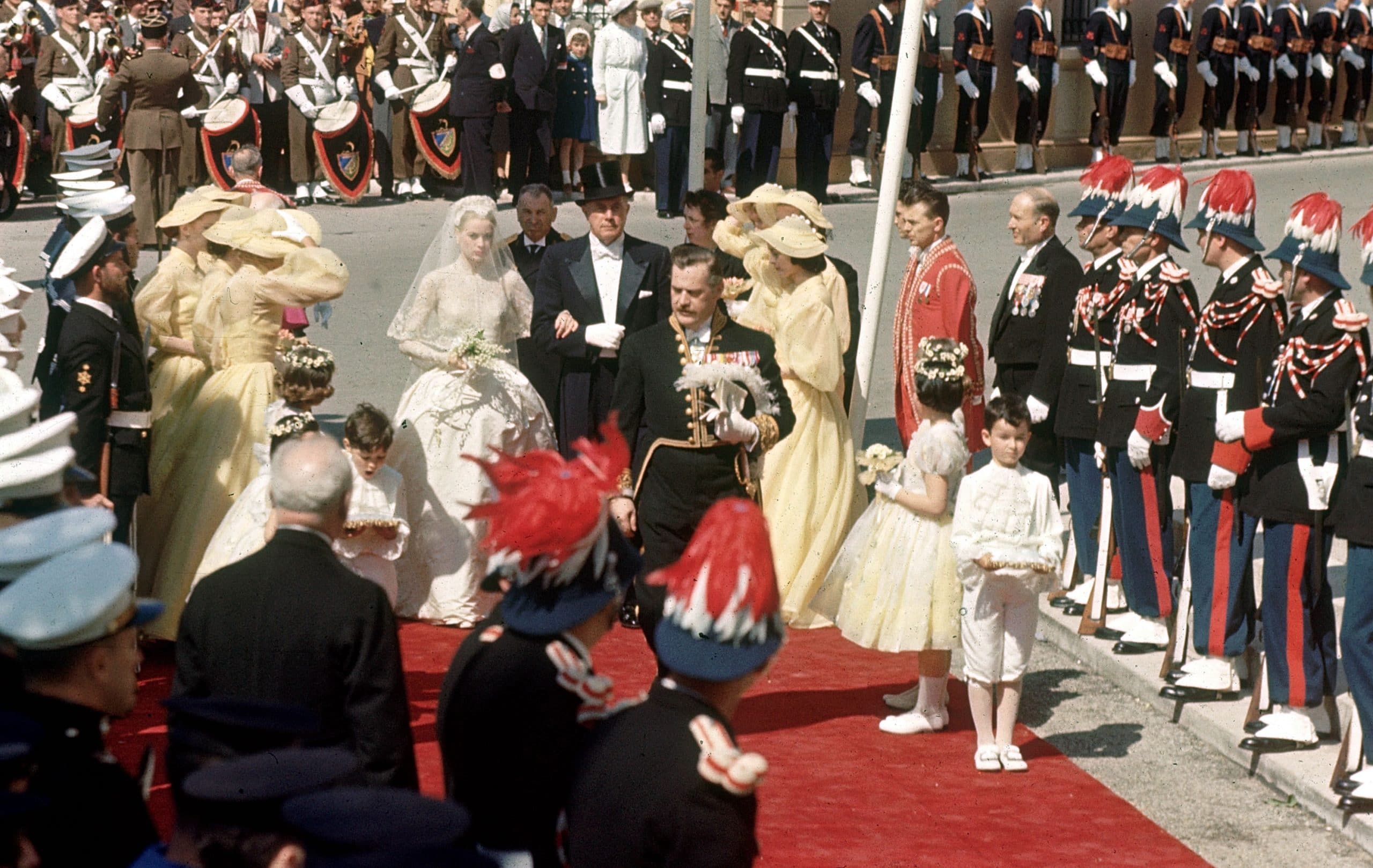 Many don't realize that she also had a beautiful outfit made for her before the wedding. The day before the wedding, presumably at the rehearsal dinner she wore an equally elegant outfit. Again, it was designed by Helen Rose and featured a lot of lace accents. It was a two-piece set, with a high neckline and a longer skirt.
She looks so stunning in both outfits!