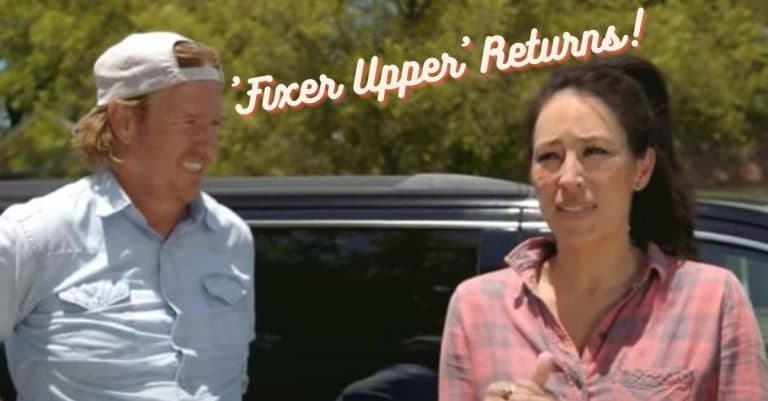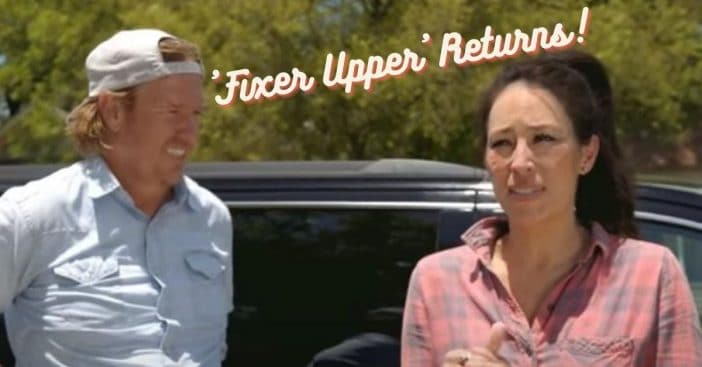 If you miss new episodes of Fixer Upper, you're in luck! Chip and Joanna Gaines have announced that they are bringing back Fixer Upper, this time on their new network. The show previously ran on HGTV and stopped airing new episodes in 2018.
Chip and Joanna released a new clip in true Chip fashion to share the big news. In the promo, Chip starts driving Joanna to an unknown destination. She starts to get suspicious and asks him about the tools in his vehicle. He admits he has a surprise.
'Fixer Upper' is coming back to television!
https://www.instagram.com/p/CDd7FnAlKhG/
When they pull up, he jokes, "You always start mad, but you get happy later," then revealing, "I signed us up for another season of 'Fixer Upper'!" Joanna admits that she misses the show and the couple signs on for another season. However, this time it will air on their new network called the Magnolia Network.
RELATED: Chip Gaines Shares The Real Reason 'Fixer Upper' Ended
https://www.instagram.com/p/B_dLsqcDHSq/
They also shared a press release that said, "The day we wrapped our final episode of 'Fixer Upper,' we really believed it was a chapter closed. We knew we needed a break and a moment to catch our breath. But we also knew we weren't done dreaming about ways to make old things new again."
https://www.instagram.com/p/B_8jzh-nIp3/
It continued, "These past few years, we've continued tackling renovations and projects, doing the work we're passionate about, but I don't think either of us anticipated how the show would become such a permanent fixture in our hearts. We've missed sharing the stories of these families and their homes with you, and we're excited to do that again very soon!"
Fixer Upper will premiere sometime next year. Reports say that Joanna will also have her own cooking show on their new network. Watch the fun promo below!