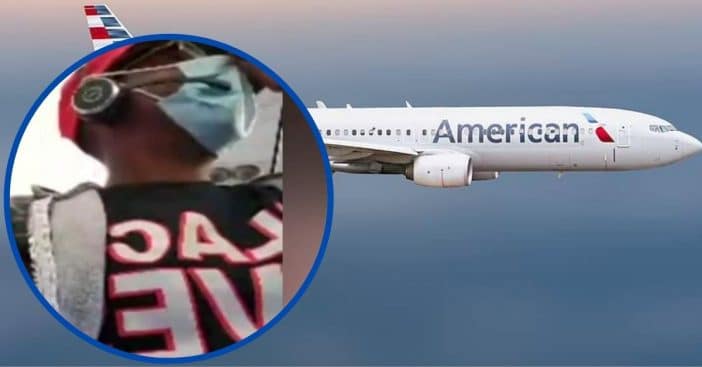 A Florida woman was kicked off an American Airlines flight for wearing an 'offensive' mask. Arlinda Johns was boarding the plane to Illinois wearing a mask that read "F— 12". According to reports, "F— 12" is slang for "F— the police" in the wake of protests against racial inequality and police brutality.
A flight attendant then asked Johns to cover her mask as the attendant deemed it offensive right away. Johns did so. She also said in a Facebook live video posted later on, "Everything she asked me to do, I did." The attendant also gave Johns a new mask to cover up the one she came on board with.
Arlinda Johns kicked off American Airlines flight for wearing offensive mask
Soon after, the flight attendant returned to Johns' seat. "She came back and stood over and said 'I'd better not see that other mask,'" Johns tells Local 10. "I said, 'Leave me alone, lady.' She stood there, she said, 'Okay, I got you.'"
RELATED: Delta Flight Turns Around To Remove Two Passengers Not Wearing Masks
The attendant then went to the front of the plane, had it return to the gate, and asked Johns to get off the plane. Johns took to Facebook Live to show that she was been forced off the plane, being escorted out by officers. Johns states in the Facebook Live video that she is being removed from the flight because she's black.
American Airlines responds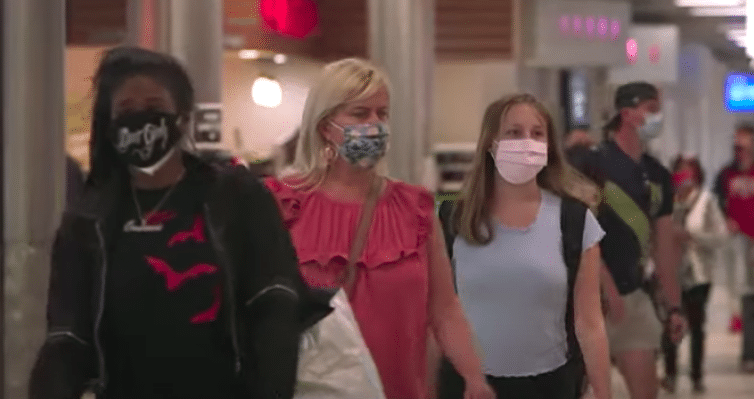 The airline tells Local 10, Johns "refused to follow crew member instructions to remove or cover a face mask with offensive language and although the passenger initially complied, they later continued to display the inappropriate language. After arriving at the gate, the passenger was asked to deplane."
The airline has also said that they are "looking into" the situation but did refund Johns portion of her ticket she did not use. Johns says she has not heard from the airline but has spoken to an attorney since. She allegedly ended up having to rent a car and drove to Illinois instead.
RELATED: McDonald's CEO Says Law Enforcement May Step In For Customers Not Wearing Masks