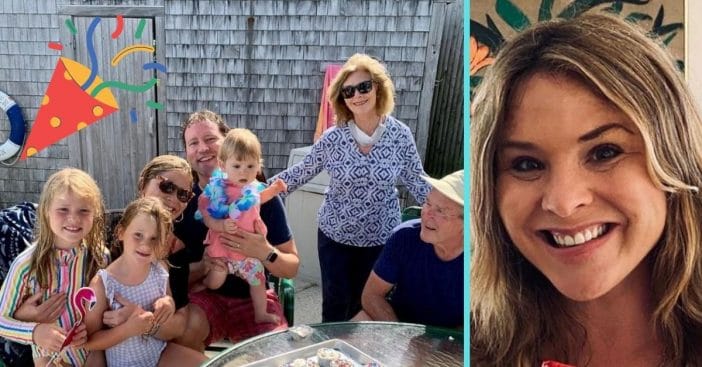 Jenna Bush Hager's son Hal is one! The family celebrated Hal Pal's birthday at her parents' house in Maine. The family got together in advance to share in this joyous occasion together. Hal turned one on August 2, 2020. Jenna shared a few adorable photos from the celebration.
She wrote, "Happiest Birthday to the baby of our dreams Hal Pal. Life sure is wild and wonderful with you in it. Glad we could celebrate early with the ones who love you most. ❤️" It was a hot one that day, so the family decided to celebrate by having a pool party!
Jenna's son Hal turned one!
https://www.instagram.com/p/CDY4kd0hMqS/?utm_source=ig_embed
Use the arrow to scroll through to see more photos and a video.
Jenna recently spoke out about seeing her parents for the first time in eight months. They had been in different parts of the country during the quarantine. All of the families got tested and then were able to reunite, just in time for Hal's first birthday. It was only the second time that the grandparents got to see him.
RELATED: Jenna Bush Hager Shares Photos Of Baby Hal's First Easter
https://www.instagram.com/p/B-r-vT4BqhJ/
Jenna shared, "It was great. We got COVID tests to go and see them. There they are holding their grandkids, and they'd only seen Hal maybe once… Mila is now waking up at 5 in the morning because she was there waking up, running down to be with her Grammy and Jefe, and I just think even little moments of being with family (are special)."
https://www.instagram.com/p/CCEG_b1BqhR/
So sweet! Happy birthday, Hal!